Ever since the second Republican debate, Trump has railed on rival Carly Fiorina, claiming "The Compaq computer deal," made when Fiorina was CEO of HP, "was one of the worst deals made in business history." HP was guilty of botched brand positioning.
Here's a quick way to diagnose whether you're falling into the HP trap:
Ask your customers and prospects what your brand stands for. What's the gut idea they have for you?
Then, ask what they are willing to believe. If it isn't what you think, don't stretch the brand positioning. Minds hate confusion
Trump's right: HP struggled under Fiorina's management (1999 to 2005), and it hasn't done that well since then. But it wasn't entirely, or even mostly, because the Compaq deal was a bad deal.
On its own merits, the deal made good sense. As CEO Fiorina loved to say, HP and Compaq "fit together like a zipper." Compaq was the leader in affordable PCs. HP was the leader in printers. Printers and PC's go together rather naturally.
So how did Fiorina's good deal go bad?
Quite simply, HP underwent botched brand positioning.
HP put its name on Compaq. In so doing, it broke the most important rule of brand positioning: A brand can only stand for one idea in the mind.
In the mind of the prospect, Compaq was an affordable PC, and HP was the world's leading printer. One name can't stand for two completely different products. As Jack Trout, the Father of Positioning, says, "When you leave out the mind, you leave out a lot."
HP suffered from botched brand positioning. If you mind the mind rules of brand positioning, you're less likely to be, but by no means guaranteed not to be, criticized by Donald Trump.
Innis Maggiore Case Study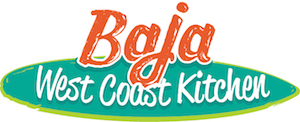 Surf's up at Baja West Coast Kitchen
"What's a Pizzafish?" It's the question that staffers of Baja Pizzafish were tired of hearing.
From Surf Shack to Wolfgang Puck, the wave of SoCal cuisine has reached high tide, crashing down well beyond the sandy beaches of the West Coast.
Fresh ingredients. Fusion flavor. Authentic experience. Baja Pizzafish is an escape from the conventional Midwest dining scene. And most importantly, the food lives up to the hype.
But for many restaurants, an unusual name can be a double-edged sword. At its best, it can peak the curiosity of those looking for a unique dining experience. At its worst, it can turn off potential customers before they even reach the door.
While "Baja" established the SoCal dining experience, "pizzafish" caused confusion or hesitation for many of its consumers.
Because a name can be the front door to a brand's position, what Baja needed was an appealing name that eliminated any confusion over its atmosphere or menu.
Baja West Coast Kitchen does just that. With a new name, polished logo and clever marketing, Baja is riding the wave of its position, "Fuel for the active lifestyle." And its customers are ready to hang ten.
Dude, they're still Baja. But they're done answering the question, "What's a Pizzafish?"
Lorraine Kessler is Innis Maggiore's Principal Client Services & Positioning Strategist.