Mar 7, 2018
Innis Maggiore promotes Schandel, Cyphert, Prince and Todd to senior positions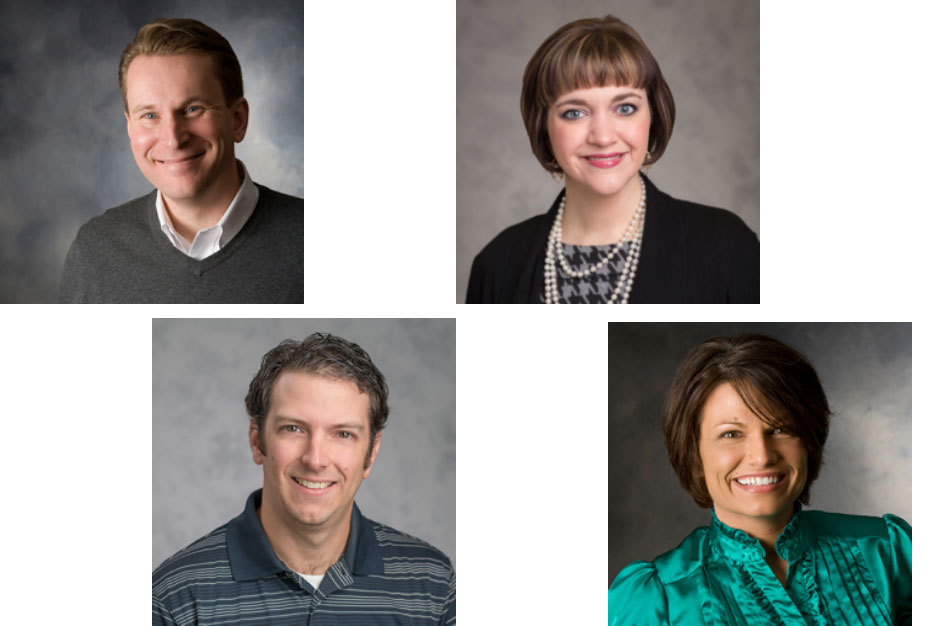 CANTON, Ohio (Mar. 7, 2018) — Innis Maggiore, the nation's leading positioning ad agency, today announced the promotions of Casey Schandel to director of media and digital marketing services, Jim Cyphert, APR, to public relations director, Richard Prince to senior web developer and Trista Todd to account executive.
Schandel will lead the agency's media-related activities, including strategy, research, planning, buying and negotiating. She also will manage the agency's team of associates handling digital marketing services, including marketing automation and social media strategy. Schandel joined the agency in 2009 as media planner and buyer, most recently serving as director of media services. Her nearly two decades of experience also includes time at Whitemyer Advertising, Crowl Montgomery & Clark and Sherman & Associates. Malvern resident Schandel graduated from Youngstown State University with a bachelor's degree in business administration.
Cyphert will oversee all PR efforts for the agency and its clients, including content development, media relations, and crisis and internal communications. He joined the agency in 2001 as a senior PR account executive, most recently serving as digital marketing specialist. Cyphert previously worked at Sherman & Associates and Western Reserve Care System, and he facilitated courses in Kent State University's online public relations master's degree program. Accredited through the Public Relations Society of America, Cyphert of Austintown graduated from Youngstown State University with a bachelor's degree in business administration.
Prince's new responsibilities include reviewing code from junior developers and approving changes, planning website deployments and estimating. He joined the agency as a web developer in 2015. He spent 12 years at NCS Services in Pittsburgh as lead developer on e-giving.org. He also worked as an independent consultant on many applications and websites using numerous client- and server-side technologies. From Leetonia, Prince earned a bachelor's degree in general technology from Kent State University.
Todd will serve as lead on several accounts. She joined the agency in 2017 as a project manager. Todd previously served as director of marketing at HRM Enterprises where she developed and implemented events for Hartville Kitchen, Collectibles, Hardware and MarketPlace, and was responsible for all tourism-related marketing and advertising. Prior to that, she worked at GBS Corp. as a marketing and sales support specialist, developing cross-media marketing campaigns and internal marketing. Todd of Louisville earned a bachelor's degree in business administration from Malone University.
"Casey, Jim, Richard and Trista have demonstrated track records of success in terms of driving meaningful, relevant results for our clients in their respective areas of expertise," said Dick Maggiore, president and CEO. "As we continue to grow and expand our capabilities, each will serve pivotal roles in assuring that positioning strategy remains at the forefront of everything we do."
Innis Maggiore Group is the nation's leading positioning ad agency, building strong brand positions for companies in competitive markets. The full-service integrated agency had 2017 capitalized billings of $27 million. Key clients include: Aultman Hospital, AultCare, Baird Brothers Fine Hardwoods, BellStores, DRB Systems, Dr. Lite Medical Technologies, FSBO.com, GOJO Industries (Purell), The Goodyear Tire & Rubber Company, KFC/Kendall House, Kobre & Kim, MCTV, Marathon Petroleum Corporation, Mid's Sicilian Pasta Sauce, Nickles Bakery, Nilodor, Republic Steel, Senseonics, SmithFoods and Stark Community Foundation.