Jul 2, 2019
Haidet awarded Innis Maggiore Endowed Scholarship for Communications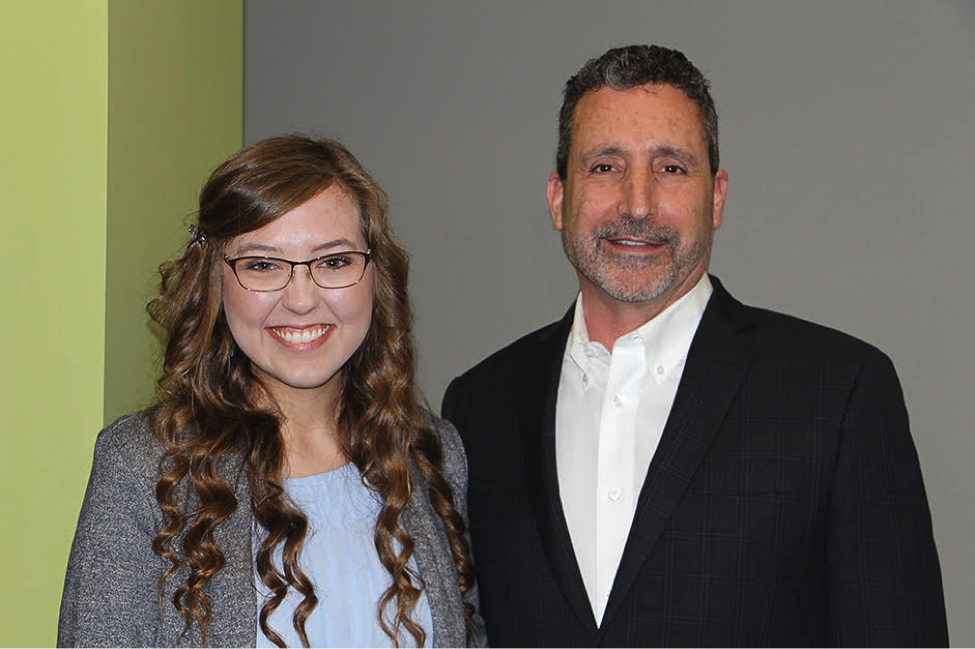 CANTON, Ohio (July 2, 2019) — Innis Maggiore President and CEO Dick Maggiore today announced that Kent State University at Stark junior Sara Haidet was awarded the Innis Maggiore Endowed Scholarship for Communications.
Originally from Louisville, Ohio, Haidet will graduate from Kent State Stark in May 2021 with a degree in communications studies. Her goal is to pursue a career in higher education or in a faith-based organization after graduating.
"This scholarship means a lot to me," Haidet said. "It gives me peace of mind knowing local organizations care about students and are willing to give toward their education."
Haidet works at Kent State Stark as a campus ambassador and on the welcome team for new students. She was also part of the Student Leadership Academy through Kent State this year, which focuses on helping students develop business and interpersonal communication skills.
"Innis Maggiore is proud to offer scholarships to hard-working students." Maggiore said. "Sara's leadership in serving her community helped her earn this award. We know that support for students like her will help develop and grow Stark County. "
Innis Maggiore originally endowed the scholarship in 2007. Full-time Kent State Stark students who reside in Stark County, major in communications, marketing, public relations, journalism or advertising, and demonstrate financial need are eligible for the annual scholarship of up to $4,000. Visit https://www.kent.edu/stark/stark-scholarships for more information.
About Innis Maggiore
Innis Maggiore Group is recognized as America's No. 1 positioning ad agency, building strong brand positions for companies in competitive markets. The full-service integrated agency had 2018 capitalized billings of $24 million. Key clients include: Aultman Hospital, AultCare, Baird Brothers Fine Hardwoods, BellStores, Dutchman Hospitality, Encino Energy, FSBO.com, GOJO Industries (Purell), Gerber's Amish Farm Chicken, The Goodyear Tire & Rubber Company, GuideStone Financial Resources, KFC/Kendall House, Kobre & Kim, MID'S Sicilian Pasta Sauce, Nilodor, SmithFoods and Stark Community Foundation. The company maintains a website at www.innismaggiore.com.