Aug 7, 2019
Innis Maggiore among 2019 Telly Award winners for Smith's TV spot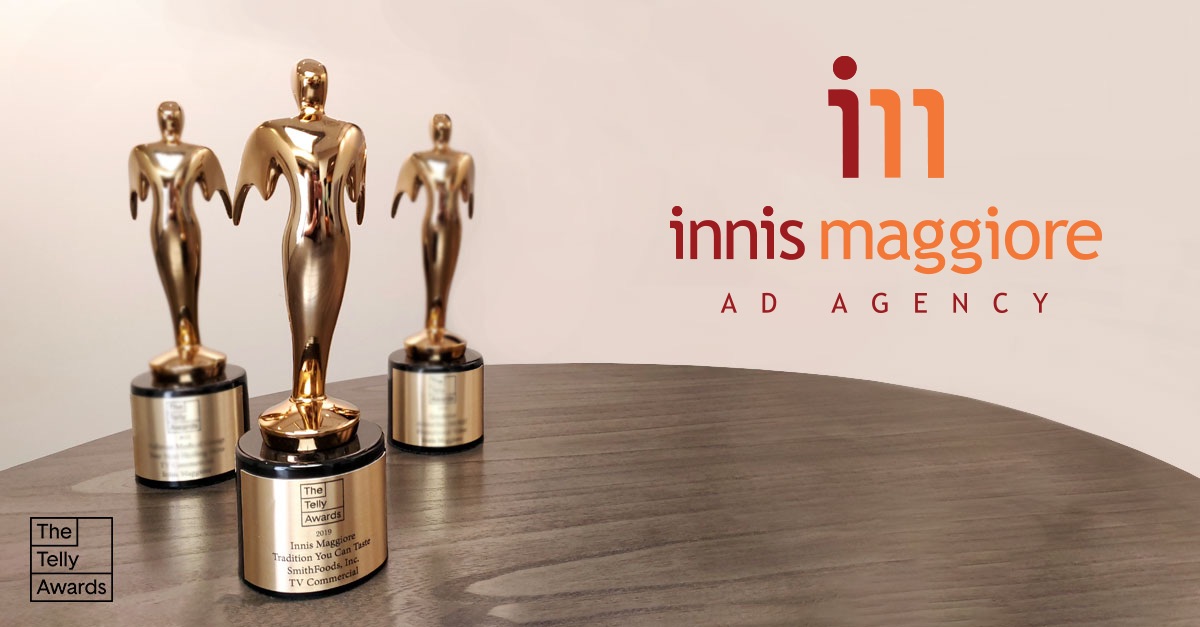 CANTON, Ohio (August 7, 2019) — Innis Maggiore, the nation's leading positioning ad agency, today announced it earned a 2019 Telly Award for a TV commercial it produced for Smith's, one of the largest dairy processors in North America.
Awarded as a 30-Second Regional TV Spot in the Food/Beverage category, the commercial is titled "Tradition You Can Taste" and highlights Smith's traditional, family-minded values. Located in Orrville, Ohio, Smith's works with small, local farms to deliver a line of high-quality dairy products.
Innis Maggiore worked with Pittsburgh's Przyborski Productions to produce the spot.
"Many families have enjoyed the tradition of Smith's for generations," said Jeff Monter, principal creative services and account lead. "We are privileged to help more people become aware of Smith's legacy of innovation and quality."
The award is among many Telly Awards Innis Maggiore has received over the last decade for its work in advertising. Innis Maggiore has handled branding work and advertisement for Smith's since 2016.
About The Telly Awards
The Telly Awards are the premier awards honoring video and television across all screens. Established in 1979, The Telly Awards receives more than 12,000 entries from all 50 states and five continents. Entrants are judged by The Telly Awards Judging Council—an industry body of more than 200 leading experts including advertising agencies, production companies, and major television networks, reflective of the multi-screen industry The Telly Awards celebrates. The 2019 Telly Award winners can be viewed at www.tellyawards.com.
About Innis Maggiore
Innis Maggiore Group is recognized as America's No. 1 positioning ad agency, building strong brand positions for companies in competitive markets. The full-service integrated agency had 2018 capitalized billings of $24 million. Key clients include: Aultman Hospital, AultCare, Baird Brothers Fine Hardwoods, BellStores, Dutchman Hospitality, Encino Energy, FSBO.com, GOJO Industries (Purell), Gerber's Amish Farm Chicken, The Goodyear Tire & Rubber Company, GuideStone Financial Resources, KFC/Kendall House, Kobre & Kim, MID'S Sicilian Pasta Sauce, Nilodor, Smith's, Stark Area Regional Transit Authority (SARTA) and Stark Community Foundation. The company maintains a website at www.innismaggiore.com.