May 30, 2019
Innis Maggiore hires web developer and project manager, and promotes art director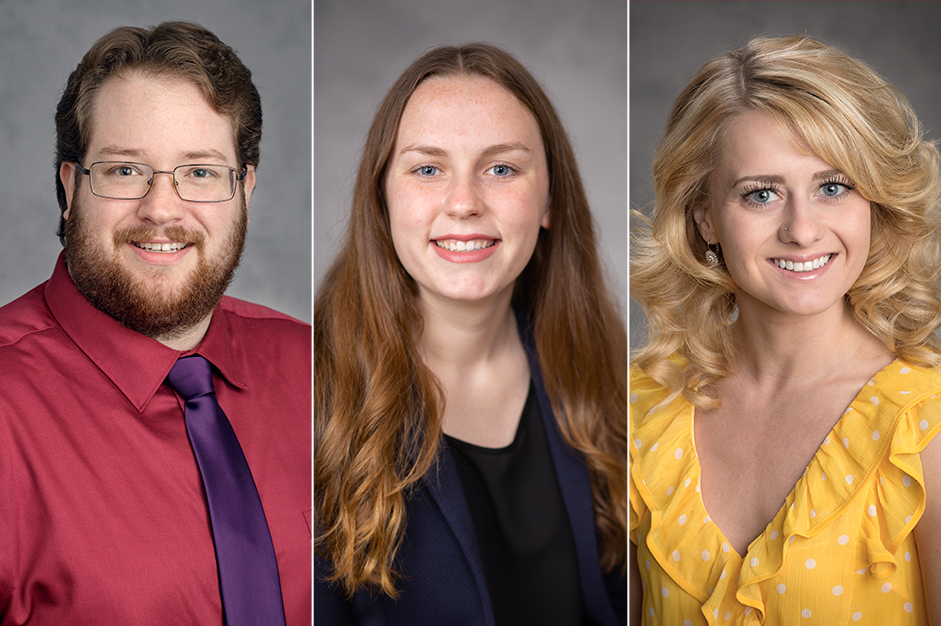 CANTON, Ohio — Innis Maggiore, the nation's leading positioning ad agency, today announced two new hires and the promotion of one associate. Kevin Hine has joined the agency as a .NET and Android developer, Morgan Iser has joined the agency as a project manager of web, and Emily Mays was promoted to senior art director.
"As Stark County's largest and longest-practicing web development team and America's leading positioning advertising agency, it's crucial to make personnel decisions that drive our full-circle approach to marketing communications," said Dick Maggiore, president and CEO.
Hine will be the lead developer on several key agency web initiatives. Other responsibilities include reviewing code, approving changes, planning website deployments and estimating. Before joining Innis Maggiore, he specialized as a web and application lead developer at Presteligence for nearly seven years. Hine helped develop the widely used MyTeamScoop and MyNews CMS applications. A resident of Magnolia, he graduated from Lakeland Community College in 2012 with an associate of applied business degree in PC enterprise programming.
Iser will be project manager of web focusing on improved efficiency across agency departments. Iser accepted a position following an internship with the agency where she worked closely with the Media & Digital Marketing and Web teams. Prior to coming to Innis Maggiore, she graduated from Walsh University with a bachelor's degree in business administration with a concentration in marketing and management. She is a resident of Massillon.
Mays joined the agency as a graphic designer in 2012 after working for Kent's University Libraries Communications Office. She is an experienced and award-winning art director who plays an integral role in the development and execution of creative concepts for clients. Mays works directly with copywriters, account executives and designers to create compelling concepts for advertising materials. She is a resident of Canton and graduated with a bachelor of arts degree in visual communication design from Kent State University, with a minor in photo illustration.
"These moves strengthen our team as we focus on differentiating our clients and dramatizing their positions," said Maggiore.
Innis Maggiore Group is recognized as America's No. 1 positioning ad agency, building strong brand positions for companies in competitive markets. The full-service integrated agency had 2018 capitalized billings of $24 million. Key clients include: Aultman Hospital, AultCare, Baird Brothers Fine Hardwoods, BellStores, Dutchman Hospitality, Encino Energy, FSBO.com, GOJO Industries (Purell), Gerber's Amish Farm Chicken, The Goodyear Tire & Rubber Company, GuideStone Financial Resources, KFC/Kendall House, Kobre & Kim, MID'S Sicilian Pasta Sauce, Nilodor, SmithFoods and Stark Community Foundation.