Jan 24, 2019
Innis Maggiore hires three associates, promotes agency veteran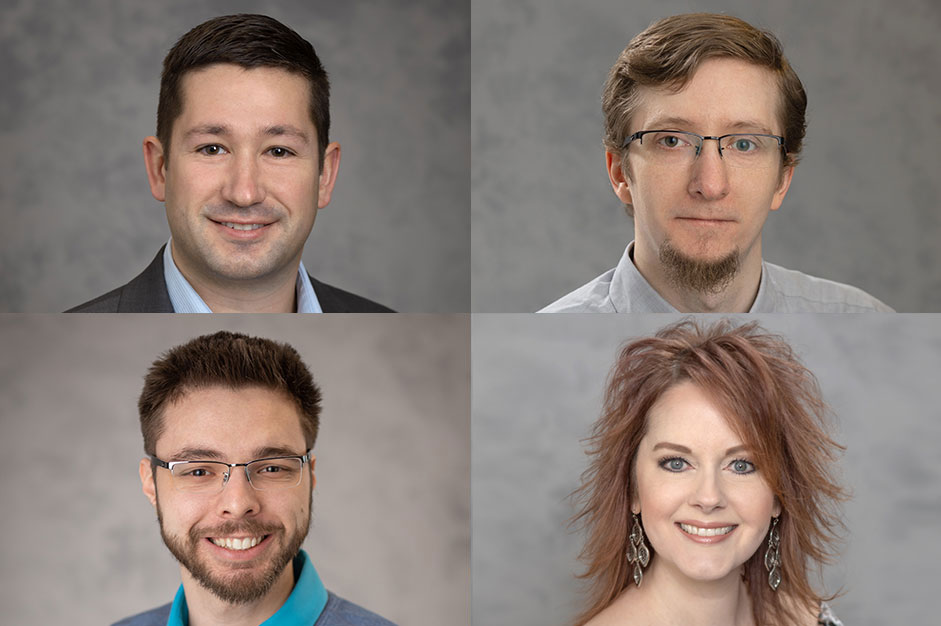 CANTON, Ohio (Jan. 24, 2019) — Innis Maggiore, the nation's leading positioning ad agency, today announced three new hires and the promotion of one longtime associate. Stephen Studer has joined the agency as a .NET and iOS developer, Jeremy Smith was hired as a web developer specializing in .NET, Scott Mahoney is the new digital marketing coordinator and Cheryl Henderson was promoted to associate creative director.
Studer will be the lead developer on several key agency web initiatives. Before joining Innis Maggiore, he specialized as a web and application developer at Lauren International for more than 10 years. Studer has also handled freelance work as the head of his own company, Ten Till LLC. A resident of New Philadelphia, he earned his associate of science degree in computer technology from Kent State University.
Smith will be a lead developer on a variety of critical web initiatives. He has a background as a senior level software engineer, having held that position at Cyberlancers in Bradenton, Fla. prior to joining Innis Maggiore. Smith started his career as a software engineer at Denver's Akavit. A resident of Akron, he earned his associate of science degree in computer science from National Institute of Technology.
Mahoney will coordinate digital efforts between various aspects of social media marketing, content development and implementation, marketing automation, search and display ads, and analytics. Mahoney first spent time as an intern at Innis Maggiore, before accepting a full-time position. He has a background in writing and content creation. Mahoney, a resident of Canton, earned a bachelor of arts in English from the Ohio State University.
Henderson joined Innis Maggiore in 2003. She previously was publications coordinator for Lauren International Inc., New Philadelphia, Ohio, where she designed ads, developed logos and wrote for marketing and corporate communications. She also previously served as director of publications for the Canton Temple of Praise Church of God. A resident of North Canton, she holds a bachelor of science degree in education from Kent State University, where she was valedictorian of her graduating class.
"As our industry keeps evolving, web development, digital marketing and creativity become more important than ever," said Dick Maggiore, president and CEO. "Bringing Stephen, Jeremy and Scott into the fold, and giving more responsibility to Cheryl, will stretch our capabilities to new heights as we work to position our clients in their competitive industries."
Innis Maggiore Group is the nation's leading positioning ad agency, building strong brand positions for companies in competitive markets. The full-service integrated agency had 2017 capitalized billings of $24 million. Key clients include: Aultman Hospital, AultCare, Baird Brothers Fine Hardwoods, BellStores, FSBO.com, GOJO Industries (Purell), The Goodyear Tire & Rubber Company, KFC/Kendall House, Kobre & Kim, Marathon Petroleum Corporation, MID's Sicilian Pasta Sauce, Nilodor, Republic Steel, SmithFoods and Stark Community Foundation.