Apr 7, 2020
Innis Maggiore adds IT manager, copywriter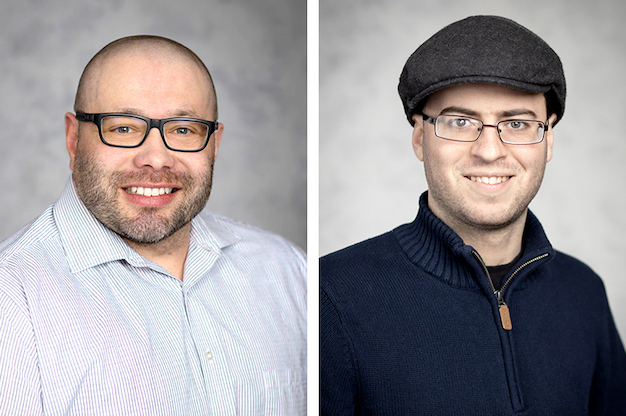 CANTON, OH (April 7, 2020) -- Innis Maggiore, the nation's leading positioning ad agency, today announced the hiring of two new associates. Chris Carter is the agency's new IT manager and Josh Lopez has been added as copywriter.
Carter comes to Innis Maggiore from Gannett Co., where he served as an IT technician. He served in the same capacity at GateHouse Media Inc., prior to its acquisition of Gannett. Carter also has experience as a DevOps engineer/software engineer at Ingenium Group, Ltd. A resident of Stow, he earned a bachelor's degree in computer information systems with a minor in forensic science from Youngstown State University.
Lopez was hired following an internship at the agency last fall, when he wrote website copy, blog articles and Google Ads for the agency's clients. A resident of Cuyahoga Falls, he holds a bachelor's degree in entrepreneurship from Grove City College in Grove City, Pa., and a master's degree from Cardiff University in Wales.
"Strategic copy and expert IT support are critical components as the agency works to position our clients for success in their competitive marketplaces," said Innis Maggiore President & CEO Dick Maggiore.
Innis Maggiore Group is recognized as America's No. 1 positioning ad agency, building strong brand positions for companies in competitive markets. The full-service integrated agency had 2019 capitalized billings of $27 million. Key clients include: Aultman Hospital, AultCare, Baird Brothers Fine Hardwoods, BellStores, Encino Energy, FSBO.com, Extreme Trailers, GOJO Industries (Purell), The Goodyear Tire & Rubber Company, GuideStone Financial Resources, InvestorKeep.com, KFC/Kendall House, Kobre & Kim, MID'S Sicilian Pasta Sauce, Midwest Industrial, Stark Area Regional Transit Authority (SARTA), Second Harvest Food Bank, SmithFoods, Stark Community Foundation and Young Trucks.