Sep 15, 2020
Innis Maggiore earns 'Outstanding Website' WebAward for DragonSkin Cable site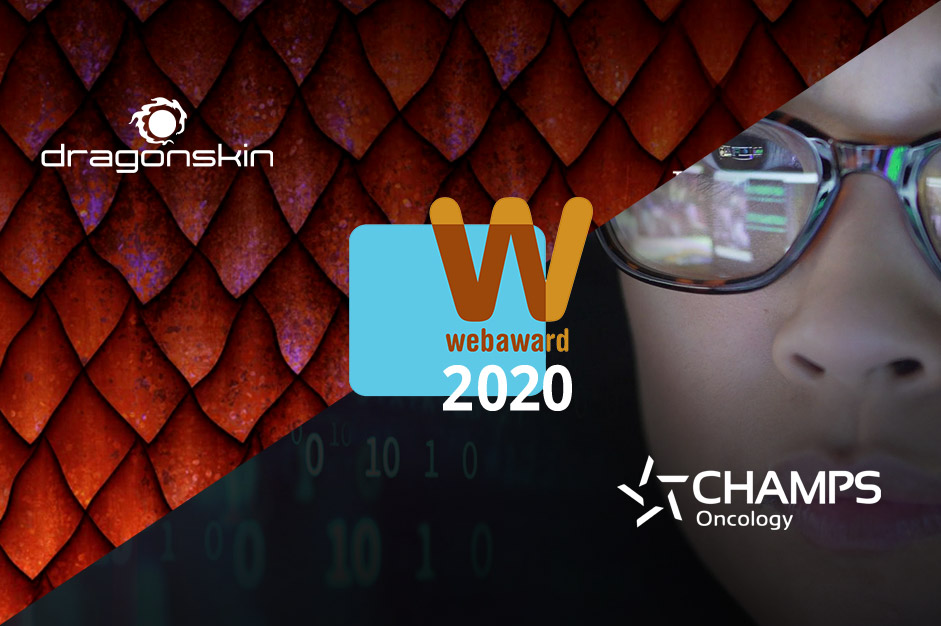 Agency also receives 'Healthcare Standard of Excellence' WebAward for CHAMPS Oncology site.
CANTON, Ohio (Sept. 15, 2020) — Innis Maggiore, the nation's leading positioning ad agency, today announced recognition by the Web Marketing Association for the design and development of the DragonSkin (dragonskincable.com) and CHAMPS Oncology (champsoncology.com) websites.
The website the agency developed for DragonSkin earned an "Outstanding Website" award. DragonSkin, from Radio Frequency Systems (RFS), is the first and only UL 2196-certified standalone coaxial cable that doesn't require a metal conduit and extensive wrapping.
The website the agency developed for CHAMPS Oncology earned a "Healthcare Standard of Excellence" award. CHAMPS Oncology provides clients across the country with cancer registry experts who take a multidisciplinary team approach centered on quality, analytics, compliance, efficiency and education.
"We're fortunate to work with organizations like RFS and CHAMPS Oncology, which provide opportunities for us to be strategic and creative in the digital expressions of their positions," said Dick Maggiore, Innis Maggiore president & CEO. "We're pleased that our fully integrated team approach – from the initial research to deployment – resulted in award-winning websites for these valued clients."
"Innis Maggiore was amazing throughout the process, from positioning our new product to concepting names to deployment of our website," said Paula Mennone-Preisner, global product and marketing communications manager for RFS. "They really get positioning strategy and how to execute it in the market. The product launch has far surpassed our goals. Our leads and sales have exceeded expectations, and we regularly receive rave reviews about the DragonSkin branding from internal and external clients."
The Web Marketing Association was founded in 1997 to set a high standard for digital marketing. Staffed by volunteers, this organization is made up of marketing, public relations and top website design professionals who share an interest in improving the quality of digital advertising and website promotion. The association is the producer of the WebAward Competition. Now in its 19th year, the WebAward program is the longest-running annual website award competition dedicated to naming the best websites in 96 industries while setting the standard of excellence for all website development.
Innis Maggiore Group is recognized as America's leading positioning ad agency, building strong brand positions for companies in competitive markets. The full-service integrated agency had 2019 capitalized billings of $27 million. Key clients include: Aultman Hospital, AultCare, Baird Brothers Fine Hardwoods, BellStores, Center for Health Affairs/CHAMPS, Encino Energy, Extreme Trailers, FSBO.com, GOJO Industries (Purell), The Goodyear Tire & Rubber Company, GuideStone Financial Resources, KFC/Kendall House, Kobre & Kim, MID'S Sicilian Pasta Sauce, Midwest Industrial, Radio Frequency Systems, Stark Area Regional Transit Authority (SARTA), Second Harvest Food Bank, SmithFoods, Stark Community Foundation and Young Trucks.