Nov 2, 2021
Innis Maggiore Adds Two Fall Interns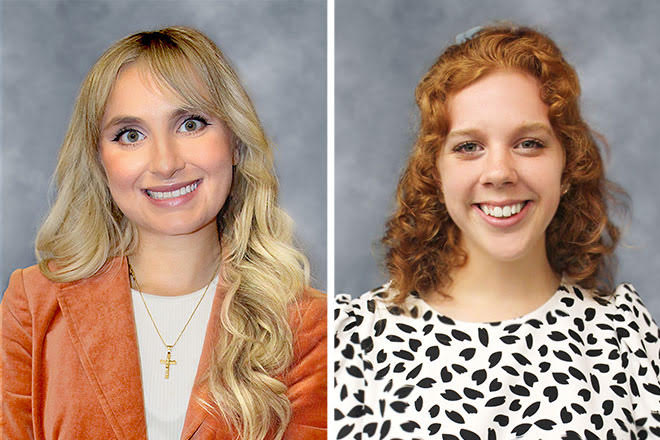 (Left) Ari Chovan, North Canton, Ohio (Right) Sydney Travis, Kent, Ohio
CANTON, Ohio (Nov. 2, 2021) — Innis Maggiore, the nation's leading positioning ad agency, today announced the addition of two fall interns, one in the Digital Marketing department and one in its Creative department.
Ari Chovan, an intern working in the agency's Digital Marketing department, is assisting with the planning and buying of media for client campaigns. A resident of North Canton, Ohio Ari is a senior at Walsh University where she is majoring in marketing.
Sydney Travis is an intern working in Innis Maggiore's Creative department, handling various graphic design assignments for the agency and its clients. A resident of Kent, Ohio Sydney is a senior at Kent State University majoring in visual communications and design.
"Our internship program is important to all of us at the agency," said Mark Vandegrift, Innis Maggiore principal and COO. "Our interns bring fresh perspectives and curious minds which are so important to the energy of an advertising agency. Plus, they keep us connected to the educational institutions who are teaching our next generation of talent. We are excited to welcome Ari and Sydney and look forward to providing them with experience relevant to their future careers in marketing and design."
About Innis Maggiore
Innis Maggiore Group is recognized as America's leading positioning ad agency, building strong brand positions for companies in competitive markets. The full-service integrated agency had 2020 capitalized billings of $24 million. Some of its key clients include: Aultman Hospital, AultCare, Baird Brothers Fine Hardwoods, BellStores, Center for Health Affairs, Encino Energy, FSBO.com, GOJO Industries (Purell), The Goodyear Tire & Rubber Company, KFC/Kendall House, Kobre & Kim, MID'S True Sicilian Pasta Sauce, Midwest Industrial Supply, Stark Area Regional Transit Authority (SARTA), SmithFoods and Young Trucks.
###