Mar 2, 2021
Perfect Power Wash partners with positioning ad agency Innis Maggiore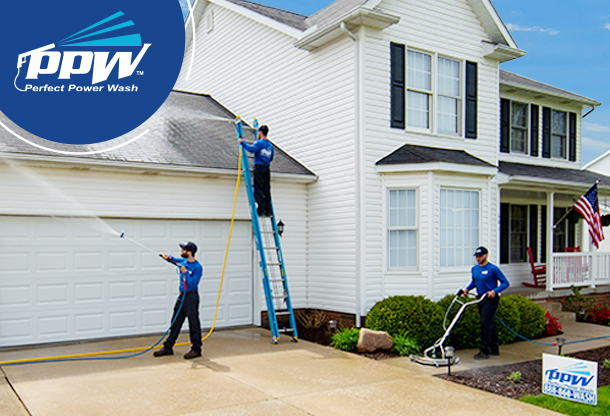 CANTON, Ohio (March 2, 2021) — Perfect Power Wash, Ohio's leading professional-grade power washing company, has named Innis Maggiore, the nation's leading positioning ad agency, as its agency of record.
The Innis Maggiore team is excited to work with Ohio's leader in professional-grade power washing.
"Perfect Power Wash has the right people and processes in place to deliver professional-grade results every time," said Innis Maggiore President & CEO Dick Maggiore. "The perfect team, combined with the perfect equipment, delivers the perfect results. We're thrilled to play an important role in partnering with Perfect Power Wash for its next chapter of success."
Perfect Power Wash selected Innis Maggiore to support its internal marketing team.
"As Perfect Power Wash continues to expand, it's vital for us to partner with an organization that can help us drive additional growth," said Perfect Power Wash President Adam Hood. "Innis Maggiore is the kind of partner who can do exactly that by ensuring the right messages are getting in front of the right people at the right time."
With more than 100,000 customers and a 100% satisfaction guarantee, Perfect Power Wash is Ohio's leading professional-grade power washing company. Based in Akron, Perfect Power Wash has been helping Ohio communities keep their homes and businesses clean since 2000. The company believes maintaining properties' exteriors shouldn't be a chore, and is passionate about providing safe and effective professional-grade service its customers can trust. Perfect Power Wash's rapid growth has been recognized by Case Western Reserve University, Crain's Cleveland Business and Inc. magazine.
Innis Maggiore Group is recognized as America's leading positioning ad agency, building strong brand positions for companies in competitive markets. The full-service integrated agency had 2020 capitalized billings of $24 million. Key clients include: Aultman Hospital, AultCare, Baird Brothers Fine Hardwoods, BellStores, Center for Health Affairs/CHAMPS, Encino Energy, Extreme Trailers, FSBO.com, GOJO Industries (Purell), The Goodyear Tire & Rubber Company, GuideStone Financial Resources, KFC/Kendall House, Kobre & Kim, MID'S True Sicilian Pasta Sauce, Midwest Industrial Supply, Perfect Power Wash, Stark Area Regional Transit Authority (SARTA), SmithFoods, Stark Community Foundation and Young Trucks.