Jul 19, 2023
Innis Maggiore is a three-time 2023 Telly Award winner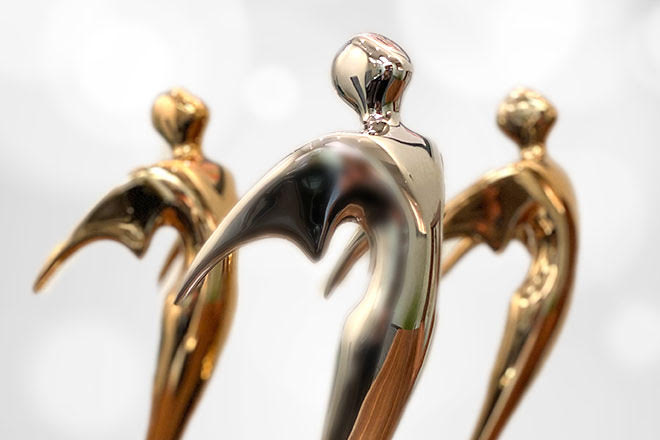 Innis Maggiore is a three-time 2023 Telly Award winner.
CANTON, Ohio (July 19, 2023) – Innis Maggiore, the nation's leading positioning ad agency, today announced it is a three-time 2023 Telly Award winner for a commercial produced for Aultman Health System, a healthcare provider guiding its communities to improved health, and a video produced for Babcock & Wilcox, an Akron-based pioneer in the energy and environmental technologies industry.
The 30-second commercial the agency produced for the Aultman Timken Family Cancer Center earned a Silver Telly award in the General Hospital category. The spot, which highlights the recently opened Timken Family Cancer Center at Aultman Health System's main campus, showcases how the new center is meant to be "a home for healing," easing the burdens of cancer patients with centralized treatment from infusion rooms to an on-site pharmacy. Aultman's dedication to its patients has always shined through in its advertising, even earning the hospital system another Silver Telly award in 2022 for the "We've Got You" spot.
Babcock & Wilcox's "Reflections" video was a Telly award winner in two categories, a People's Bronze Award in the General Non-Broadcast category and a Bronze Award in the General Corporate Image category. This 30-second video asks viewers to "CO2llaborate" with Babcock & Wilcox to create "a bright new world." The animated call-to-action highlights the company's role as a leader in the clean energy industry as well as our collective role in environmentalism.
"To be a Telly Award winner across multiple categories shows our agency's competence in creative TV and video production," said Scott Edwards, executive creative director. "We're fortunate to work in a field that challenges us to think outside the box and really uncover the most engaging way to reach our audiences. After being named a Telly Award winner yet again, we're even more inspired to creatively amplify our clients' unique points of difference to the marketplace."
The Telly Awards are an international competition recognizing excellence in TV and video advertising. Established in 1979, Telly Award winners are selected from a pool of more than 12,000 entries from all 50 states and in five continents. Entries are judged by a council comprised of more than 200 experts in the industry.
About Innis Maggiore
Innis Maggiore Group is recognized as America's leading positioning ad agency, building strong brand positions for companies around the world. The full-service integrated agency had 2022 capitalized billings of more than $27 million. Some of its key clients include Advanced Power, Aultman Health System, AultCare Health Plans, Babcock & Wilcox, Baird Brothers Fine Hardwoods, BellStores, The Center for Health Affairs, Encino Energy, FSBO.com, GOJO Industries (Purell), Hall of Fame Resort and Entertainment, Harris Battery, KFC/Kendall House, Kobre & Kim, Lewis Services, MID'S True Sicilian Pasta Sauce, Midwest Industrial Supply, Pipeline Packaging/Hazmatpac, SimiTree, SmithFoods, Stark Area Regional Transit Authority (SARTA), Sunless Inc., Vern Dale Water Experts, and Young Trucks.