Dec 3, 2019
Innis Maggiore promotes DeMeo to creative director, hires Remark as project manager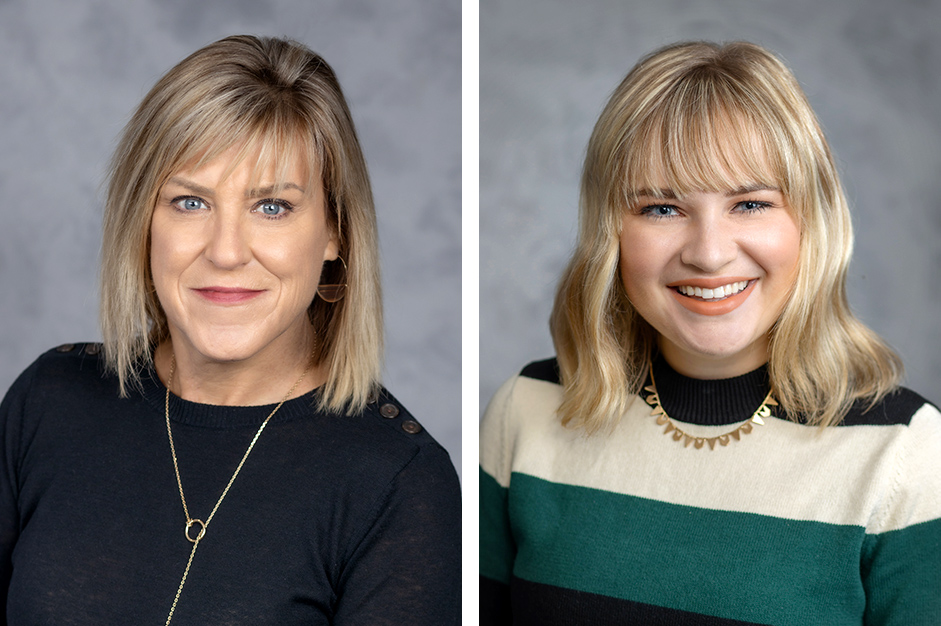 CANTON, Ohio (Dec. 3, 2019) — Innis Maggiore, the nation's leading positioning ad agency, today announced the promotion of one associate and the hiring of another. Lee-Ann DeMeo was promoted to creative director and Katie Remark was hired as digital project manager.
"To remain Stark County's leading advertising agency and America's leading positioning ad agency, it's key to get the right people on the team and then to get them in the right position," said Dick Maggiore, president and CEO. "Lee-Ann and Katie possess the right skills to help our clients win in their marketplaces."
DeMeo, a long-tenured, award-winning creative, joined the agency in 2001. She's been integral in differentiating and dramatizing the positions of key agency clients. DeMeo was recognized for her creative prowess and asked to judge the 2018 District 2 ADDY awards in Pittsburgh. She directs creative strategy and design work, and creates compelling concepts for advertising materials, working directly with other designers and copywriters. She's a resident of North Canton.
Remark will focus on managing digital work between the client services and digital marketing teams. She comes to the agency from Sanctuary Marketing Group, where she was a marketing coordinator. Remark graduated from Walsh University in 2018 with a bachelor of arts in communications and marketing. A resident of North Canton, she held communications internships with Stark County Hunger Task Force, United Way of Stark County and the American Heart Association.
Innis Maggiore Group is recognized as America's No. 1 positioning ad agency, building strong brand positions for companies in competitive markets. The full-service integrated agency had 2018 capitalized billings of $24 million. Key clients include: Aultman Hospital, AultCare, Baird Brothers Fine Hardwoods, BellStores, Dutchman Hospitality, Encino Energy, FSBO.com, Extreme Trailers, GOJO Industries (Purell), The Goodyear Tire & Rubber Company, GuideStone Financial Resources, InvestorKeep.com, KFC/Kendall House, Kobre & Kim, MID'S Sicilian Pasta Sauce, Midwest Industrial, Second Harvest Food Bank, SmithFoods, Stark Community Foundation and Young Trucks.