Differentiation
makes all the difference.
do you know where your brand is?
America's #1
Positioning Ad Agency
can help you find it.
Marketing without brand positioning is like traveling without an address. You waste time. You waste money. Instead, get focus to get results.
Featured Projects
Our clients help us make the amazing happen.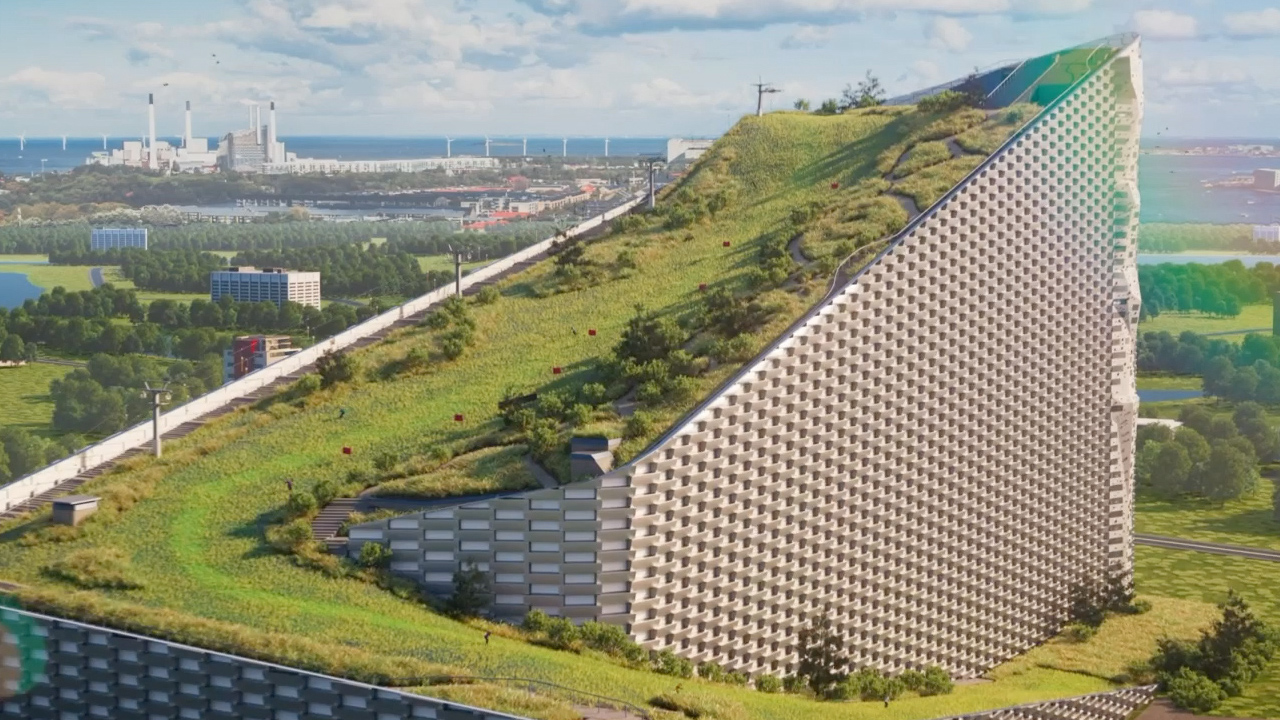 BABCOCK & WILCOX – "Reflections" Video (
Watch video
)
Babcock & Wilcox is the leader in advanced decarbonization technologies for cleaner energy production. This animated story dramatizes the kind of world B&W helps make possible every day, a cleaner world in which three power production technologies reflect bright futures for three children.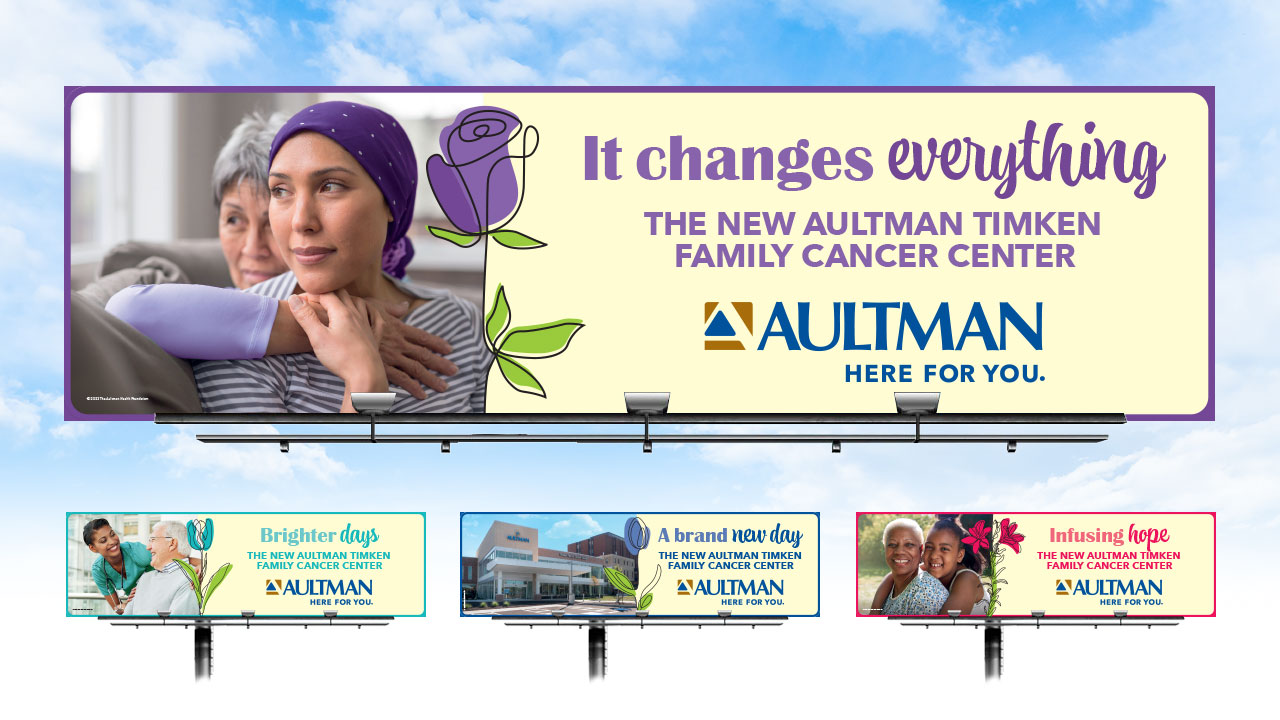 AULTMAN'S TIMKEN FAMILY CANCER CENTER — Campaign Launch
This campaign demonstrates a major commitment by The Aultman Health Foundation to provide the most advanced cancer care in our region with a magnificent new facility. "This changes everything" is not an exaggeration, so we collaborated with Aultman to create TV, print, outdoor, radio, digital, and more to illustrate that community commitment in a welcoming, positive style.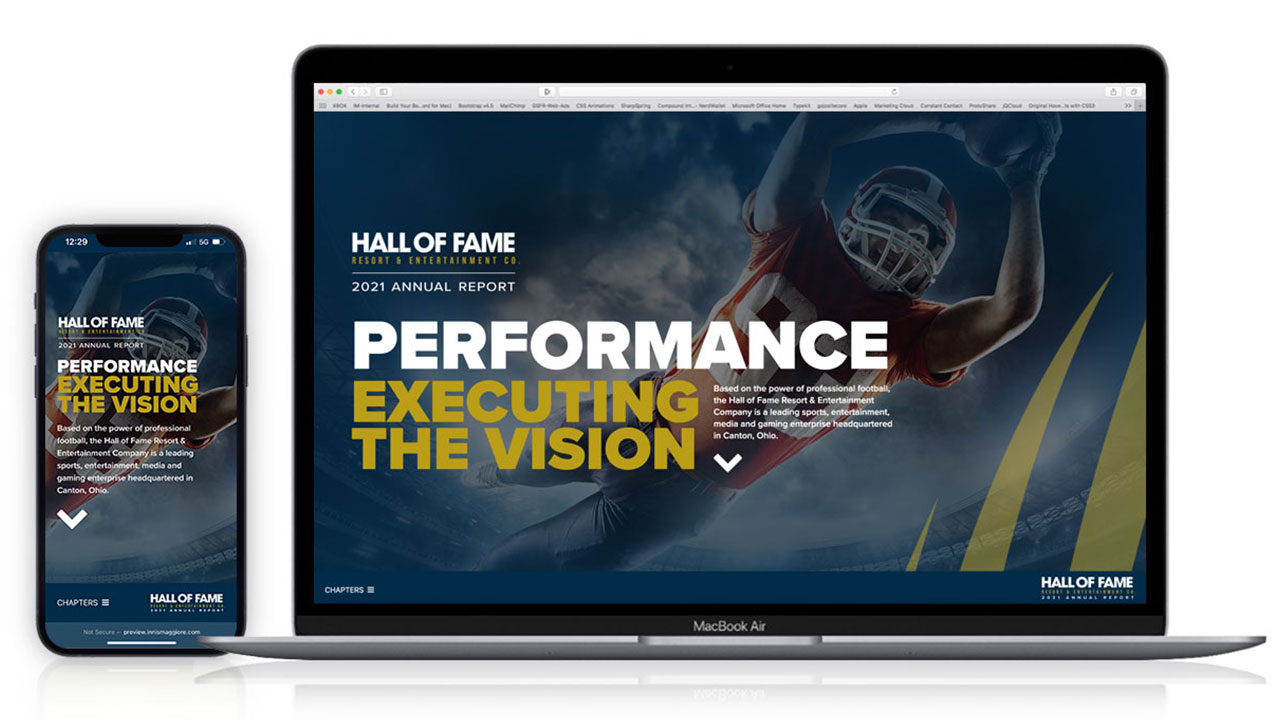 PRO FOOTBALL HALL OF FAME VILLAGE — Digital Annual Report (
Visit Site »
)
This dynamic showcase for excellence and performance, a new tourist destination for fans and family, deserves a dynamic way to showcase their progress and vision for the future. We created an interactive, web-based digital annual report to wow investors and the media.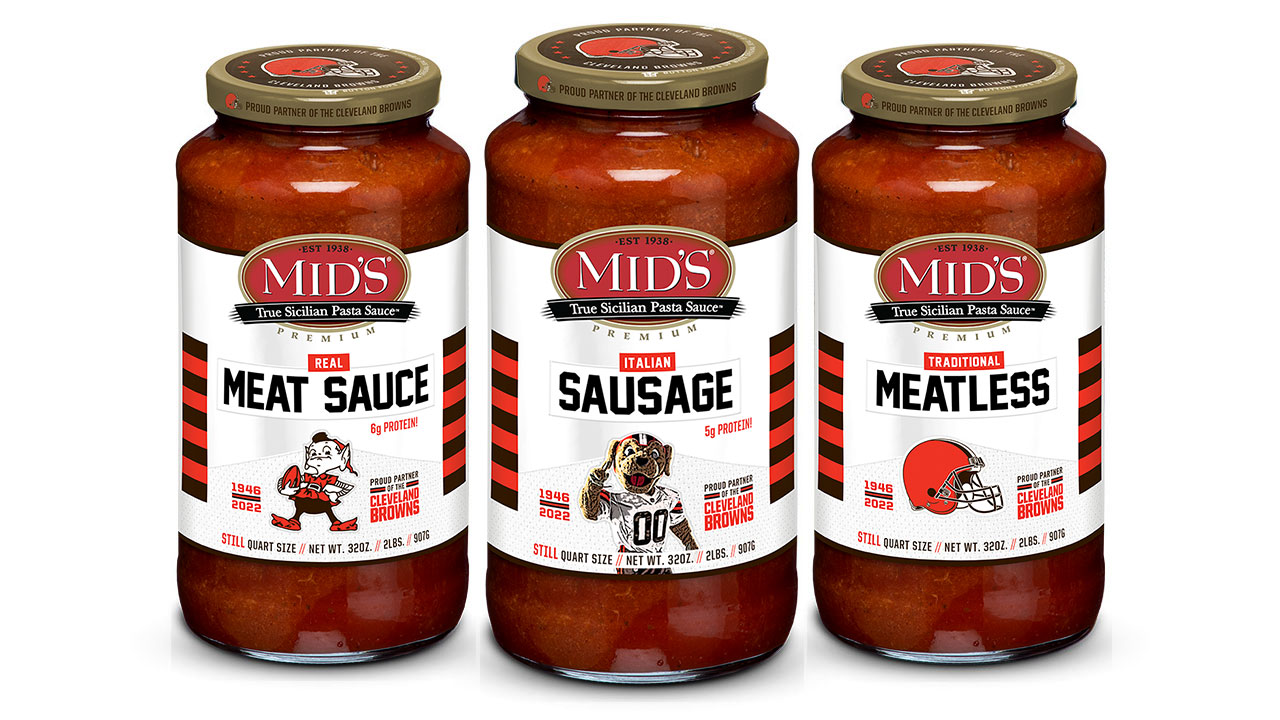 MID'S / CLEVELAND BROWNS — Packaging Design
When the True Sicilian Pasta Sauce partnered with the Cleveland Browns for the second year, we wanted to support this promotional powerhouse with an appropriately rousing campaign featuring limited edition jars, point-of-sale, landing page to win game tickets, and more.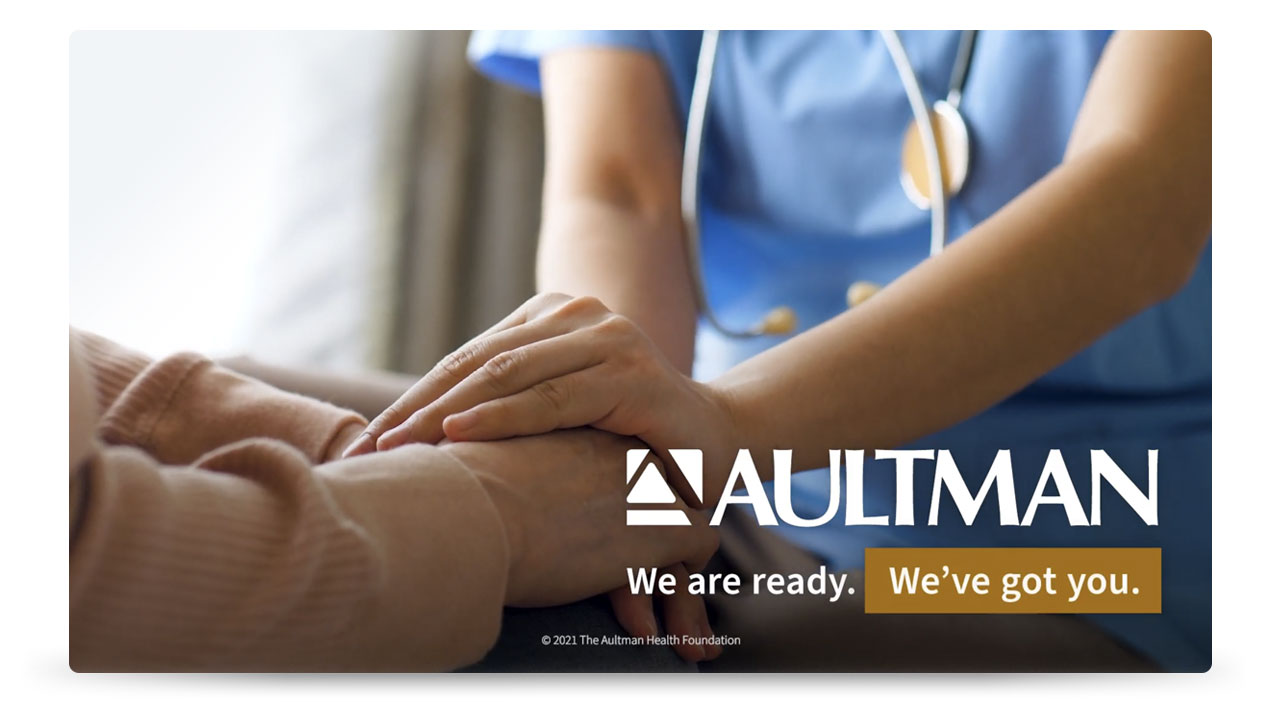 AULTMAN HOSPITAL — TV Spot (
Watch video
)
This commercial, delivered via both cable and connected TV, was one component of a repositioning campaign on behalf of one our legacy clients. The theme, "We've got you," as well as the focus on healthy, active patients symbolizes Aultman's new brand position as the leader in customer- and community-intimacy.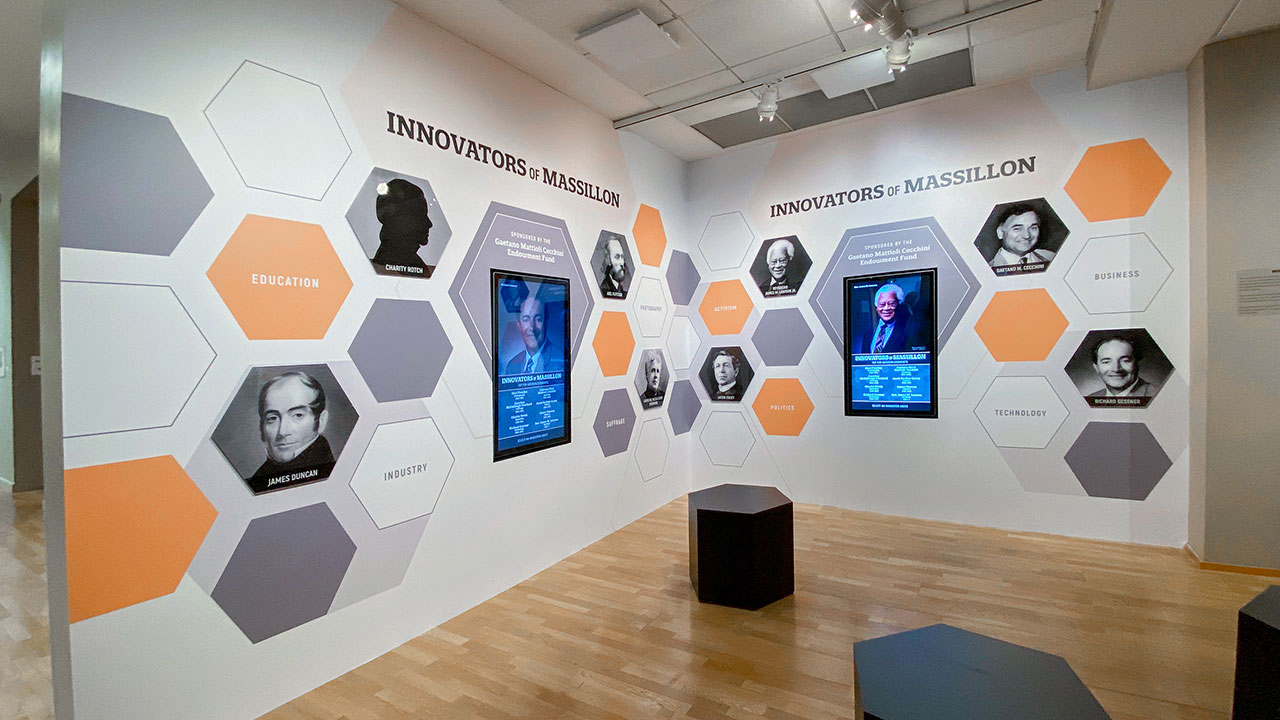 MASSILLON MUSEUM — "Innovators of Massillon" Exhibition
Innis Maggiore has been the agency of record for MassMu (a nickname we coined) since 2007, collaborating on a rebranding effort, marketing exhibits and even designing two permanent museums-within-the-museum. One is this tribute to Massillon's legacy of influential leaders and visionaries.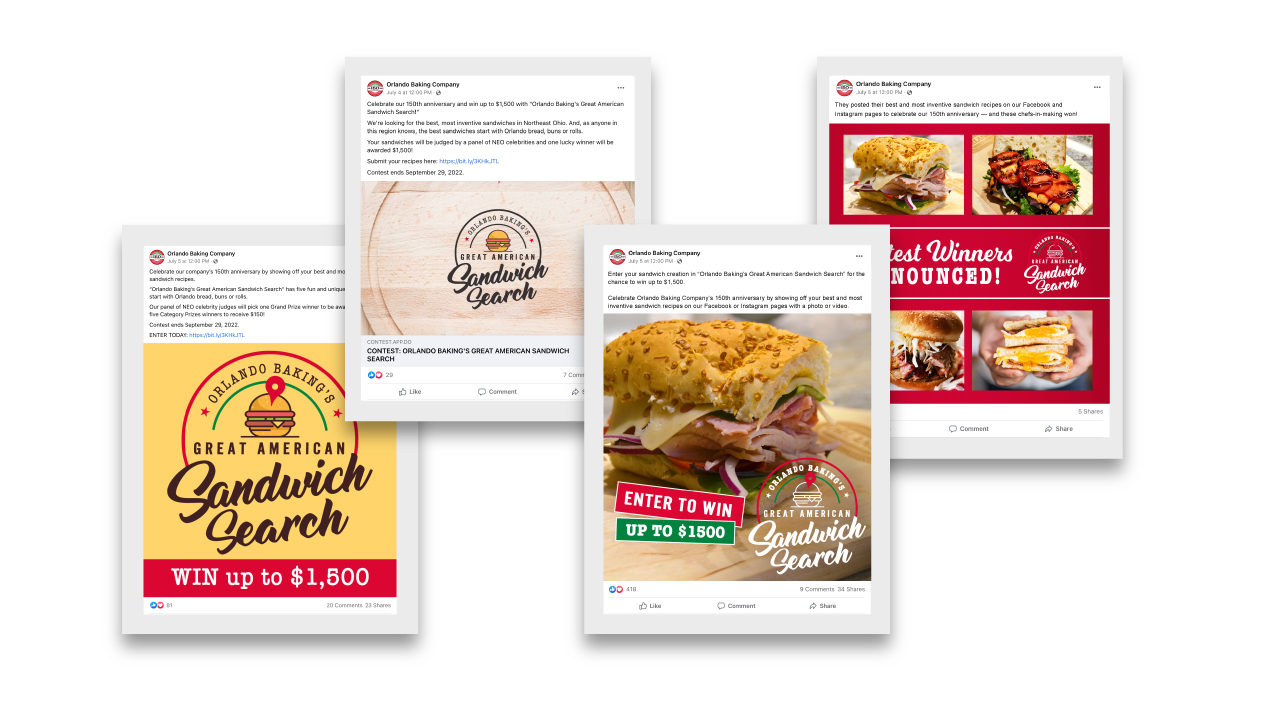 ORLANDO BAKING — Social Media Marketing
As part of Orlando Baking Company's 150th anniversary celebration, Innis Maggiore created a promotion called "The Great American Sandwich Search" that's a contest for the most imaginative and tasty recipes, with winners to be chosen by Cleveland celebrity judges. Thus far, there have been several thousand contest page visits, more than 2 million impressions, almost 40% new Facebook followers, and nearly 250 entries.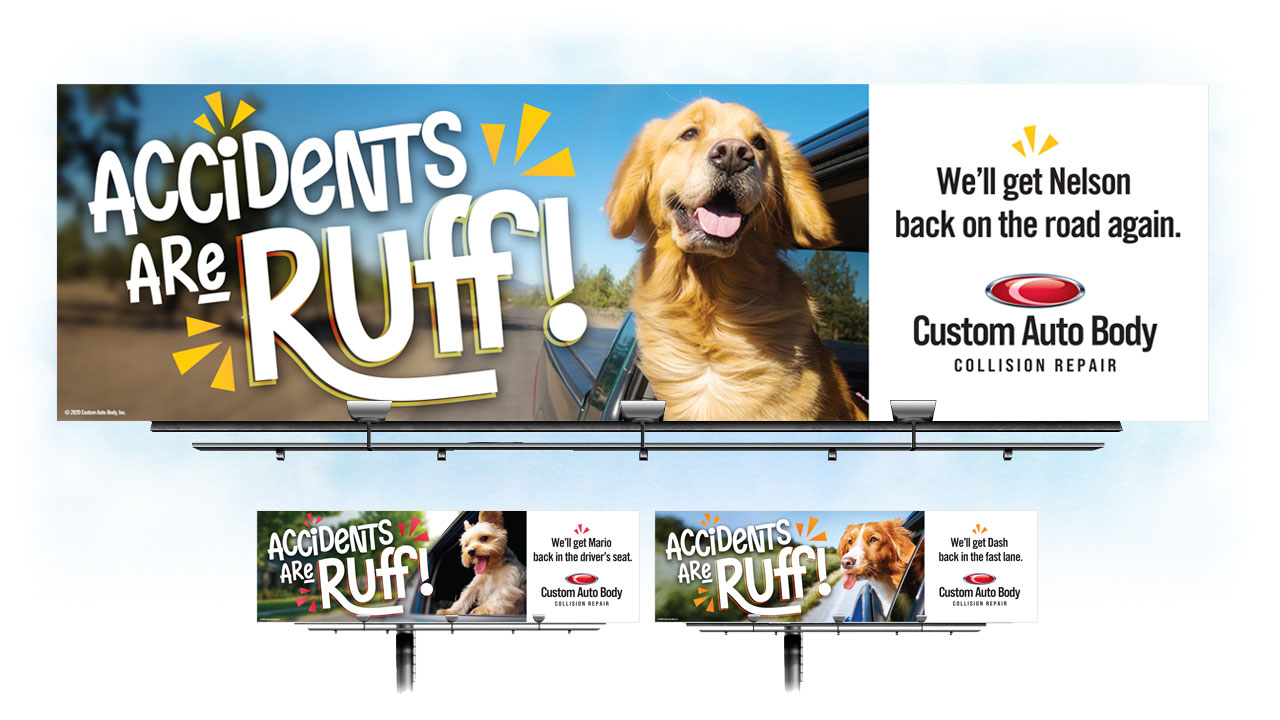 CUSTOM AUTO BODY — Billboard Campaign
The collision repair experts at Custom Auto have a brand position that promises a "like-new" factory-fresh result. Though this billboard campaign (complemented with social media and digital) is as doggone fun as it gets, the strategy was a serious one: to promote their services in a lighthearted way after all everyone's been through the last few years.
Previous
Next
The Companies We Keep
Our client partnerships last … and last … and last.
The American Association of Advertising Agencies says the average length of an agency-client relationship is about 3 years. Innis Maggiore's is well over ten years, with our longest legacy client, Custom Auto Body, going all the way back to 1979.
There must be a reason (or two or three) that we keep on collaborating with clients — in industries from healthcare, consumer package goods and financial services to retail, energy and building products — for so much longer.

Since 2008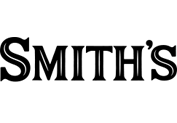 Since 2016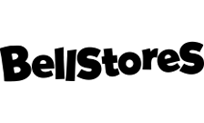 Since 2010

Since 2014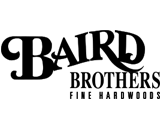 Since 2006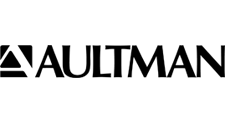 Since 1996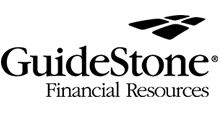 Since 2006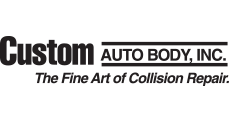 Since 1978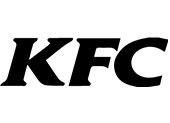 Since 2013
Our Declaration of Collaboration
Full service, your way.
First, we get the right idea (your differentiating brand position) and then we get the idea right (the marketing based on that position). Innis Maggiore is a full-service agency, with everything you need in one place — including Positioning Strategy, Advertising, Creative, Digital Marketing, Direct Marketing, Media Planning & Placement, Public Relations, Research, Sales Promotion and Web.

Strategy

Advertising

Creative

Digital Marketing

Direct Marketing

Media Planning

Public Relations

Sales Promotion

Web
Positioning in Action
Positioning works and we can show you the proof.
Check out some of our award-winning work, examples of B2C and B2B marketing made better by differentiating through brand positioning. View how we collaborate with our client partners whichever way you choose — by client, media type or industry.