Lasting Relationships
Our client partnerships last … and last … and last.
The American Association of Advertising Agencies says the average length of an agency-client relationship is about 3 years. Innis Maggiore's is well over ten years, with our longest legacy client, Custom Auto Body, going all the way back to 1979.
There must be a reason we keep on collaborating with clients — in industries from healthcare, consumer package goods and financial services to retail, energy and building products — for so much longer. We believe it's the power of brand positioning.

Since 2008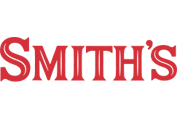 Since 2016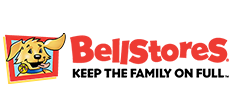 Since 2010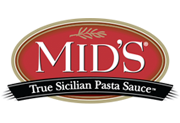 Since 2014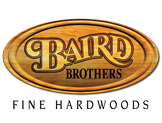 Since 2006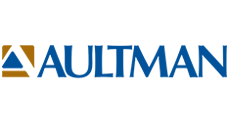 Since 1996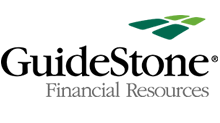 Since 2006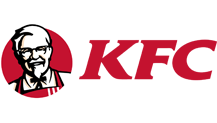 Since 2006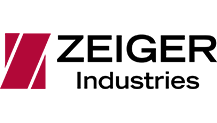 Since 1977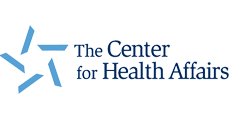 Since 2010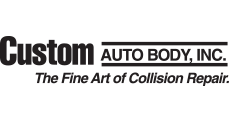 Since 1978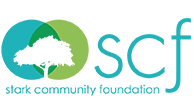 Since 2012
Clients & Industry Experience
Here is a sampling of brands we help and have helped with brand positioning services, organized by category to illustrate some of our industry core competencies.

Akron Children's Museum
ArtsinStark
Arts of Stark County Inc.
Canton Museum of Art
Canton Symphony Orchestra
Cultural Center for the Arts
Making Noise Ministries
Massillon Museum
North Canton Playhouse
Ohio Star Theatre
Player's Guild
Sempre Piano School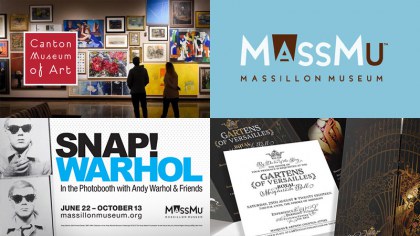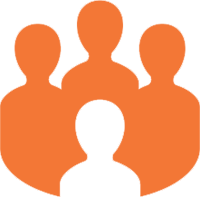 Associations
Advertising Federation of Greater Akron
Akron Area Interfaith Council
American Advertising Federation - Cleveland
American Cable Association
Aultman Health Foundation
Canton Advertising Federation
Canton Preservation Society
Canton Regional Chamber of Commerce
Canton/Stark Convention & Visitors Bureau
Center for Health Affairs
Child Welfare League of America
Family Service Council of Ohio
Greater Stark County Urban League
National Association of College Bookstores
National Sales and Marketing Executives
North Canton Area Chamber of Commerce
North Canton Medical Foundation
Ohio Civil Service Employees Association
Pasadena Educational Foundation
PolymerOhio
Railway Tie Association
Stark Community Foundation
Stark Development Board
United Way of Greater Stark County
United Way of Mahoning Valley
Youngstown/Warren Regional Chamber of Commerce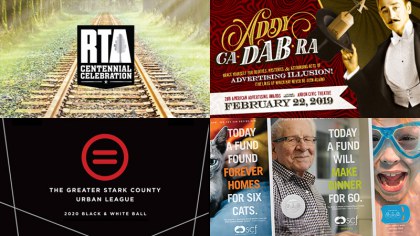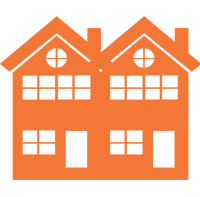 Alside
American Original Building Products
Baird Brothers Fine Hardwoods
Belden Brick Company
Correct Deck
Cutler Real Estate
Deft Finishes
Dutch Heritage Homes
Fred Olivieri Construction Company
FSBO.com
Genie
Haas Door
Harris Battery
Hilscher-Clarke
Homes at Arlington Heights
HRN Construction and Restoration
ImproveIt! Home Remodelers
Larmco Windows
Louisiana-Pacific
Norman Rockwell Siding
Premier Building Solutions
Progressive Foam Technologies
ProVia Door
Radio Frequency Systems
Rea Custom Homes
Soft-Lite Windows
Stark Ceramics
Tech-Shield Radiant Barrier Roofing
United Glass & Panel
Weather-Best
VERSATEX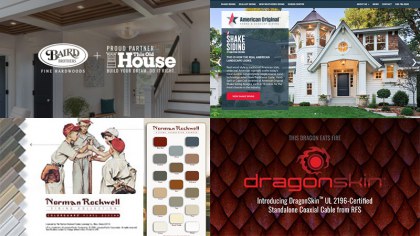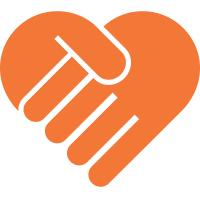 Charitable/Non-Profit Organizations
Advertising Federation of Greater Akron
Akron Area Interfaith Council
Akron-Canton Regional Foodbank
Alliance Community Hospital
Altercare-Absolute Pharmacy
Altercare-Avalon Foodservice
Altercare Rehabilitation and Skilled Nursing Care
American Advertising Federation - Cleveland
American Cable Association
American Cancer Society
Atrium OB/GYN
AultCare Insurance
Aultman Health Foundation
Aultman Hospital
Aultman Medical Group
Aultman North Canton Medical Group
Barberton Citizens Hospital
Beacon Charitable Pharmacy
Canton Advertising Federation
Canton Convention and Visitors Bureau
Canton Heart Guild
Canton Preservation Society
Canton Regional Chamber of Commerce
Canton Symphony Orchestra
Canton Youth Symphonies
Case Western/Wright Fuel Cell Group
Center for Health Affairs
Child and Adolescent Behavioral Health
Child of Welfare League of America
Community Health Partners
D&E Consulting Center (now Alta Behavior Health)
Doctors Hospital (now Affinity Medical Center)
Domestic Violence Project
Dunlap Community Hospital
Edwin Shaw Rehabilitation Hospital
Fair Housing Law Center
Family Service Council of Ohio
Forum Health
General Board of Pension and Health of the United Church of Christ
Gigi's Playhouse
Goodwill Industries of Greater Stark County
Greater Cleveland Partnership
GuideStone Financial Resources' Mission:Dignity
Humility of Mary Health Partners
Lutheran Outdoor Ministries
Massillon Chamber of Commerce
National Sales and Marketing Executives Association
Nortech
North Canton Area Chamber of Commerce
North Canton Medical Foundation
Ohio Bar Association
Ohio Civil Service Employees Association
Ohio Fuel Cell Coalition
Paramount Health Insurance
Pathway Caring for Children
PolymerOhio
Pomerene Hospital
Pregnancy Choices
Quality Construction Partnership
Railway Tie Association
Samaritan Regional Health System
Second Harvest Food Bank of the Mahoning Valley
Southern Baptist Texas Convention
St. Vincent Medical Center
Stark Community Foundation
Stark County Board of Developmental Disabilities
Stark County District Library
Stark County Health Department
Stark County Hunger Task Force
Stark Development Board
Stark MRDD
Trillium Family Solutions
Trumbull Metropolitan Housing Authority
United Way of Stark County
United Way of Mahoning Valley
Whispering Grace Horses
Wishes Can Happen
Youngstown Metropolitan Housing Authority
Youngstown/Warren Regional Chamber of Commerce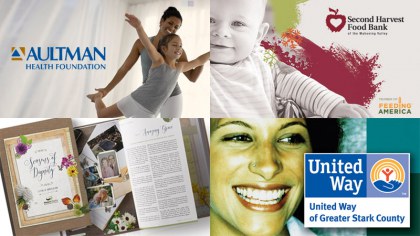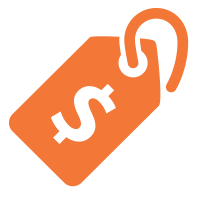 Artisa
Berries for Life
Biery Cheese
Bil-Jac Foods Inc.
Biofreeze
Brewster Cheese
Buehler's Ice Cream
Coastal Pet Products
Dunlap Tires
Esber Beverage Co.
Free! Leafy Greens
Genie Garage Door Openers
Gerber's Amish Farms Chicken
GOJO
Harry London Chocolates
Hoover
Meadow Brook Dairy
MID'S True Sicilian Pasta Sauce
Nancy Lopez Golf
Nickles Bakery
NILodor
Oasis Floral Foam
Orlando Baking Company
Park Farms Chicken
PatentLEAN and PatentHEALTH
PURELL
Shearer's Foods
Smith Dairy
Square Two Golf
Summit Brands
Superior Dairy
Thera-Band
Troyer Cheese
Zim's Spa Gloves
Zim's Crack Crème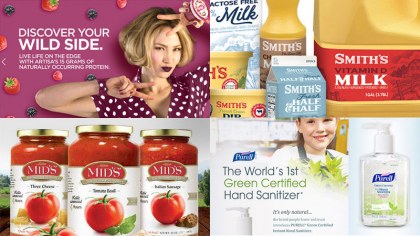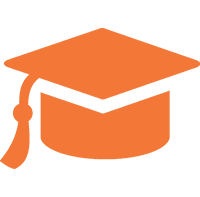 Education
Aultman College of Nursing
Bowling Green State University
Case Western/Wright Fuel Cell Group
Canton City Schools
Canton Country Day School
Early Childhood Resource Center
Kent State Alumni Association
Kent State University
Kent State University Stark
MIT – Massachusetts Institute of Technology
National Association of College Bookstores
NEOUCOM (now NEOMED)
North Canton City Schools
Ohio Northern University Owens Community College
Perry Local Schools
Plain Local Schools
Stark State College of Technology
Stark State/Rolls-Royce Fuel Cell Systems
SUPER Learning Center
The University of Akron
The University of Toledo
Walsh University
Youngstown State University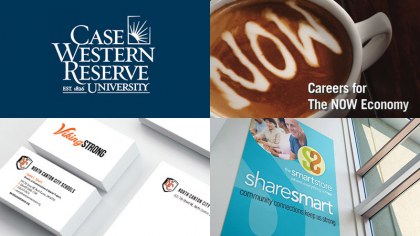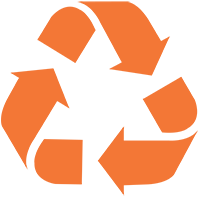 Energy/Utilities
Advanced Power
Babcock & Wilcox
Campbell Oil Company
Canton Water Department
Carroll County Energy
Chesapeake Energy
Continental Energy
Cutlass Solar
Dansco Engineering
Hannan & Associates
Harris Battery
Jefferson Renewable Energy
Oak Meadow Energy
Mahoning Renewable Energy
Marathon Petroleum Company
Muskingum Watershed Conservatory
Railway Tie Association
Rolls-Royce Fuel Cell Systems
Route 30 Expansion
Santmyer Oil
Solar Sandy
South Field Energy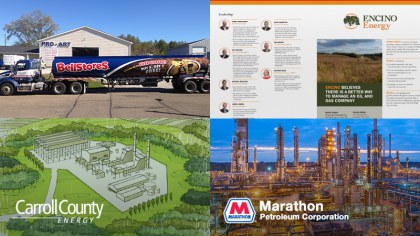 Financial Services
Apple Growth Partners
Bank of America
Beese Fulmer Private Wealth Management
Colonial Federal Savings
Consumers National Bank (Minerva)
Consumers Savings Bank (Millersburg)
Cortland Banks
CSE Federal Credit Union
Dollar Savings Bank
FirstMerit
First National Bank
Great Lakes Bank Corp.
Greenport Financial Advisers
GuideStone Financial Resources
Harter Bank
McGervey Wealth Management
Peoples Home Savings (West PA)
Planned Financial Services
Stark Federal Credit Union
Szarka Financial
Tebo Financial Services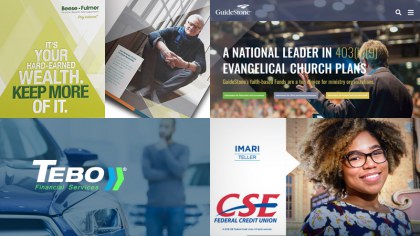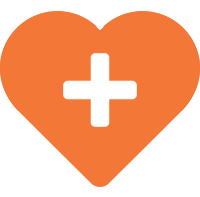 AultCare Health Plans
Aultman Alliance Hospital
Aultman Hospital
Aultman Medical Group
Aultman North Canton Medical Group
AultmanNow Telemedicine
Aultman Orrville Hospital
AultOne Individual Health Insurance
Beacon Charitable Pharmacy
C&A Behavioral Health
Captive Radiology
Center for Health Affairs
CHAMPS GPO
CHAMPS Oncology
Cleveland Clinic Lerner Research Institute
Community Health Partners
D&E Counseling Center
Defy Medical
Doctors Hospital
Edwin Shaw Rehabilitation Hospital
Emdeon
Forum Health
Gebauer Company
GE Silicon
GuideStone Insurance Plans
Hely & Weber
Humility of Mary Health Partners
Hygenic Corporation
ICP (Pharmacy Services)
Mental Health & Recovery Services
Multi-Radiance Medical
My Community Health Center
Northeast Ohio Medical University (NEOMED)
Northern Ohio Medical Specialists [NOMS] Healthcare
PartsSource
Platinum Surgical
Pomerene Hospital
Pregnancy Choices
PrimeTime Health Plan
PROVON
PURELL
QHR Health
Quest Recovery Services
Ritzman Pharmacy
Ryerson Health Care Consultants
St. Vincent Medical Center
Samaritan Regional Health System
Shared PET Imaging
SimiTree
Sisters of Charity Health System
Stark County Health Department
Teknor-Apex Medalist
The Toledo Hospital
Union Hospital
Women's Board of Aultman Health Foundation
Yes You Can Program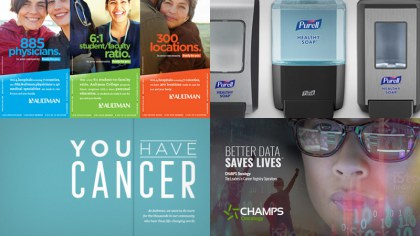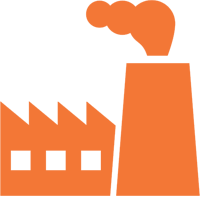 Industrial / B2B
Advanced Manufacturing Initiative
Airxcel
Akron Ascent Innovations
Alcoa Titanium & Engineering
Ametek
Associated Materials
Atlas Steel Products
Babcock & Wilcox
Beaver Excavating Company
Bird Technologies
Cablecraft
Castlebar Corp
CDI Corporation
Central Coated Products
Combi Packaging
Delta Systems
Diebold
Dover Hydraulics
Eaton Corporation
Elite Advanced Polymers
Excel Storage Products
Extreme Trailers
Hazmatpac
Hendrickson International
Hilscher-Clarke
H-P Products, Inc.
HRN Construction
Hynes Industries
Imperial Technologies
JOMAC Ltd.
Lauren Manufacturing
LED3
Lindsay Precast
Liquid Control Corp.
Lubrizol
Majestic Steel
Midwest Industrial Supply
NFM
Parker Hannifin Corporation
Pipeline Packaging
Premier Building Solutions
Republic Steel
RTI International Metals
Sajar Plastics
Selinsky Force
Severstal Warren
Specialty Pipe & Tube
Stark Industrial
State Industrial Products
Synalloy Corporation
Teknor Apex
Tesla Nanocoatings
WCI Steel
X-COM Systems
Verisk/3E Companies
Young Trucks
Zeiger Industries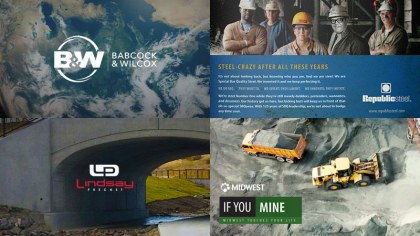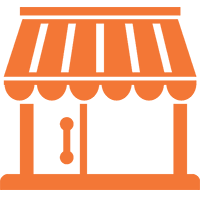 Baird Brothers Fine Hardwoods
Baja West Coast Kitchen
BAM! Healthy Cuisine
BellStores
Cathy Cowgill Remarkable Flowers
Convenient Food Mart
Custom Auto Body
Eastwood Furniture
England Furniture
Express Oil Change
Flower Factory Wholesale Superstore
Gasser Jewelers
Giesen Haus
Hardee's
Harris Teeter
Jiffy Lube
Jo-Ann Stores
KFC
Kraus' Pizza
Krispy Kreme
Lehman's
McDonald's
Old Carolina Barbecue
P. Graham Dunn
Publix
Rainbow Rentals
Ricky Ly's Asian Cuisine
Smoke The Burger Joint
Stop'n'Go Convenience Stores
Subway
Quonset Hut
Waikem Auto Group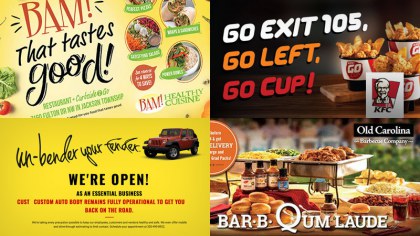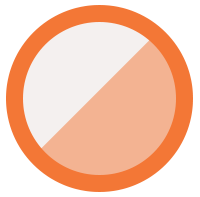 Miscellaneous
ABCD Inc.
Akron-Canton Airport
Bird Technologies
Canton Repository
Canton Water Department
The Chapel in North Canton
Disney Interactive Group
DRB Systems
Environmental Design Group
Fair Housing Law Center
Howard & O'Brien Executive Search
ICAN Housing
Kobre & Kim Disputes & Investigations
Krugliak, Wilkins, Griffiths & Dougherty
MCTV
MSN (Microsoft)
Nick Strimbu, Inc.
Northeast Ohio Regional Chambers of Commerce
Ohio Polymer Strategy Council
Palmer Travel
PolymerOhio
Pro Football Hall of Fame
Pro Football Hall of Fame Marathon
Radio Frequency Systems
Rolls Royce Fuel Center at Stark State University
SARTA (Stark Area Regional Transportation Authority)
Siffrin
Stark County Children & Family Services
Stark Library
Sta-Kleen Performance Fabrics
Trumbull County Job & Family Services
Trumbull Metropolitan Housing Authority
Tuxedo Hospitality Décor
United Initiators
Vern Dale Water Experts
WKYC
WorkJam
Wright Fuel Cell Group