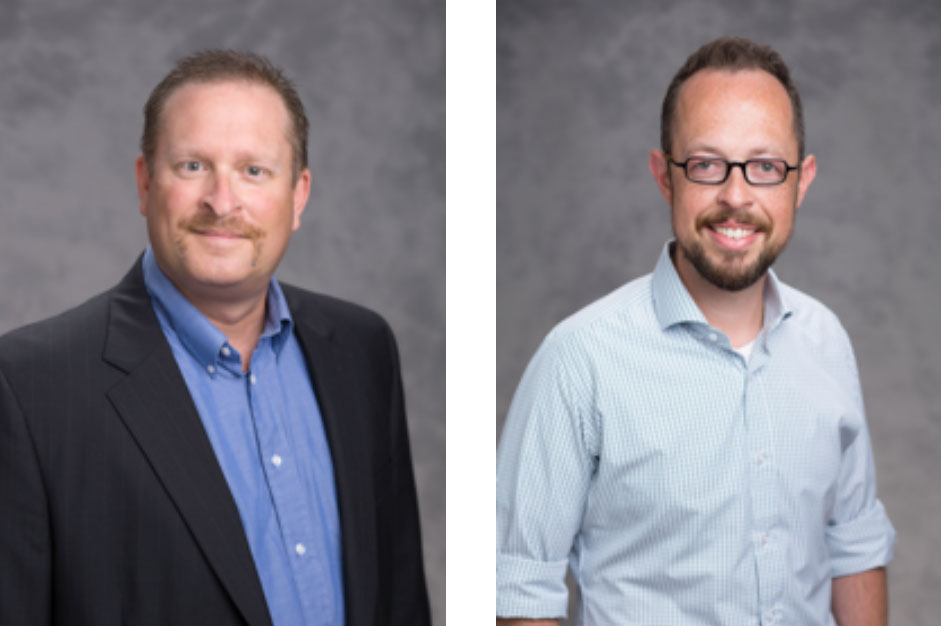 07/05/2016
Innis Maggiore Adds Industry Veterans to Client Services Team
Innis Maggiore, the nation's leading positioning agency, today announced two additions to the client services department to further serve its growing client base.
Devon Miller, a native of the area, joins the agency as an account supervisor. Akron native Patrick French was hired as digital content developer.
Miller brings 16 years experience with Terry's Tire Town where he was managing director of e-commerce/business unit lead, responsible for overhauling the complete website and marketing campaign for tireteam.com. He also served as that company's director of dealer marketing services and director of advertising. Most recently, he served as director of marketing for MWE Sales where he led the in-house marketing team, focusing primarily on the development of hosted e-commerce, online third-party channels and online lead generation. Miller is a graduate of The College of Wooster where he earned a bachelor's degree in business economics. He and his family are residents of Uniontown.
French recently moved back to Northeast Ohio after 15 years in Boston. Most recently, he was a senior digital producer for Arnold Worldwide, leading digital marketing projects for Carnival Cruise Line and Santander Bank N.A. Previously, he was a consumer marketing project manager for Cartera Commerce in Lexington, Mass., responsible for the marketing team's campaign promotion process. As a service account manager for corporate services for NASDAQ OMX in Boston he managed a portfolio of top accounts including Raytheon, PepsiCo and Johnson & Johnson. French earned a bachelor's degree in radio-television from Kent State University. An award-winning professional actor and comedian, he lives with his family in Jackson Township.
"Every addition we make to our staff enables us to enhance the services we provide our diverse roster of clients and positions us to continue to help them grow and evolve their overall marketing strategies," said Dick Maggiore, president and CEO. "Devon's leadership skills and years of experience in account management will bolster Innis Maggiore's client services offerings, and we look forward to Patrick using his creativity and digital strategy skills to provide fresh and impactful insight and content."
Innis Maggiore Group is the nation's leading positioning agency, building strong brand positions for companies in competitive markets. The advertising and public relations agency had 2015 capitalized billings of more than $23 million. Key clients include Alcoa, AultCare, Aultman Hospital, Bank of America, Campbell Oil/BellStores, FSBO, GOJO Industries, Inc., inventors of PURELL®, Goodyear, GuideStone Financial Resources, Kendall House/KFC, Nickles Bakery and Republic Steel. The company maintains a website at www.innismaggiore.com.
For more information contact:

Jim Cyphert
PR Director
Innis Maggiore
P: 330-492-5500
C: 330-501-9886
Email Jim Cyphert
"Nobody counts the number of ads you run; they just remember the impression you make."
-
Bill Bernbach
"Positioning is the single most powerful concept in marketing. To stake a position means an organization, product, or service stands for one thing in the minds of prospects."
-
Dick Maggiore
AWARD-WINNING WORK