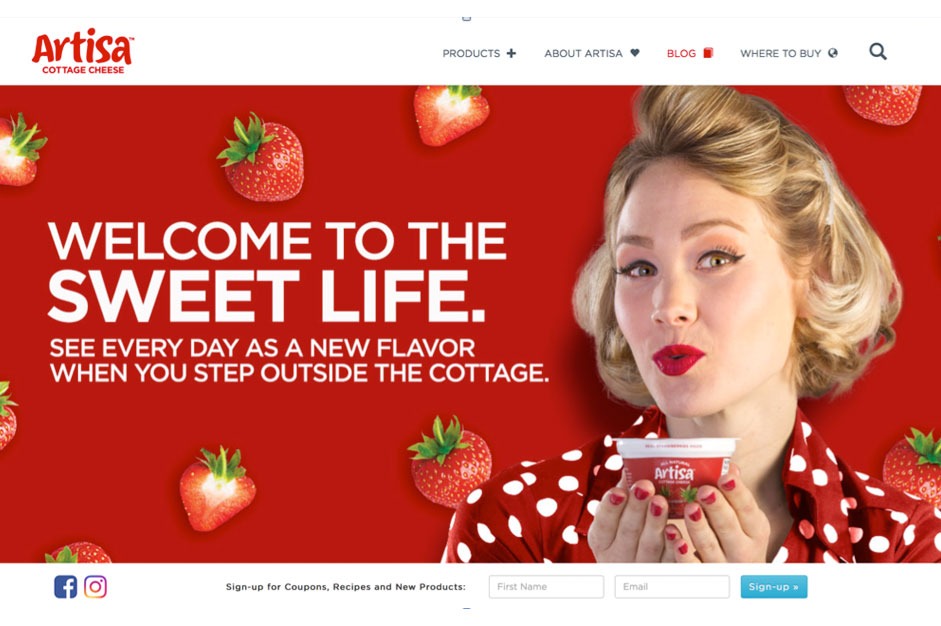 07/12/2018
Innis Maggiore earns District 5 ADDY Award
CANTON, Ohio (July 12, 2018) — Innis Maggiore, the nation's leading positioning ad agency, today announced it earned a District 5 American Advertising Award (also known as an ADDY) in the "Consumer Website" category for its work on the Artisa website.
The American Advertising Awards, conducted annually by the American Advertising Federation (AAF), is the advertising industry's largest and most representative competition, attracting more than 40,000 entries every year from local ad club competitions.
The mission of the American Advertising Awards is to recognize and reward the creative spirit of excellence in the art of advertising.
"We're pleased our digital work for Artisa earned additional recognition from our industry peers," said Innis Maggiore President and CEO Dick Maggiore. "It's extremely gratifying to know the work we produced helped differentiate and elevate the Artisa brand in a highly competitive marketplace."
AAF's District 5 represents professional advertising associations and college chapters throughout Ohio, Kentucky and West Virginia. Prior to moving on to the District 5 competition, Innis Maggiore's Artisa website work won in the AAF Akron competition.
Innis Maggiore Group is the nation's leading positioning ad agency, building strong brand positions for companies in competitive markets. The full-service integrated agency had 2017 capitalized billings of $27 million. Key clients include: Aultman Hospital, AultCare, Baird Brothers Fine Hardwoods, BellStores, FSBO.com, GOJO Industries (Purell), The Goodyear Tire & Rubber Company, KFC/Kendall House, Kobre & Kim, MCTV, Marathon Petroleum Corporation, Mid's Sicilian Pasta Sauce, Nickles Bakery, Nilodor, Republic Steel, SmithFoods and Stark Community Foundation.
For more information contact:

Jim Cyphert
PR Director
Innis Maggiore
P: 330-492-5500
C: 330-501-9886
Email Jim Cyphert
"Nobody counts the number of ads you run; they just remember the impression you make."
-
Bill Bernbach
"Positioning is the single most powerful concept in marketing. To stake a position means an organization, product, or service stands for one thing in the minds of prospects."
-
Dick Maggiore
AWARD-WINNING WORK