Audio Streaming
The right audio advertising ad agency can help you achieve breakthrough results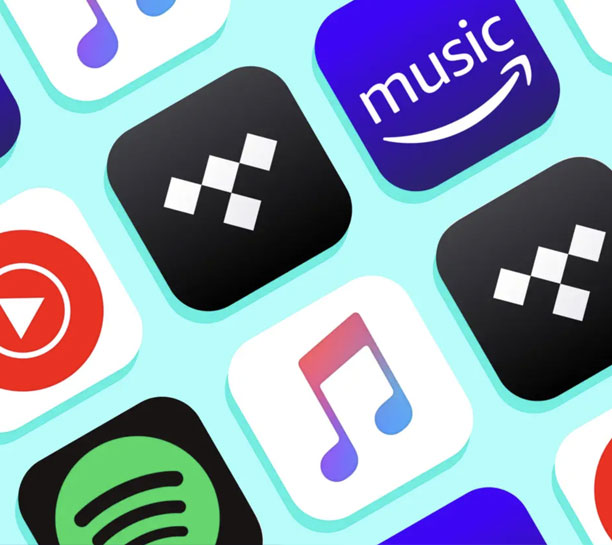 Audio advertising strongly engages your audience
Audio streaming is Radio 2.0. It offers the reach and emotional engagement of traditional radio along with the targeting and trackability of digital programmatic. But despite the opportunities to reach people on the move, audio streaming, just like every other digital media channel out there, is highly competitive. How does your ad stand out from every other one your listener hears?
That's where Innis Maggiore comes in. As America's #1 Positioning Ad Agency, we specialize in helping clients market their differentiated brand position. This means you will be working with an audio advertising ad agency that can help your advertising stand out, getting more engagement, leads and sales.
Positioning is the process of finding or establishing one idea that your brand is associated with in the minds of your audience. Your brand position is that idea, whether it's an attribute, a quality or anything else that sets you apart from your competition.
For instance:
Volvo = Safety | FedEx = Overnight | Google = Leader in search engines
What's your brand position?
Once you know it, it informs everything from corporate strategy down to the messages in your advertisements. Which means that, unlike other audio streaming ad agencies that just focus on the tactics and tech, Innis Maggiore can get you real results with a unique message that gives people a reason to choose your brand.
The benefits of audio advertising
Beyond the radio — reaching listeners where they listen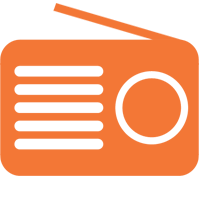 While traditional radio hits listeners in their cars and at home, audio streaming advertising creates touch points as they move. Your ads can follow people from phone to tablet to laptop to smart device, whether they're at home, working out, spending time outside or anywhere else. Display, social and search can't do that.
Leveraging audio streaming allows you to tap into current listening behavior. Podcasting has exploded onto the scene as a popular media for engagement; for example, 37% of the US population (104 million people) listen to podcasts at least once a month. Podcast listeners are also highly engaged: on average, they listen to 7 different shows per week, and 93% listen to all or most of each episode.
What's even more, 81% of podcast listeners say they pay attention to podcast ads, and 60% of podcast listeners have bought something from a podcast ad. Compare this to the 59% of respondents who sometimes or always ignore radio commercials, the 61% who ignore billboards, the 63% who ignore TV commercials and the 66% who ignore digital ads.
(Research from April 2021, by podcasthosting.org.)


---



Meanwhile, music streaming has boasted significant growth over the last few years. Global streaming music subscribers climbed from 77 million to 400 million in just five years, from 2015 to 2020. Just from 2019 to 2020, this equaled a 31% increase.
On-demand music streaming volume exceeded 900 billion streams in 2018, an increase of 43% over 2017.
(Music streaming growth stats from financesonline.com/streaming-statistics/.)


---



While these growth numbers are incredible, what's even better is that, just like with podcasts, people who listen to streaming music are highly engaged. The ability to listen across devices, in any location, has enabled the same shift in listening behavior as referenced above. Additionally, most streaming platforms don't allow ads to be skipped, meaning that the people you want to hear your ads, will.
These engagement numbers are incredible. The right audio advertising ad agency can provide your brand with a captive audience with a high purchase intent.
Audio streaming offers nearly unlimited targeting capabilities, allowing you to choose your audience by specific demographic and psychographic data points. Like digital programmatic, you can layer in targeting; an example might be choosing people interested in outdoor activities, living within a certain mile radius of a given location and with a household income over $150,000.
Throughout campaigns, you can track results in real time to fine-tune your advertising based on updated insights into audience behavior. The tracking and measurement capabilities available help you streamline your advertising spend, allowing you to get the most results for your dollars spent.
Audio streaming is a great tool to reach younger demographics, with nearly half of all listeners being between the ages of 12 and 34 (another 32% are between 35 and 54). People who engage with audio streaming are also more educated and have higher household incomes than the average across the US. For example, 25% of podcast listeners have a 4-year college degree (versus 19% of the overall population) and 41% have household income over $75k (versus 29% in the overall population).
Finally, audio streaming advertising is cost effective. Producing an audio ad is more affordable than video ads, and, on platforms like Spotify and Pandora, you can sometimes include display ads alongside the audio to add visual appeal, without the cost of an actual video production.
The advantage of a full-service audio advertising ad agency
Innis Maggiore brings value to your audio streaming advertising in several ways.
First, we use a platform called The Trade Desk to get digital advertising into the market. Not only does this platform offer streamlined and nearly unlimited access, targeting and trackability to any media inventory we want, it also focuses on targeting audience over media.
In other words, instead of targeting specific podcasts or digital radio stations where you think your audience is spending time, it focuses entirely on the audience itself, hitting them wherever they are.
This does a few things. It saves you money by spreading your spend out over many possible channels to reach your audience instead of concentrating it on premium media space. It allows you to gain unprecedented insight into your audience, as you learn how and where they spend their time. And finally, it takes the guesswork out of optimization by automating the process of allocating your budget across media channels (meaning it places your ad where it's getting the best results).
Second, we're a full-service ad agency. This means we have a breadth of talent and capabilities, from project managers to digital advertising specialists to designers and writers. We can help you from start to finish, from strategic planning to creative execution to ad campaign management.
And third, because we focus first on positioning, as stated above, your advertising will be more effective and stand out more from the competition. Everything we do, from creative messaging to media deployment, is based on your brand position, which means your messaging will be consistent, relevant and unique.
Get the results you want from a leading audio advertising ad agency
Whether you are new to audio streaming advertising, or just want to improve your audio campaigns, Innis Maggiore can help you get the results you're looking for. For an ideal mix of reach, engagement, targeting, tracking and affordability in your audio streaming advertising, reach out to us today.
Contact Us