Choosing a Channel Strategy Agency
A successful channel strategy involves carefully selecting the right channels, marketing and selling to them based on your position, managing them effectively, and creating a seamless experience for customers.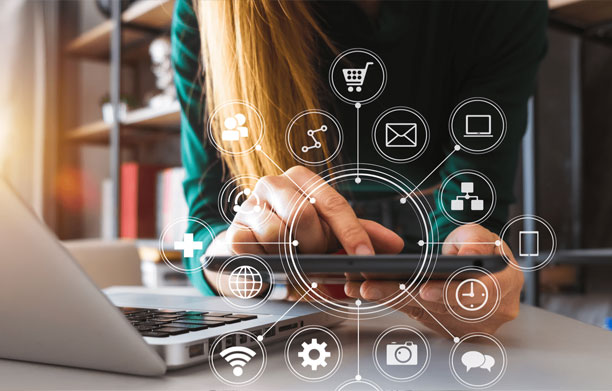 Innis Maggiore can help you select the right marketing channels and manage them effectively.
On the surface, this sounds fairly simple and one would assume that most businesses get it right. However, not all businesses maintain the focus required to "stay in their lane" and instead, want to be all things to all audiences. Therein lies the challenge of selecting the right channels and managing them effectively. A quote frequently attributed to Confucious reads, "He who chases two rabbits catches neither." Businesses want it all. Innis Maggiore is the right channel strategy agency to help you bring focus to your channel strategy.
How? Positioning. This business strategy utilizes your most differentiated competitive idea that is designed to create a wide gap between you and your competitors and maximize the relevance to your target audience. Note that we indicated, "target audience." Not "everyone" or "all audiences." When you properly determine your target audiences, then your channel strategy will easily fall into place.
Selecting the Right Channels
When we initially engage your team, the first step we take to determine a successful channel strategy is to first understand your target audiences, and what channels are best to reach each audience.
The most common channels are direct-to-consumer, e-commerce, wholesalers, retailers, and distributors. However, we won't discount any channel option. It's possible that you could franchise, set up a dealer network, or sell door-to-door.
We help you consider the preferences and behaviors of your target audience. For example, if your target audience consists of younger consumers who are tech-savvy, e-commerce may be a more effective channel than physical retail locations. On the other hand, if your target audience is older and less comfortable with technology, physical retail locations may be more effective.
There's no one size fits all and while many businesses want to take shortcuts to map the path to their customers, it's critical to discover/uncover your position and map how that position can be best expressed and sustained through the long haul. Skipping this step could mean an unsuccessful channel strategy or worse yet, the closure of your business.
Marketing and Selling by Channel
Once your position has been determined and validated against your competition and target audience, selecting the right channels should be obvious.
But the work has just begun. Determining your position is the 1% of work that makes 99% of the difference. The ongoing work is dramatizing your position within the channels that have been selected, organizing your salesforce within these channels, and properly equipping them with how to express your position in the marketplace.
While marketing is typically centrally organized and managed, sales teams can be a bit more of a challenge to focus. Salespeople who act as lone rangers and feel they are above the organization and can "do better than the home office" often go off script from day one. Underperforming salespeople can stay on script, but lack the ability or confidence to own the message.
Innis Maggiore has the team to ensure your marketing is on-point and always tethers to your position. We also have the team to ensure your sales scripts, materials, and presentations start with your position and tell the "rest of the story." As the nation's leading positioning ad agency, you will find confidence that as is within our purview, we can help you manage your marketing and sales teams. Contact us to see if we're the right channel strategy agency for you.
Managing Channel Partners
Beyond marketing and sales, many organizations find the management of relationships within each channel is more work than they anticipated.
Have you adequately trained the channel partners? Are they supported with continuous education, marketing and sales materials, and have you set up key performance indicators to monitor their contribution to the business?
One way to manage channels effectively is to establish clear expectations and guidelines for channel partners. This may include training on product features and benefits, as well as expectations for customer service and support. It is also important to establish clear communication channels and provide regular feedback to channel partners.
Innis Maggiore has multiple strategies to manage your channel partners. This can be as simple as basic training if the organization is small and relatively simple in structure. Or, for larger organizations, we can set up online portals designed to equip channel partners with the right tools while holding them to a standard for performance and brand compliance.
Creating a Seamless Customer Experience
Finally, an effective channel strategy involves creating a seamless customer experience across all channels.
Channels should not be evident to customers. Whether they transact business online or in a retail location, your goal should be to make the experience as frictionless as possible. This means ensuring that customers can easily purchase products or services through their preferred channels, and that they receive consistent service and support.
The right channel strategy is an important component of any successful business. By selecting the right channels, marketing and selling to them based on your position, managing them effectively, and creating a seamless customer experience, businesses can thrive. Whether you are a small business owner or a large corporation, it is important to carefully consider your channel strategy and make adjustments as needed to ensure success.
Discuss your channel strategy with our team.
Innis Maggiore invites you to discuss your channel strategy with our team. Our Appreciative Discovery® process is designed to reveal your best channel strategy within the context of your position in the marketplace. Contact us to see if we're the right channel strategy agency for you.
Contact Us