Community Relations Agency
Position Yourself Within Your Local Community.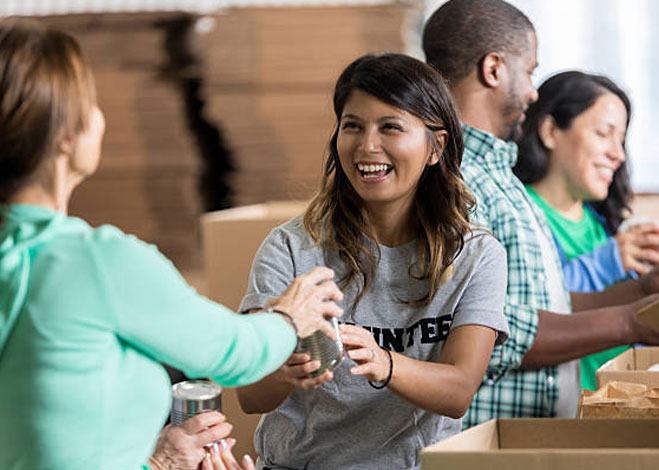 Having healthy and fruitful community relations can spell the difference between being "just another company" and being an integral part of your local community.
While some companies may measure success through their customers and prospects, they often forget those customers are individual people, too, many of whom reside locally. Having healthy and fruitful community relations can spell the difference between being "just another company" and being an integral part of your local community. That's where a community relations agency can help. Whether you're the small business owner or the corporate conglomerate, or whether your community is your entire customer base or just your hometown, community relations is an inseparable part of positioning. Without one, you can't have the other.
The fact that community relations is an essential part of positioning makes it a top priority here at Innis Maggiore, the nation's leading positioning ad agency. Community relations is woven into the fabric of our company, and we've been demonstrating that for almost 50 years by getting directly involved in our local community. We help clients get involved in their communities as well, and we help create the best strategies and marketing campaigns that help build the communities our clients impact.
Positioning is all about making yourself stand out against the competition, and there's no better way to illuminate yourself in the public eye than by getting directly involved in and improving the community around you.
Ways to get involved in your local community
We walk side-by-side with leading companies, helping them create and execute community relations strategies.
---

Invest Your Time
One of the biggest impacts you can have on your community is by volunteering. Customers are far more likely to buy products and services from companies that they see giving back to the community through volunteerism, and there's never a lack of places that could use your help.
Shelters, soup kitchens, litter crews, churches, and so many more volunteering opportunities help improve the community and the environment, and those small actions can produce large ripples of positive attention for your business. Additionally, fundraisers can be a great way to invest time in your community while also providing much-needed financial resources.


---

Invest Your Treasure
While your community could always use more funding, knowing how to generate and use those funds can make a significant impact. No matter what you put your money into, giving local community organizations the funds they need to grow will expand the reach of your company and its customer base.
Donating to local charities or churches can bring about positive change in your community. Additionally, setting up a scholarship program for select college applicants demonstrates you actively invest in the next generation of workers.


---

Invest Your Talent
The talent your company and employees have in your field doesn't have to be exclusive to your company. By joining boards and offering expertise in your field in your local communities, either for small businesses or for government committees, you can make a positive impact on the day-to-day lives of local residents. On top of that, you can offer to lead seminars or speak in high schools and colleges, which will have an exponential impact on students.


---

Wisely and responsibly investing in your community shows your customer base that your company has a personal touch to it and that you're not just some "greater-than" company. One of the most important things about starting a company is knowing your customer base so you can appeal to it directly, as "blanket" marketing strategies rarely stand out in the crowd. In the same way, we'll work with you to gain a deeper understanding of your community so we can formulate the best strategy that aligns with both what your community needs and how you plan to position yourself through community relations.
Innis Maggiore is responsible for endowed scholarships at local colleges, volunteer work at several nonprofit organizations, internship programs that give experience to college students interested in different fields of marketing work, providing pro bono agency services to nonprofit organizations, and serving on multiple community boards. When we say that we want to help you strengthen your community relations and enhance your position in the public eye, we mean it and come from a place of experience that allows us to do just that as effectively and efficiently as possible.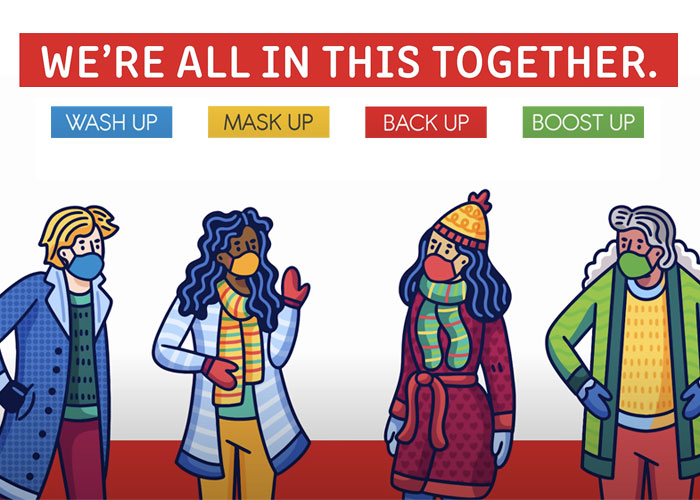 Aultman Health Foundation COVID-19 PSA Consortium
Make staying safe seem less intimidating
As the community healthcare leader, it made sense that the Aultman Health Foundation initiate and lead an ongoing effort to inform our communities about ways to stay safe and healthy throughout the COVID-19 pandemic. As a community relations agency, Innis Maggiore was the one Aultman trusted to execute this in the marketplace.
The Aultman leadership team believed it was important to communicate safe health measures and practices to reduce the spread of COVID-19 and worked with Innis Maggiore to create a Public Service Announcement (PSA) campaign.
Befitting the urgency to combat this global world crisis in our local communities, it became a collaborative effort that included competing hospital systems, several health departments, local media outlets, and the area's leading marketing agency, Innis Maggiore. The organizations and companies included:
Aultman Hospital | Mercy Medical Center | AultCare Health Plans | Alliance City Health Department | Canton City Public Health | Carroll County General Health District | Massillon City Health Department | Stark County Health Department | Wayne County Health Department | Innis Maggiore Ad Agency
The campaign goals were to inform and educate our communities with ongoing safety protocols; lead our community to improved health through information-sharing; help keep people well during this pandemic and reduce COVID-19 cases; demonstrate support and unity of community partners; deliver the message without being the sole financial supporter; and advance Aultman's image as the area healthcare leader in our region.
Innis Maggiore recommended a series of PSA campaign components across several media choices, in order to maximize the reach. Some of the elements would consist of separate messages devoted to each recommended measure, while others combined all in one messaging format. We conceptualized and designed a series of materials to remind and encourage our communities to wash their hands, wear a mask when appropriate, maintain a safe distance from others, and protect oneself with a flu shot. Subsequently, a fifth campaign component was added to promote vaccinations once they became available.
The agency chose to use a friendly and "UPbeat" style to get across the serious messaging, coming across as helpful rather than preachy. We say "UPbeat" because each message component followed a format that included the word "UP" as part of the call-to-action:
WASH UP - Protect yourself from coronavirus by washing your hands often and for at least 20 seconds.
MASK UP - Help protect the most vulnerable among us by covering your nose and mouth with a mask in public places.
BACK UP - Stop the spread of coronavirus by maintaining a minimum of six feet of social distance between you and others.
BOOST UP - Get a flu shot this year to reduce flu severity and prevent hospitalizations.
VACCINATE - Beat coronavirus once and for all — because we're all in this together.

The campaign ran for several months and included TV, print, posters, billboards, and social media.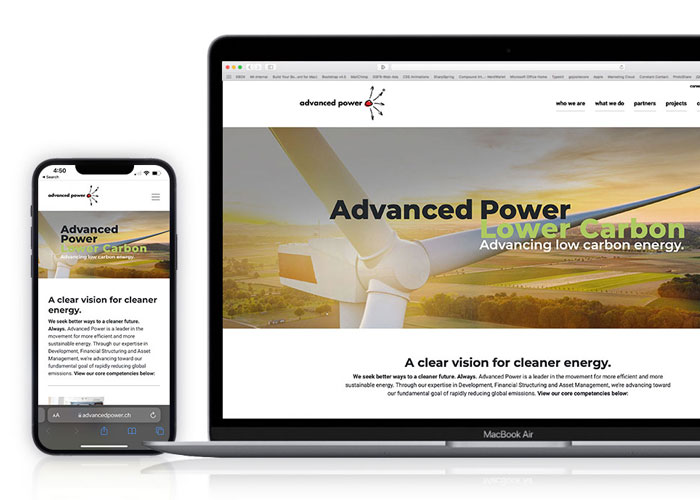 Advanced Power
Using public relations and community relations to create a true connection
The challenge was to avoid fear, trepidation, and permit rejection for a new power plant. The strategy was to reach out directly to the people affected, be authentic, and tell the truth.
Constructing a massive natural gas electric generation facility in a community is a frightful thought. For rural Ohioans cynical about big energy corporations, winning support was not going to be easy. So Advanced Power partnered with Innis Maggiore to gain support within the Carroll County region and the small town of Wellsville, Ohio. The primary message was one of environmental stewardship as the core of Carroll County and South Field Energy Plants.
"Advancing lower carbon energy" is more than a tagline Innis Maggiore developed for Advanced Power. It's a mission that Advanced Power has adopted and inserted into its values, operations and projects.
While winning support from the community and its leaders was critical, Advanced Power also knew permitting was going to be crucial to the success of the plant implementations. Resistance in Europe and elsewhere in the U.S. had been surprisingly challenging despite a more welcoming environment for the adoption of clean energy, so when both plants got through permitting and community approval faster than any previous project, the team at Advanced Power was thrilled.
This community relations agency believes that the key was proactive and pre-emptive media outreach well before rumors about the proposed facilities could percolate, along with personal attention directed toward the individual residents who live in the Appalachian region of Ohio.
A cookout was held so Advanced Power representatives could meet and answer questions from the residents. The agency assisted in messaging and coaching for community events showing Advanced Power's commitment to the community. And in the end, the communities of Carrollton and Wellsville received direct investments from Carroll County Energy and South Field Energy that provided for brand new school buildings and funding for sports, arts, and clubs. What's more, local businesses benefited from the investment in the region. There are very few, if any, residents of Carroll and Columbiana counties who have not gained from these two electric generation facilities.
From announcing plans for both facilities to the securing of equity to completion of each plant, Innis Maggiore supported Advanced Power and spearheaded its communication to the local communities' residents, elected officials, regulators, and news media. All details of each community or media event, from identifying influencers, extending invitations, organizing each event/location, prioritizing topics, and coordinating Advanced Power speakers, were arranged by the agency.
Innis Maggiore, for each of the respective energy plants, created the communications plans and developed the marketing and PR assets of initial plant illustrations/diagrams, presentations, news releases, and event/media collateral. Each plant has its own website (carrollcountyenergy.com and southfieldenergy.com) and the content distributed online and through the website was created and managed by the agency. After both plants were brought online and the communication campaigns ended, Advanced Power awarded Innis Maggiore the privilege to build its main website at advancedpower.ch.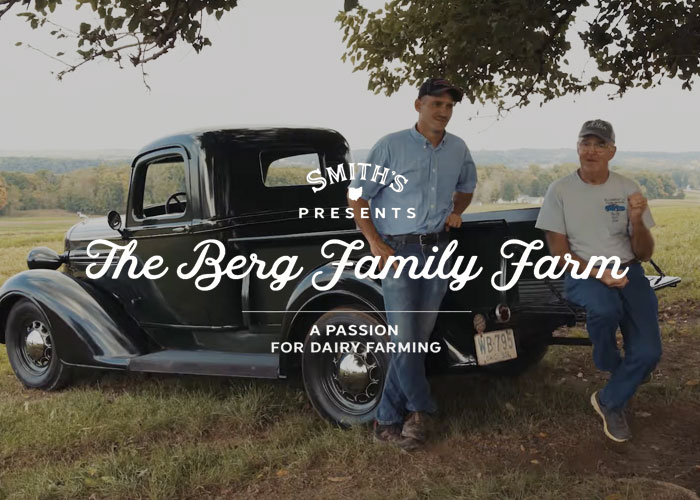 Smith's Dairy
Honoring tradition and small farms in our community
Innis Maggiore collaborated with the region's leading dairy brand, a family company that still works only with family farms within 60 miles, to protect the time-honored tradition for quality as started by two brothers over a century ago. Together, we realized it was critical to remain true to Smith's heritage brand position, yet recognized the need to resonate with new generations of buyers to increase shelf space in a declining category (people moving away from dairy).
We re-invigorated the brand while maintaining loyalty through a packaging makeover of over 125 SKUs, new website, TV, point-of-sale, social media and digital, and promotions with retail support kits. All were focused on the new tagline, "Tradition you can taste."
The next step was to harken back to Smith's heritage and pay tribute to the family farms that make it all possible. Innis Maggiore filmed a series of mini documentaries that spotlighted several local farmers. This process truly reached out to the community and showcased small businesses within our region, resulting in a multiple award-winning campaign that was prominent across Smith's social media, website, and YouTube channel. This yielded a positive consumer response combined with farm-partner goodwill that exists to this day, a few years after its premiere. It's ideas like this you should expect from your community relations agency.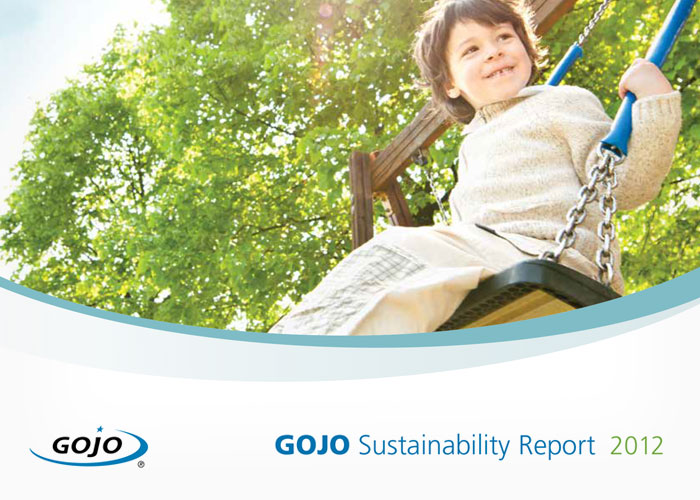 GOJO®
Standing behind commitments is a sustainable strategy
GOJO®, "Makers of PURELL®," is a company with a purposeful focus: "to more holistically fight the spread of illness-causing germs." The company serves a wide number of niche markets within healthcare, education, industry foodservice, and retail. Each niche market is different, with unique buyers and different environments to consider. For example, the hygiene protocols for education vary greatly between a K-12 School and a College/University, as do those for a nursing home versus a surgical center or hospital.
GOJO turned to Innis Maggiore to help shape the company's global sustainability message in a way prospects and customers would really care about. The challenge put before the agency was how to make the connection between the company's leadership position and sustainability leadership in a way that would be naturally understood and authentic to all audiences.
An Appreciative Discovery® consisting of internal and external stakeholder interviews led to a key discovery: GOJO's leadership in sustainability far exceeded the company's own understanding. The company had more credentials than needed to credibly claim the cause to pioneer Sustainable Ways of Working™ with distributors and key decision makers (KDMs). A path of discovery research taken by the agency led to the obvious conclusion that leadership and sustainability leadership go hand in glove.
Our thorough process of information excavation revealed an obvious but forgotten truth. GOJO's founders worked in sustainable ways beginning in 1952, when the founders started the company in pursuit of a safer way to gently but effectively clean hard-working hands (that was nearly 70 years ago and 18 years before the first Earth Day!). The question became not one of "If" GOJO could claim leadership in sustainability credibility, but rather "How." The creative solution was to revert to historical truth grounding GOJO's innovation in sustainability not as something new, but something to be expected with persistent vigilance toward new innovation. Drawing the linkage demanded four essentials be adhered:
Act like the leader, not talk like one. Actions speak louder than words. Leadership is not about chest beating. It is about a state of "being." To be known as the sustainability leader in its industry, it would be essential for GOJO to act like the leader, not just talk like one.


Stay authentic. Authenticity has been called the new black. GOJO need only remain true to its mission "to make the world a healthier place;" its stated company purpose "saving lives and making life better through well-being solutions;" and its business commitment to innovations that contribute to "the well-being of the planet."


Avoid greenwashing or overpromising, even to the point of understating. Quiet (but not silent) is the new loud. The clear warning for a leader like GOJO is to err on the side of authenticity. Our market examination and sustainability matrix showed that there are plenty of positive stories in the queue yet to be told — so overzealousness need not cloud the strength of our efforts.


Portray sustainability as the heritage of the company, an expression of an unshakable core value of the company dating back to its origin. The principle, crucial to the agency's advertising message, is to emphasize that sustainability is not new, not marketing, and not publicity posturing for GOJO — but rather natural, meaningful, long-running, and intrinsic.
GOJO's heritage as sustainable, combined with the company's then-current introduction of the world's first Green Certified™ hand sanitizer, provided the creative insight needed to position GOJO as leader in global sustainability.
An important aspect of the GOJO commitment to the environment was to set specific goals each year and to report on actual outcomes in a report to the community, the industry, and the world. Our first Sustainability Annual Report for GOJO was a finalist winner of PR NEWS prestigious Corporate Social Responsibility (CSR) awards, presented to the client at the National Press Club in Washington, D.C. Is your community relations agency getting results like this? If not, give Innis Maggiore a call.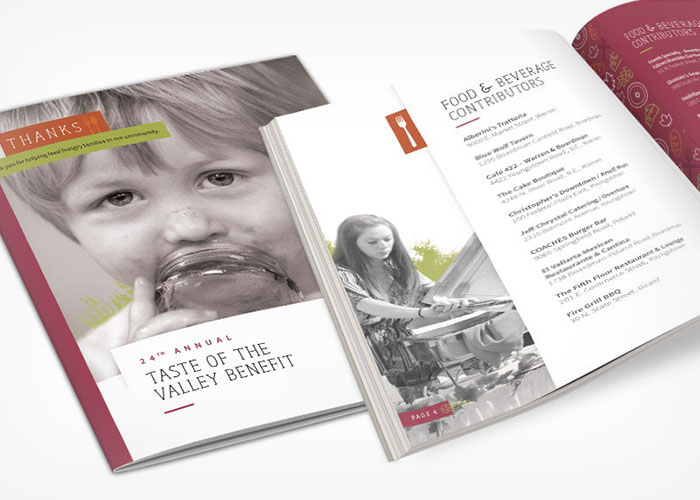 Second Harvest Food Bank of the Mahoning Valley
Helping a community help their own
To increase financial donations to the area's largest community food pantry supply house, Second Harvest Food Bank uses an innovative letter messaging and donor list strategy. Innis Maggiore's direct appeal approach targets those most likely to donate continuously. Direct response donor data helps us target mid- to high-level donors from other large fundraising organizations. Our long-copy letter packages focus on hunger and poverty statistics and success stories of individuals within the Food Bank's target geography. In addition to direct appeal DM, we have also developed and executed quarterly newsletters, public relations activities, and event development to increase community awareness and advocacy.
In the first campaign, Second Harvest Food Bank increased its donor database by 21%! Since the campaign's inception in 2003, this success has led to an increase to 8 mailings per year and a boost in active donor database of 211%. The resulting average gift among active donors is over $40.
Innis Maggiore community relations team also worked with Second Harvest to initiate face-to-face, telephone and written communication opportunities with the Mahoning Valley's media outlets ranging from print to broadcast. Several years into the campaign, Second Harvest distributed more than three times as much food than originally accomplished. The donor database has grown by more than 500%, donation dollars are up 1,500% (2015 over 2003), and volunteerism has doubled.
The agency also helped Second Harvest with a quick-turnaround COVID-19 emergency direct response mailing that resulted in a record-setting, single-day total of 300 donations for the food bank.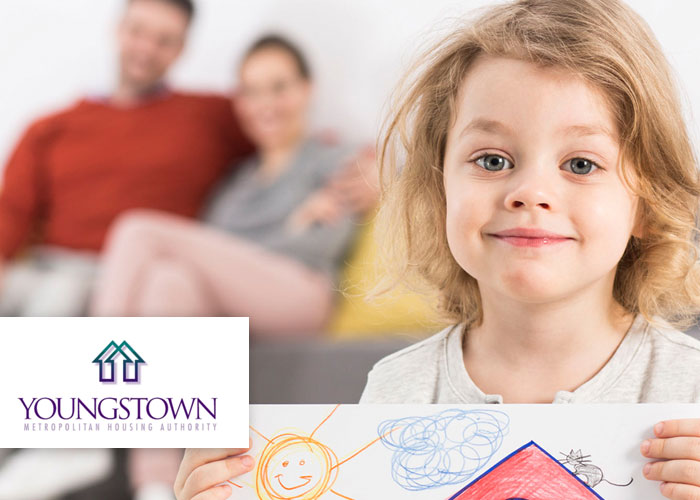 Youngstown Metropolitan Housing Authority
Turning perceptions around creates a positive impact
Formed in 1933, Youngstown Metropolitan Housing Authority was one of the first public housing authorities established in the United States. The housing authority provides low- to moderate-income residents of Mahoning County a chance to become more self-sufficient and to prosper. But YMHA was facing some credibility issues in its home market, with a common misperception of poor people living in "projects" who were drug users, lawbreakers, or both. Innis Maggiore's challenge was to get the good word out about the housing authority and tell the community about its abundance of success stories.
A community relations initiative — from news conferences and special events to feature articles in the local papers and a video — used case studies about individual success stories, to gain more positive coverage by the local media and favorable community response. This in part helped achieve a $20 million HUD grant as well as Executive Director Eugenia C. Atkinson's recognition by the Chamber of Commerce as the most influential female leader in the community. As she later remarked, "Innis Maggiore is the ultimate community relations agency. They helped us improve the public perception about YMHA. They have helped us share our successes and unveil the tremendous accomplishments of our residents and staff members."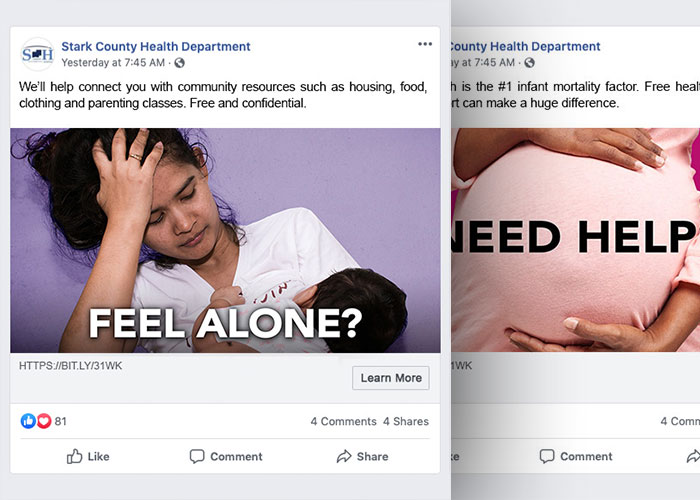 Stark County Health Department
Protecting our most vulnerable
Among many services provided to our community, the Stark County Health Department offers two home visiting programs which provide free, confidential, support services for pregnant mothers, as well as moms with infants under the age of one.
One is called THRIVE Home Visiting, which consists of a community health workers making monthly visits at the home or another place of the parent's choice. They assist in connecting the person with resources such as access to transportation, health insurance, prenatal care, housing, crisis services, counseling services, items to prepare for the baby's arrival, and help with early education for the baby.
The second is called Moms & Babies First, Ohio's Black Infant Vitality Program. It consists of outreach services and health education for pregnant, African American mothers in Stark County. This is especially crucial because African Americans in Stark County have an infant mortality rate more than double that of Caucasians.
As Stark County's leading community relations agency, and sharing the same hometown of Canton, Ohio, Innis Maggiore has helped our health department on a variety of endeavors. This particular project was to share the message that free resources are available on a confidential basis toward the theme that "every child deserves to celebrate their first birthday" with a campaign targeting statistically vulnerable African Americans.
We created a take-one brochure and series of social media posts targeted to the defined audience. Together with the client, we felt that the best strategy would be a balance of urgency with hope, informing prospective and new mothers about the necessity to act due to the troubling realities. To set the stage for that balance, we picked out a particularly concerning statistic, followed directly by the staging of hope:
"9 babies out of 1,000 never reach their first birthday. We want them to hear 'Happy Birthday' sung by loved ones."
The piece talked about the most important ways to help babies, including prenatal care, avoiding smoking and drinking while pregnant, and safe sleep practices for infants. Proof that the program has been helping further bolstered the hope side of the messaging — from a 35% decrease in infant deaths and 50% decrease in African American infant mortality to a 40% improvement in infant mortality racial disparity.
The social media campaign was about a broader definition of help ready for those in the community, though all targeted mothers and expectant mothers.
These targeted Facebook ads also were created in a balance of concern with hope. We accomplished this by pairing provocative headlines in the form of a question — "FEEL ALONE?" | "CONFUSED ABOUT PRENATAL CARE?" | "NEED HELP?" | "DON'T KNOW WHERE TO TURN?" — with powerful photos depicting those in need. This was balanced by identifying the forms of help available (e.g., housing, food, clothing, and parenting classes; prenatal resources; infant mortality reduction programs; and healthy pregnancy assistance).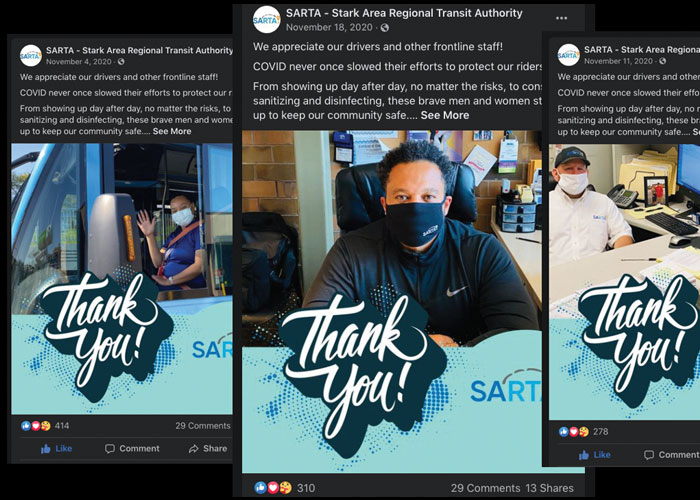 SARTA
Saying thanks can make all the difference
Since 2012, Innis Maggiore has conducted many campaigns and projects for the Stark Area Regional Transit Authority (SARTA). Two of the most notable included community awareness campaigns designed for the mass market across Stark County.
1. The "Rider Thank You" Campaign
This effort sought to generate awareness of SARTA's services by thanking riders and the broader community for their support during the challenges of 2020.
The strategy was to utilize mass media to get the "thank you" message in front of the community, including print, radio, PR, and social media. The program incorporated a contest on social media to get testimonial "rider stories" about how SARTA assisted them through the challenges of 2020. Contest winners received free bus passes.
RESULTS:
Social Media: Reached 8,285 users and generated 1,505 clicks to website and achieved great community engagement and positive comments from riders
Print: Reached nearly 98,000 readers
Radio: Reached mass target audiences with :30 radio spots
Awards: Won a first-place award at the 2021 Annual APTA Adwheel Awards Competition in the "Social Media: Best Marketing and Communications to Support Ridership or Sales" category
2. Tribute for COVID-19 Efforts
COVID-19 demanded much from many. Public transit drivers for SARTA were specially taxed. To thank them and create general awareness for the important role public transportation plays in the livelihood and well-being of the community, SARTA requested the agency develop an appreciation campaign for its drivers. The fully integrated campaign included print, radio, PR, and social media, along with a contest promotion to encourage riders to nominate and post a testimonial about their favorite driver on social media. Contest winners received a free pass for their submissions.
The campaign reached 8,285 users, generated 1,505 clicks to the website, achieved excellent community engagement and accolades for drivers and from drivers. The campaign won a first-place award at the 2021 Annual Awards Competition in social media, "Best Marketing and Communications to Support Ridership or Sales Category." Services for this campaign touched virtually every aspect of our community relations agency, including strategy, creative concepting, design/layout, social posting, promotion and contest management, and community relations management.
Get in Touch With the Lives Around You
If you're ready to dive into and improve your local community relations, reach out to Innis Maggiore. As a community relations agency, we care deeply about improving the lives in the communities we and our clients can impact.
Contact Us