Community Relations Agency
Position yourself within your local community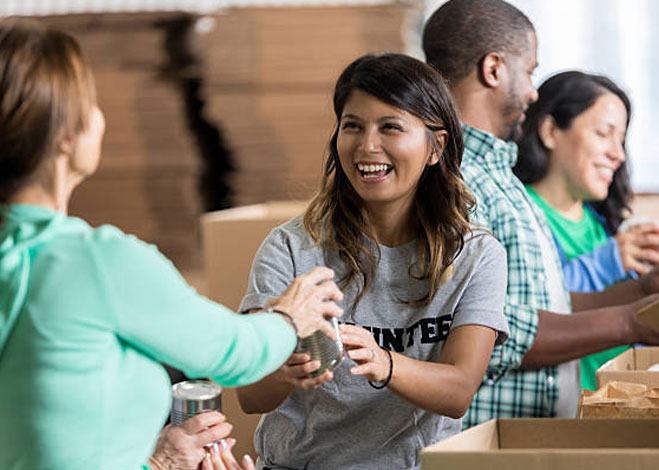 Having healthy and fruitful community relations can spell the difference between being "just another company" and being an integral part of your local community.
While some companies may measure success through their customers and prospects, they often forget those customers are individual people, too, many of whom reside locally. Having healthy and fruitful community relations can spell the difference between being "just another company" and being an integral part of your local community. That's where a community relations agency can help. Whether you're the small business owner or the corporate conglomerate, or whether your community is your entire customer base or just your hometown, community relations is an inseparable part of positioning. Without one, you can't have the other.
The fact that community relations is an essential part of positioning makes it a top priority here at Innis Maggiore, the nation's leading positioning ad agency. Community relations is woven into the fabric of our company, and we've been demonstrating that for almost 50 years by getting directly involved in our local community. We help clients get involved in their communities as well, and we help create the best strategies and marketing campaigns that help build the communities our clients impact.
Positioning is all about making yourself stand out against the competition, and there's no better way to illuminate yourself in the public eye than by getting directly involved in and improving the community around you.
Ways to get involved in your local community
We walk side-by-side with leading companies, helping them create and execute community relations strategies.
---

Invest Your Time
One of the biggest impacts you can have on your community is by volunteering. Customers are far more likely to buy products and services from companies that they see giving back to the community through volunteerism, and there's never a lack of places that could use your help.
Shelters, soup kitchens, litter crews, churches, and so many more volunteering opportunities help improve the community and the environment, and those small actions can produce large ripples of positive attention for your business. Additionally, fundraisers can be a great way to invest time in your community while also providing much-needed financial resources.


---

Invest Your Treasure
While your community could always use more funding, knowing how to generate and use those funds can make a significant impact. No matter what you put your money into, giving local community organizations the funds they need to grow will expand the reach of your company and its customer base.
Donating to local charities or churches can bring about positive change in your community. Additionally, setting up a scholarship program for select college applicants demonstrates you actively invest in the next generation of workers.


---

Invest Your Talent
The talent your company and employees have in your field doesn't have to be exclusive to your company. By joining boards and offering expertise in your field in your local communities, either for small businesses or for government committees, you can make a positive impact on the day-to-day lives of local residents. On top of that, you can offer to lead seminars or speak in high schools and colleges, which will have an exponential impact on students.


---

Wisely and responsibly investing in your community shows your customer base that your company has a personal touch to it and that you're not just some "greater-than" company. One of the most important things about starting a company is knowing your customer base so you can appeal to it directly, as "blanket" marketing strategies rarely stand out in the crowd. In the same way, we'll work with you to gain a deeper understanding of your community so we can formulate the best strategy that aligns with both what your community needs and how you plan to position yourself through community relations.
Innis Maggiore is responsible for endowed scholarships at local colleges, volunteer work at several nonprofit organizations, internship programs that give experience to college students interested in different fields of marketing work, providing pro-bono agency services to nonprofit organizations, and serving on multiple community boards. When we say that we want to help you strengthen your community relations and enhance your position in the public eye, we mean it and come from a place of experience that allows us to do just that as effectively and efficiently as possible.
Get in Touch With the Lives Around You
If you're ready to dive into and improve your local community relations, reach out to Innis Maggiore. As a community relations agency, we care deeply about improving the lives in the communities we and our clients can impact.
Contact Us