Brand Awareness Study
Understand How the World Perceives You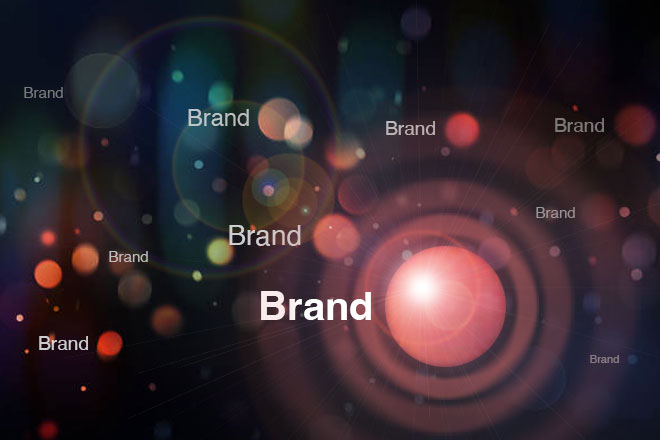 An effective brand awareness study is not only able to quantify how recognizable your brand is among your target market, but also to articulate the sentiment of emotions and values toward your brand and brand identity.
As marketers, there are probably no more frequently used words than "brand" and "branding." They are thrown around so frequently that they lose meaning. It might be why you're reading this page. Perhaps you're seeking a way to bring clarity and focus to your team around the brands your team manages? Engaging a company to conduct a brand awareness study is a great first step.
Why? The two biggest ingredients in marketing are your position and your brand. And before you confuse the two, let us explain. Your position is a single idea that sets your company, product, or service apart from the competition and maximizes relevance to the customer. A brand, on the other hand, only exists when you own that idea in the mind of the prospect. Here are a few sample positions: search engine; facial tissue; sensitive teeth toothpaste. The goal is to attach a brand to each simple idea. Most likely, these ideas (aka positions), brought to mind a brand name almost immediately. In respective order: Google; Kleenex; Sensodyne.
For internal team members, It can be difficult to see how the public perceives your brands or just how recognizable they are. Of course you know your company, your products, and your services well – but what does your target audience think about them? If this question ever comes across your mind, that is the time to find a company to conduct a brand awareness study.
Innis Maggiore, the nation's leading positioning ad agency, specializes in brand awareness. Because your position – your most customer-relevant and competitively different idea – is what we want to own in the mind, we understand how to dramatize your position in the marketplace to achieve this goal. Otherwise, you could end up dumping tens or hundreds of thousands of dollars into a campaign that falls flat, failing to reach your target audience, or perhaps worse, failing to communicate your position.
If you're unsure whether you're optimizing brand development with your marketing campaigns, consider Innis Maggiore as the right company to conduct a brand awareness study.
Why Should Your Company Conduct a Brand Awareness Study?
With every subject in life, not knowing is the first step to learning.
It's the same in marketing – not knowing how your brand is perceived is the first step toward improvement. An effective brand awareness study is not only able to quantify how recognizable your brand is among your target market, but also to articulate the sentiment of emotions and values toward your brand and brand identity.
To achieve this, we work with our clients to create a brand awareness study that can range from focus groups to interviews to surveys. These can measure the level of awareness that your customer base has about your brand and/or the perceptions they have about your brand. The results will then guide your future marketing efforts.
The value of these studies is immeasurable. Some studies have resulted in identifying nascent market trends or slight tweaks to campaigns that were about to launch. They also allow you to compare your brand perception to those of other companies in your market.
Conduct a Brand Awareness Study WITH Focus
When you engage a company to conduct a brand awareness study, it's critical that they help you focus your research.
The wrong questions, or too many questions, will actually result in bad results. Consider Tropicana and the fiasco with their new packaging (which they dumped after only six weeks on the shelf). They spent millions of dollars on research that directed them to make a monumentally poor decision to change their iconic packaging (the orange with the straw in it).
Here are some very specific studies to consider, and they each accomplish something different:
A Brand Image Study is a cumulative surface-level study of how your target audience perceives all aspects of your brand. While a surface-level view of your entire brand may not offer specific enough insight to then make immediate changes, it does offer valuable insight into which aspects of your brand need the most attention and what steps to take to improve them.


A Brand Attribute Study explores the personality of your company itself, regardless of your products or services. It's important to remember that each customer isn't just a statistic; it's another human that has to decide whether to buy from your company versus the competition. By having positive characteristics tied to your brand, you are much more likely to appeal to prospective customers.


A Brand Loyalty Study both measures the loyalty of preexisting customers and finds the reasons behind that loyalty – or even the lack thereof – from customers who don't like your brand. A general rule of thumb for marketing is the 80/20 Rule: eighty percent of your sales come from twenty percent of your customer base. Consequently, understanding what draws loyal customers is a must in retaining that loyalty.


A Brand Equity Study looks into the value that is placed upon a product or service by the customer, not the value of the product itself. This can track the importance of your products or services among your customers outside of price.


A Brand Association Study dives into the literal characteristics of your company and how customers relate them to the specific imagery, taglines, or other features of the brand's identity. This can help to gauge the effectiveness of your brand identity and its presentation to your target audiences.


A Positioning Study is perhaps the most important study of brand perception. Innis Maggiore has a proprietary process to measure both the difference and relevance of your brand against the competition. We then create a positioning map and make strategic decisions as to which way you need the brand to "move" and how marketing and sales can assist.
We work with our clients to gather and analyze data from studies we help conduct and turn it into a plan of action to further improve your position in the marketplace.
Brand Awareness Requires Persistence
People change over time, and as such, their perceptions change.
Conducting a brand awareness study isn't a one-and-done move; while the best times to find a company to conduct a brand awareness study might be before or after a new campaign launch to follow its reception, there's never a bad time to learn how your customer base perceives your brand(s).
Working closely with all of our clients and getting to know the ins and outs of your company, as well as our agency focus on positioning, makes Innis Maggiore the premier company to conduct a brand awareness study.
Contact Us
Are you ready to find or re-focus your position and increase the success of your marketing? Reach out to Innis Maggiore today.
Contact Us