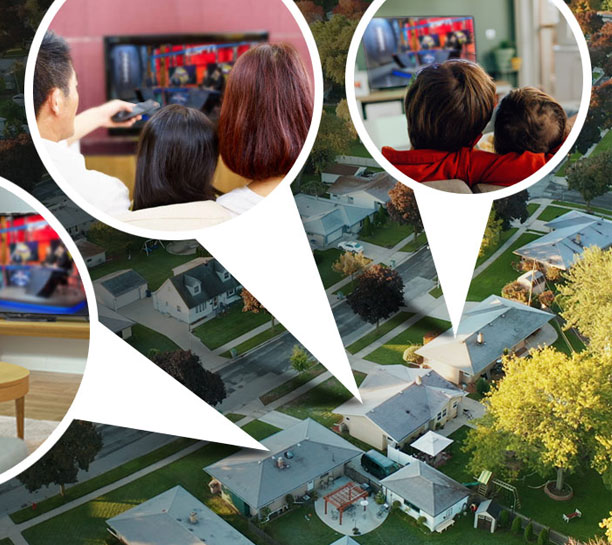 Connected TV is the consumption of television via the internet.
Your positioning strategy determines whether your connected TV advertising campaign will pay off or not.
Tapping into one of the newest advances in advertising tech is a great call. But how do you know if the connected TV ad agency you hire will get you the best results?
Connected TV is the consumption of television via the internet through a TV set (through sets that connect directly, aka "smart TVs," or through a streaming device such as Apple TV or Roku). It is a subset of over-the-top TV (or OTT), which is television consumption via the internet in any means, by any device.
So what? Why do you care?
Only because the move from traditional TV to OTT is one of the most significant changes in modern media history. We're in the middle of a massive shift in how people consume entertainment, and it presents marketers and advertisers with a wealth of possibilities. But more on that later.
Ultimately, connected TV is another tool, albeit a highly valuable one, in the marketer's toolbox. Like every other tool, the key to its successful use is strategy. How do you create messaging that stands out and grabs attention when your prospect is in the middle of viewing entertainment?
While you need to adjust the format of your message from one media to the next, the messaging should remain focused on communicating your brand position in the market — something that Innis Maggiore has specialized in for nearly 50 years.