Content Marketing
Differentiate your content marketing to maximize your lead generation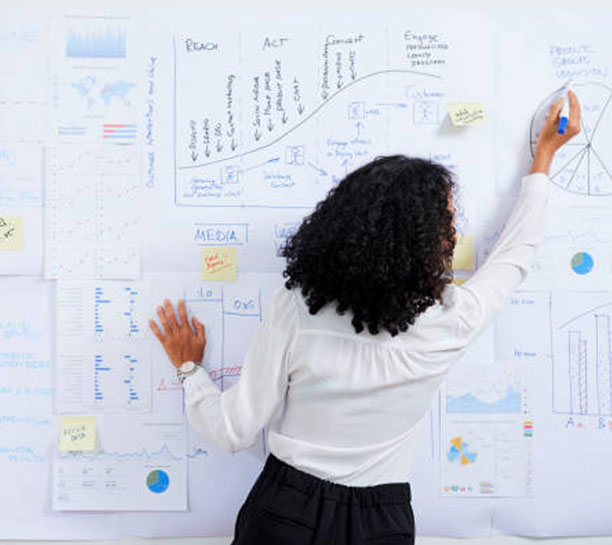 Does your content sound the same as your competition's? The right content marketing agency knows how to position your brand as an authority, a thought leader and a specialist in your industry. Differentiating your content builds your brand's value and perception with your audience. It also helps to convert prospects to leads.
But if your content sounds like everyone else's, it's worse than merely not receiving the above benefits: the time and expense invested in developing your content will have been wasted. The goal of your content should be to convert prospects into customers. Great content will qualify prospects, and disqualify those who will eventually say "no" anyhow.
Innis Maggiore is the nation's leading positioning ad agency. That means we're the #1 experts in differentiation. We can set your team up for success by providing a brand focus that only you can own, not your competitors. This means every piece of content marketing will help position your greatest differentiating idea in the mind of your prospects, and reinforce it in the minds of your customers.
Does it now make sense why choosing the right content marketing agency is so crucial for your business?
The four filters of a great content marketing agency
Brand Positioning
Positioning is about differentiating your brand in the minds of your prospects and customers. It's about standing out from the competition – by having a unique, yet still relevant, message.
Solid content helps position you this way by leveraging the unique ideas and methods that set you and your products or services apart. Presented in an easily-consumed format, prospects and leads discover that you can uniquely address their problems – motivating them to come back to you and become buyers.
Innis Maggiore is uniquely qualified to offer this benefit – as America's #1 Positioning Ad Agency, we have nearly 50 years of experience helping our clients stand out in the marketplace. Our approach to content development always begins with your difference.
Once we establish your unique position in the marketplace, we create a content strategy around establishing that idea and clearly conveying it to your audience. As we roll out our content development plan, you'll see cumulative results as each piece of content builds on the last.
---
Consumer Psychology
Without fully understanding how your prospects and customers think, your content marketing agency won't be able to deliver content that meets their needs. There are two main components to knowing your audience:
Psychographics – This refers to the psychological factors that define your target audience. Simply put, there's a difference between the motivating factors of a mother of school age children and a purchasing manager at a manufacturing plant.
Awareness level – This has to do with how aware your prospects are of how your business meets their needs. Think of it like a spectrum, ranging from those who don't even recognize they have a problem that you can meet to those who have bought from you before.
At Innis Maggiore, our approach to positioning always begins with a thorough understanding of your market. Nearly 50 years of practicing positioning in a disciplined way have given us deep insight into consumer psychology. On top of this, we combine formal primary and secondary research methods with digital tools like social listening and data analytics to better understand your best customers.
---
Lead Conversion/Marketing Funnels
Of course, the point of producing content is ultimately to move people from prospect to lead to buyer to repeat customer. Doing so requires understanding the two above points combined with best marketing practices for moving readers through various touch points.
Your content marketing agency needs to understand how to keep those readers moving. What's the right type of content for a first soft touch? How about a fourth touch? How can you personalize content across target audiences so each sees exactly what they need to move to the next step in the funnel?
In today's world of hypercompetitive messaging, especially online, "write/create it and they will come" simply doesn't cut it. Every piece of content has to be intentional – a step in a broader narrative arc used to tell your brand's story in a compelling way, that helps your prospect become the hero of your story.
Innis Maggiore has helped countless clients create lead converting content funnels like this. The content we develop is always differentiated and always addresses the audience's core pain in a practical, problem-solving way.
---
Digital Marketing
Closely related to the above point, digital marketing entails all of the actions taken to promote and spread your content. This includes search engine optimization, blogging, social media, paid advertising, email marketing, copywriting, podcasting, video production and many other tactics and media types.
The reason for the close connection between content development and digital marketing is that content is created uniquely for different media types. A blog post requires a different approach than a video or podcast script. The type of content developed for a social media post will be unique from that developed for a lead magnet. And so on.
Beginning with the positioning strategy, which will inform the content strategy, Innis Maggiore can help you develop a content plan that makes sense for your specific objectives. We'll get to know your audience, including where they spend time, and pick media types and tactics that best meet them where they are. From there, we'll be able to develop the right types of content that will bring you new leads.
For Content Marketing That Gets Results, Choose Innis Maggiore
Getting your content right, from strategy to development to deployment, is crucial to a positive ROI on marketing spend. But getting the right content requires a range of knowledge and skill sets all working together. Innis Maggiore brings all of those skill sets together under one roof. Contact us today to find out how we can help set your content marketing apart from the competition.
Contact Us