Copywriting
The right copywriting agency can supercharge your marketing efforts.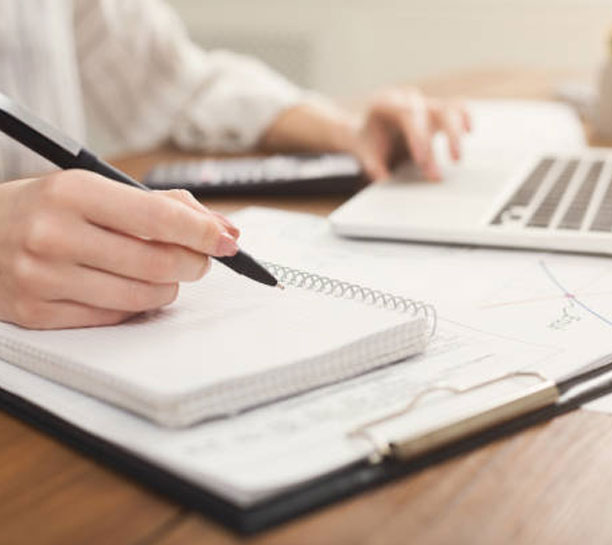 Good copywriting and good positioning have a lot in common: both require an understanding of human psychology and emotion in selling.
The Words That Make or Break Your Business. Getting your positioning strategy right is the key to copywriting that differentiates your brand from the competition.
Good copywriting and good positioning have a lot in common: both require an understanding of human psychology and emotion in selling. Both require differentiated, yet relevant, ideas to grab and hold a prospect's attention.
The two practices also reinforce each other. Good positioning provides strategic direction to the copy, allowing the copywriter to differentiate your copy from that of your competitors. Meanwhile, good copy is fundamentally important to communicate, through a variety of creative expressions, your positioning. Copywriting with a positioning framework strengthens your messaging more than just about anything else.
In keeping with the connection between copywriting and positioning, your copy impacts people's perception of your company. It converts prospects into leads (or turns them off to your company forever). It persuades readers that you are worth doing business with, or not.
Imagine trying to communicate to your audience without words. Ridiculous, right? Now, imagine communicating to them with the wrong words. Words that are weak. Or that sound like everyone else. Or ones that are confusing.
The wrong words hurt your positioning.
Getting them wrong won't just cost you a sale now – that prospect will likely never return, never consider your business again, never tell friends and family about you. Just like treating a customer well can have a long term impact on your business by boosting Customer Lifetime Value, turning one off to your business with the wrong words can eradicate the potential for a long term improvement to Customer Lifetime Value.
So before you decide that just anyone can write the words you use to communicate with your prospects and customers, consider what that writer needs to understand.
Does your copywriting agency actually "get" copywriting?
The words that communicate your messaging don't function in a vacuum; your writer needs a firm grasp of a range of subjects to maximize the impact.
---

Consumer Psychology
Your copywriting agency needs to fully grasp how your prospects and customers think. There are two main components to this:
Psychographics – This refers to the psychological factors that define your target audience. Simply put, there's a difference between the motivating factors of a mother of school age children and a purchasing manager at a manufacturing plant.
Awareness level – This has to do with how aware your prospects are of how your business meets their needs. Think of it like a spectrum, ranging from those who don't even recognize they have a problem that you can meet to those who have bought from you before.


---

User Experience
Based on understanding how your prospects and customers think, your copywriting agency should also know how to lay out content and structure web assets into a funnel that guides a visitor from first contact all the way through to a sale.
This gets into issues like site usability (load time, ease of navigation, etcetera) and information architecture (how content is laid out in a logical progression to drive conversions). When a site visitor has a clear path to get to what they want, they have a better experience with your brand. Which means they are more likely to return. Which translates to more sales now and more sales in the future. While this may seem like more of a technical, backend issue, the copywriter needs to understand the marketing principles behind user experience and write copy in such a way that it flows naturally from stage to stage of consumer experience.


---

Search Engine Marketing
Most copywriting agencies get the idea of writing content in such a way as to be SEO-friendly (i.e., optimized for the search engines so that people can easily find your business by searching for what you do).
But doing so well is challenging: there's a plethora of competition; what works in SEO is constantly in a state of change as search engines get smarter and try to better understand user intent; and correctly applying SEO strategies requires unique, original content, which is increasingly difficult to write. While your copywriter him or herself doesn't need to know all of the technical components that go into proper SEO, being able to write optimized content is crucial, and having access to someone who does understand the technical side to work with the writer is necessary.


---

Differentiation/Branding
Going back to the point about original content, in our hyper competitive world where each person sees thousands of advertising messages per day, copy and content must stand out. And it must make your brand stand out.
A lot rides on those little words – either they'll carry your brand voice consistently, set your company apart from the competition and keep customers excited to come back over and over to engage with your brand, or they won't. Your copywriting agency needs to understand brand positioning: how to make your brand stand for one idea in the mind of the consumer. Positioning done right, through the channel of copywriting (from ads to your website to everything in between), can set you in a category all of your own, where customers don't even consider alternatives. That's a powerful place to be.
Work with a copywriting agency that has a proven track record of propelling clients to success.
At heart, Innis Maggiore is a marketing communications agency.
Our focus on positioning (helping your brand stand for one idea in the mind of your customers) is the ultimate expression of copywriting: simple, clearly-stated messaging that differentiates you from your competitors.
We've done this for a long time – nearly half a century, as a matter of fact. Our messaging has won awards, converted leads and grown businesses. Clients have benefited from our messaging and copywriting work enough that they've often stayed with us, year after year, far longer than the average client-agency relationship in the U.S. If you'd like to get similar results for your business, get in touch today.
Tools, Tactics and Effort
Every Marketing Tool, Tactic and Effort Relies on the Right Words to Get the Message Across

Brand Awareness
Written words tell a story. They connect emotionally, bringing people together across space and time. They carry voice, create personality, convey understanding. In essence, they are how your brand builds relationships with your prospects and customers.

Concepting
Copywriting never begins with words on paper. It's about ideas. Compelling ideas expressed clearly and simply, that excite and inspire readers. Formulating those ideas are a high level, collaborative task, best developed by a team with a variety of roles and backgrounds. This diversity of thought increases the chance of developing truly good ideas – along with the words to clearly express them.

Storytelling
Like concepting above, storytelling is a high level task that requires understanding how to craft narratives in a way that draws readers in. Storytelling is the world's oldest way of passing on information. And it continues to be highly effective in forming relationships with readers, drawing them into your world, helping them identify with your brand and, ultimately, buying from you.

Search Engine Optimization
If you structure your words correctly so that your content addresses your prospects' greatest needs, you'll be able to attract leads automatically as they look for information on search engines. But keep an eye out: some copywriting agencies still use outdated, ineffective SEO methods, like keyword stuffing. Look for an agency that only uses the most up-to-date, ethical approaches to SEO.



Advertising
In advertising, the words you use are directly related to the results you get. Are you building awareness of your brand or do you sound the same as everyone else? Are you driving leads and converting them into customers or are you repelling them? The words you use make a difference.

Content Marketing
The point of content marketing is to demonstrate your expertise through information, thereby positioning your brand as the one who can best address your prospect's pain points. Your choice of words shapes how your audience perceives you and, ultimately, whether or not they will do business with you.



Social Media
Your prospects are spending time on social media, making it an avenue for building relationships with them. But if your content is not initiating the conversations they want to be having, they'll ignore you and move on to someone else who is producing the content they want to engage with.
Lead Generation
Moving a person from cold prospect to warm lead to converted buyer to loyal return customer takes many touches. You shape that relationship, and the value both you and your prospect will get from it, with the words you use. Give your prospects a reason to choose you over your competitors with the right words.

User Experience/Information Architecture
User experience and information architecture is all about creating a pathway from the consumer to his or her desired outcome. From their first moment on your site until they do what you want them to, the words on your website will determine if they follow that path all the way through or drop out somewhere in the middle, never to return.

Customer Retention
Many companies forget to follow up with the customers who buy once from them. This leaves money on the table, as these customers are the cheapest and easiest to convert into ongoing buyers who will grow your average customer lifetime value. But this follow-up action requires, of course, words that work.
What's the Cost to Your Business of Choosing the Wrong Words?
From website content to advertisements and everything in between, getting the words right makes the difference between whether you stand out from the competition or sound like everyone else. For the words that truly differentiate your business, contact us today as your copywriting agency of choice.
Contact Us