Creative strategy consulting with the nation's leading positioning ad agency
Innis Maggiore can pilot your creative direction towards the best marketing strategy.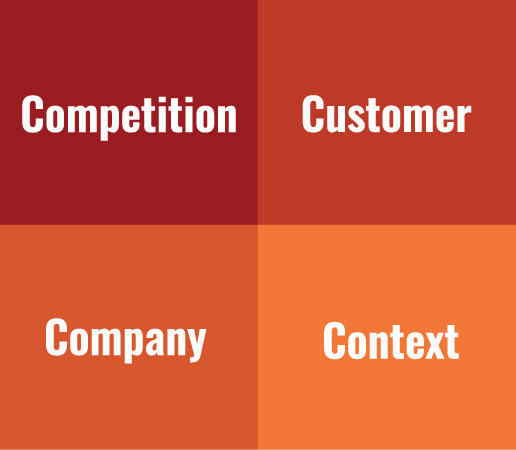 Innis Maggiore will sculpt every inch of your campaign to suit your position and achieve conversion.
The right creative strategy consulting can bring you the expertise to elevate your marketing to the next level. Innis Maggiore has almost 50 years of experience in offering the best creative strategy consulting to businesses of all sizes, across all industries, from foodservice, to manufacturing, to healthcare, to energy, and more.
Creative strategy consulting encompasses many components, each tackling another segment that completes the full frame of your marketing strategy. But establishing a solid creative direction takes knowledge, resources, and skill. Trying to find a creative direction internally is a challenge because you typically lack the voice of the customer. Most failed creative strategies result from wanting to tell prospects what you want them to hear, instead of communicating from the point of view of prospects and what they are seeking.
That's where Innis Maggiore comes in. Marketing is more than just what you do to reach an audience, but how you reach that audience. As a creative strategy consultant, we start with finding your most relevant and differentiated idea, then we dramatize the idea to tug at the heartstrings of your prospect. We call this getting the right idea, then getting the idea right. Our role as a creative strategy consultant is not just to develop a well-positioned creative direction, but to manage and execute that direction into reality.
Good creative strategy consulting wins in the mind
The key to standing out in a sea of competitors is to find that one thing that differentiates you from your competition. This difference, known as your position, is the critical mechanism to mobilize your creative direction in a way that will stir emotion and make you memorable to audiences.
Innis Maggiore is the nation's leading positioning ad agency, meaning we have the right expertise to guide you towards uncovering your position. Once we identify the right idea, we can form a creative strategy to communicate the idea and win mindshare and market share.
Your position pilots your creative direction towards the best marketing strategy. The marketing strategy you take on from here depends entirely on the position. When it comes to creative direction, without a position, there simply is no direction at all. But in working with Innis Maggiore, we can sculpt every inch of your campaign to suit your position and make customer conversions.
A team who understands the value of positioning
Our team has proficiencies to suit wherever your creative direction takes you.
When it comes to building a campaign, there are numerous moving parts to creative strategy in order to make it a force in the marketplace.
Of course, one of the first tactics that may come to mind is graphic design. Crafting the right visuals makes your brand stand out, with eye-catching colors and clean designs. But full-bodied creative direction is more than just visuals. It also involves creating content for these graphics with the perfect copywriting, whether you're making web banner ads, TV commercials, or direct mail packages. Even coordinating these tactics and media placement and production takes the skill of an experienced media and production team to place you in the right spheres for your position. Beyond working in these departments, your creative direction may even beckon you towards a new website design, opening up your campaign to a website development team.
In just the course of a few ideas, your creative direction can move leaps and bounds through different marketing domains with different abilities, and having all of these talents in the same integrated agency ensures your creative dramatization will best position your product, service, or company.
Innis Maggiore has all of these departments under one roof. Not only is our office geographically advantageous in crafting campaigns and troubleshooting, but it also means you have access to all the necessary departments who also understand and utilize the positioning strategy. Surely, it's efficient to have easy access to all aspects of marketing, but it's even more extraordinary to have access to a team who understands the value of positioning and can see your business for that one thing it does best.
A team who understands what distinguishes you from the competition understands the true catalyst of powerful creative strategy consulting. With the principle of positioning comes the power to communicate value to any audience — and that's not an easy resource to replicate.
Develop a powerful creative strategy with the #1 Positioning Ad Agency
Innis Maggiore is the creative strategy consultant who knows how to make you stand out. Discover the power of positioning. Contact us today.
Contact Us