Find the right strategy with an data analytics agency
Grow your business by using a data analytics agency to design the right marketing strategy.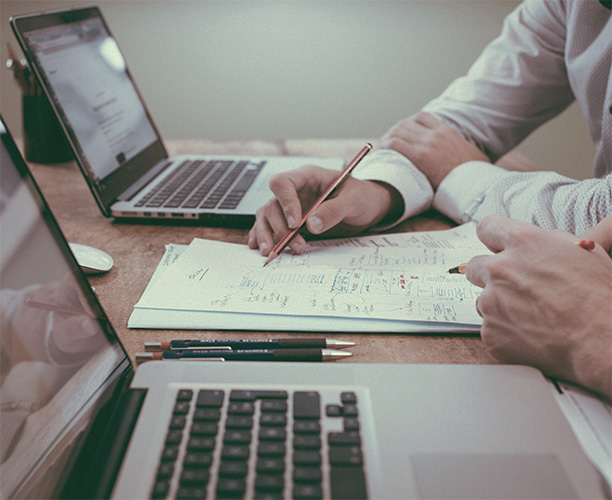 What is analytics design? It's the magic behind every successful marketing campaign. The purpose of analytics design is to bring growth to your business by reaching more potential clients using data analytics in order to design the right marketing strategy. If you want to guarantee that the full story of your company doesn't get lost in translation, you will need the expertise of an data analytics agency.
Analytics design involves using a variety of metrics to evaluate the success of your campaign. This data then becomes a guiding light for current and future campaigns. But wrapping your mind around all the different terms and crafting full-bodied analytics reports that then translate into a powerful campaign is entirely equivalent to learning a foreign language.
Your marketing travel agent
When a data analytics agency uses positioning, the central message is clear.
Whenever you decide to go on a trip, there's countless different decisions to be made, between booking flights, the hotel, and planning excursions. But that's why you can hire a travel agent to organize all of this and select the best sites to see within your budget. A data analytics agency provides a similar service to clients. In a world as vast as the internet, there's a lot of data to collect and analyze, even for trained professionals. That's why whenever Innis Maggiore approaches a new campaign with analytics design, we first start with analyzing, not just metrics, but your brand position.
Positioning signals the essence of what your brand stands for, something that differentiates you from other competitors in your industry and maximizes your fit with your target audience(s). Your position illuminates meaning to your analytics, giving your campaign a guiding trajectory towards the best approach to your overall goal.
Your position tells the consumer who you are as a brand. When you direct your marketing with positioning, you give your target audience a clear reason to buy from you versus the competition. Oftentimes, the story we see when companies lack strong analytics for their brands, is that there is a lack of well-positioned messaging reaching their audiences. They create their own clutter. When an data analytics agency uses positioning, the central message is clear, and not only is the message clear but so is the strategy to bettering the analytics.
The intentionality of a data analytics agency
Using the data of the present, we carve out every aspect of your current web traffic.
How does an data analytics agency like Innis Maggiore approach your marketing campaign? It involves patterns of testing and optimizing your site to draw in more leads and consumer conversations.
With positioning in hand, your data analytics agency will begin strategizing your marketing efforts with a data audit of your brand. Using the data of the present, we carve out every aspect of your current web traffic. At this stage, we can compare available past data to your current standings to grasp a fuller picture of your situation. And, using your position as a compass, we can navigate where you disconnect as well as succeed with your audience. Using the abundance of analytics alongside our devoted team of experts, Innis Maggiore can sculpt a plan for future success using the backbone of trusted analytics design.
Innis Maggiore understands you don't have an infinite budget to waste on trial and error marketing tactics. We use a Test-and-Optimize strategy, which carefully and effectively tweaks your campaign for optimal performance throughout the entirety of the campaign using analytics as test check points. With this systematic approach, we use recognized patterns of growth without wasting precious dollars … and time!
How do your numbers add up?
Let Innis Maggiore do the math for you to find the right strategy. Our data design agency experts are the first step in bringing your marketing results into focus. Contact us today.
Contact Us