A display advertising agency holds the key to brand awareness
Display ads are an impactful and cost-effective advertising mechanism.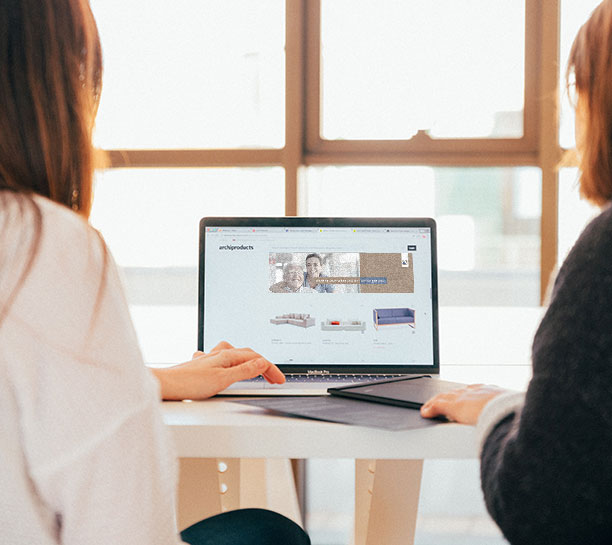 Banner ads can be found draped across the tops of websites, stationed on their sides, or embedded in their content.
A major responsibility of running a business is establishing a brand, and once you have it, it can be challenging to get the word out about it. Display ads mix the power of copy, imagery, and websites all in one, and these helpful brand beacons can make their way onto any platform of your choosing, whether it be website sidebars or interactive pop-ups. Navigating the display ad world though, can be daunting, and that's why partnering with a display advertising agency like Innis Maggiore can be so powerful.
There are multiple benefits running a display ad campaign. Most notably, display ads are well-known for heightening brand awareness. This effect can be particularly helpful if you're just starting to enter the marketplace. They're also very easy to create and the web has unlimited availability when it comes to placing them. This mix of visibility and availability makes them not just an effective advertising mechanism, but one that is incredibly cost-effective.
Though display ads are known for these amazing qualities, maximizing the full potential of them for your business may require the skills of an experienced display ad agency like Innis Maggiore.
Innis Maggiore's process starts with your position
Positioning highlights what sets your brand or company apart from the rest.
When we start advertising campaigns like display ads, Innis Maggiore always begins with the positioning strategy. In a world where it seems many products are just derivatives or copies of others, positioning sets out to win the battle of the minds of your target audience by highlighting what sets you apart from the herd. Your marketing should differentiate you just as much as your product or service differentiates you from your competition. As America's #1 positioning ad agency, display ad agency Innis Maggiore can take your marketing to the next level.
Once we nail your position, we use it to guide the rest of your campaign elements and tactics, starting with your demographics. As with many marketing tactics on the web, display ads are remarkable at tracking and greeting the right demographics whether it's an age group, household income, or other data point. As you come to understand your audience more and more, you can then embark on targeting these demographics for even greater ROIs.
Another crucial step, which can significantly play into targeting, is selecting the right keywords. Keywords can provide even greater targeting than demographics because it's no longer a general selection of an assumed target audience, but a specific buying interest directed by the user. It's critical for a display ad agency to find the perfect keyword mix to maximize traffic to your website and products. This is where platform placement comes into play. Placement involves finding the right spaces on the internet to host your ads like specific articles or complementary products, and one of the helpful guides to determining placement comes from the right keywords.
Catching the viewers' eyes
The world of display advertising is endless when it comes to engaging your audience.
A display ad agency can offer a whole range of media to target your audience, many of which you probably see on a day-to-day basis, including:
Banner ads, hyper-linked images which can be found draped across the tops of websites, stationed on their sides, or embedded in their content
Rich media, which goes beyond just hyperlinks to include interactive elements on a display ad like a form or video component
Video ads, beyond rich media, there's also display advertising that is purely video, which is one of the best long-form brand-telling formats available
Interstitial ads are a particularly eye-catching element as they first show a separate web page, the ad, before granting a viewer access to their desired page
Remarketing ads are an especially effective form of display advertising and they follow the earlier characteristics of trackability by serving personalized ads that follow products or services a viewer has already explored on your website — they are available in any of the above formats
The metrics for success
All of these facets of a display ad campaign can be determined and adjusted by a display ad agency using analytics. In the digital age, mounds of information can be collected from the state of your business before and after your display ad campaign using Google Analytics.
Our media and digital marketing team is highly experienced in monitoring campaigns' effectiveness using a plethora of tracking platforms. As a display ad agency, we are diligent in creating a full data report so you can evaluate how to perfect and bolster your campaign while keeping it a cost-effective strategy for your business. Our goal: optimize to ROI. Your task: let us know how sales are increasing!
Let Innis Maggiore put you on display
Contact us to discuss how we can broaden awareness for your brand.
Contact Us