How an Email Marketing Agency Can Supercharge Your Sales
Email marketing … It seems like a pretty basic process. Write the email, slap a graphic on it, and press send.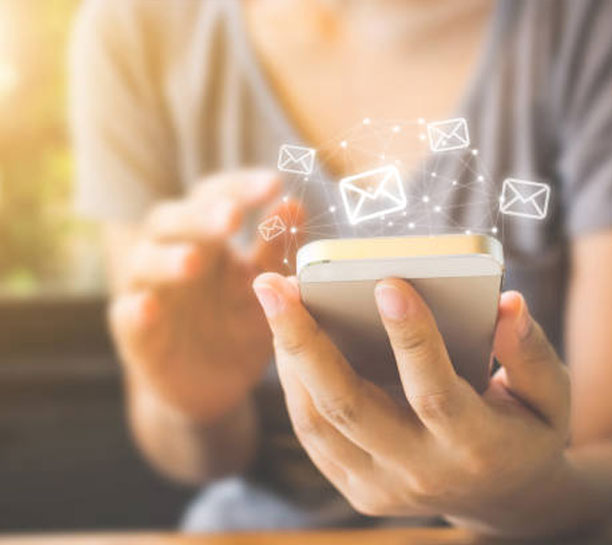 Innis Maggiore has spent 25+ years in the email marketing space and understands the nuances necessary to deploy effective email marketing campaigns.
But consider for a second the possibilities you have at hand today with most email marketing platforms: segmentation, personalization, dynamic content, automation, drip campaigns, sales notifications, and more. Still feeling like it's a basic proposition? If you answer no, this is where an email marketing agency can supercharge your efforts and boost your sales.
Innis Maggiore has spent 25+ years in the email marketing space and understands the nuances necessary to deploy effective email marketing campaigns. Our efforts have been so effective that we decided to name our service: iMail®. Our iMail service is paired with SharpSpring to deliver successful email marketing campaigns for our clients.
So what can an email marketing agency do for you? Innis Maggiore brings marketing automation, social media management, CRM, lead management, lead scoring, personalization, dynamic content, segmentation, drip/trigger workflows, lead capture, sales tracking, key performance reporting, and web analytics to its email marketing service. This combination of technologies means you get a single view of your customers and prospects within your digital ecosystem. Metrics are provided from the campaign level all the way down to an individual contact in your database, and sales team members can be tasked for follow-up, tracked on their conversion rates, and measured on their overall performance. If this sounds like a little bit more than email marketing, it is!
This email marketing agency provides a house of specialists
While email marketing isn't rocket science, it can require a fairly decent list of specialty skills: copywriting, graphic design, HTML coding, search engine optimization (SEO), and list analysis/segmentation.
Innis Maggiore tracks the latest trends and has extensive cross-industry experience to know what works and what doesn't, keeping you from suffering through your own learning curve. We're able to move quickly because of our expertise with email marketing and the above-related technologies. This saves you time and money if you face limited resources, and it means your time-to-market is expedited.
We also provide integration services. If you have multiple digital properties and are seeking to integrate them with your email and social marketing, the connectivity of SharpSpring and the iMail service is wide open. We can connect these various platforms utilizing our skilled web development team who perform this for most every web project we deploy.
If you use email marketing for product promotion, blog distribution, media relations, crisis communications, internal employee relations, or just about any communication you can think of, consider Innis Maggiore a potential partner as your email marketing agency.
But wait, there's more!
We have yet to mention that Innis Maggiore is the nation's leading positioning ad agency.
Beyond our amazing execution of email marketing, we bring positioning strategy to every detail of our clients' marketing and sales communications. Every Innis Maggiore associate is tasked with ensuring the work we touch has positioning at its core. That means each element we craft is going to dramatize your brand difference in the marketplace.
Positioning brings focus to your communications and ensures you aren't performing random acts of marketing. Finding and focusing your organization on your most meaningful and most unique value proposition means each email will resonate with your target audience. It will answer the question: why should a prospect buy from your company versus your competition.
Anyone can write an email, but very few apply the principles of positioning in their communications.
If we haven't convinced you yet of the value of using Innis Maggiore as your email marketing agency, our positioning prowess should. We invite you to learn more about iMail, SharpSpring, positioning, email marketing, and our integrated marketing services by contacting us today.
Contact Us