Event Marketing Agency
Promote Your Difference … Face-to-Face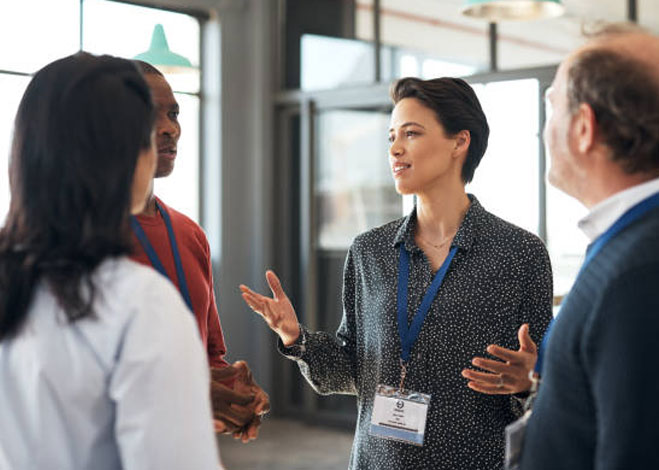 Event marketing is one of the most successful marketing tactics.
Everywhere we look, we see promotional events. Conventions, conferences, and meet-ups — especially post-COVID — are commonplace. From CES (Consumers Electronic Show) and MWC (Mobile World Congress) to regional Reuters events (e.g., Hydrogen North America) or small niche conferences such as NACE (National Association of County Engineers), trade shows, and similar events can have a powerful impact on your bottom line. Event marketing tends to be one of the most successful and most talked about marketing tactics. Its ability to promote the latest news, product launch, and other "big things" is real, and doing it face-to-face with influencers and decision makers is powerful. Given this impact, it's imperative to partner with an experienced event marketing agency who also happens to be the nation's leading positioning ad agency.
At Innis Maggiore, we understand that while other companies might offer products and services similar to yours, there's no substitute for a good experience. Event marketing can provide a fun, informative, and interactive experience to consumers that can help you stand out from the pack while also instigating buzz around your company.
We work closely with our clients to determine your goals and objectives behind potential events, then we formulate the best event and the best strategy to spread the word about said event that aligns with your goals. Hosting an event for the sake of hosting an event typically leads to something passionless, but we can help you participate in and plan events that dramatize your difference in the marketplace, while making "the happening" valuable and entertaining for attendees. A truly differentiated event marketing agency is the only way to ensure you host a truly differentiated experience, whether it's your own event or you're participating in a trade show, conference, or webinar.
Spreading the word is half the work in event marketing
No matter how exciting, engaging, or well planned your promotion may be at an event, it's all for nothing if nobody shows up.
Event marketing requires direct marketing, PR, promotion, or other marketing tactics, so generating buzz around your event is debatably more important than hosting the event itself. While we do work to build hype leading into your event, we also utilize the more streamlined methods, such as direct marketing, paid media, and public relations efforts, both traditional and digital.
As the nation's leading positioning ad agency, we develop your communications around your event based on the position of your company. No two companies are the same, so customized tactics are required for your events that fit your position, your company, and your style. Even if you have a well planned and well thought-out event and you effectively spread the word, if it doesn't align with your customer base, then it's not going to have nearly as big of an impact as it could, and frankly, should. Hence, if half of the work in event marketing is getting the word out about your event, then the other half is planning the right event for your company, your customers, and your position. That's the secret sauce you get from this event marketing agency.
Fitting the right event with your customer base
Innis Maggiore delights in working very closely with its clients, as knowing how you function almost as well as you do helps us in several fields of marketing and advertising.
Knowing your intentions and goals goes a long way in event marketing, but knowing your customer base inside and out, along with other benefits, helps us pair up events and methods so that they blend seamlessly with your company and are inviting to your customers and followers.
We have handled events of all kinds, including grand openings, groundbreaking ceremonies, product launches, anniversary parties, ribbon cuttings, remotes, virtual events, and trade shows. We can build events around the milestones that define your company. Incorporating the customer into celebrations of growth within your company helps to establish you as a progressive and expansive company, but it also encourages customers to interact with your company and see what makes you different. And you can be assured that every event we concept will promote your brand difference.
An event with passion is the key
Customers can see right through disingenuous charades that companies try to prop up.
Trying to artificially build hype around your company through any means can spurn potential clients, but a poorly planned or passionless, meaningless event that requires customers' time, energy, and sometimes money will turn them and their peers off to you entirely. Just like any good product or service, having passion behind your event is a requirement. Know what it is that you want to accomplish, and we will do everything in our power to do it.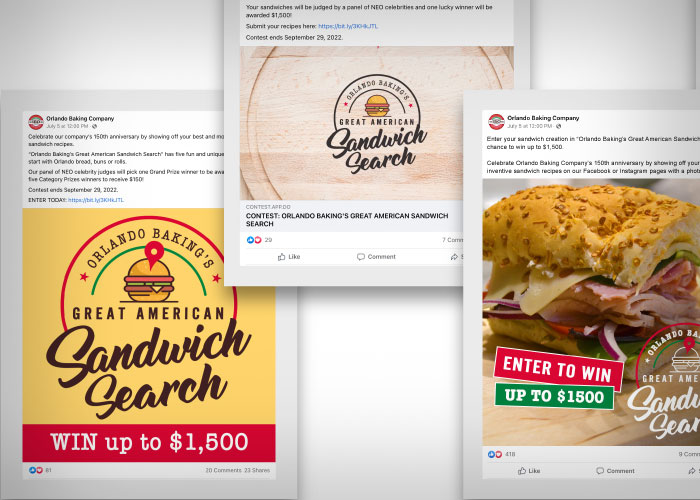 Orlando Baking
One special event is held between two slices of Cleveland's favorite bread
How's this for a family company? John Anthony Orlando earned his first paycheck at age 11 for delivering bread with his father. Today, he's president and CEO of local legacy brand Orlando Baking Co.
Orlando Baking Co., a leading Northeast Ohio bakery that balances Old-World style with New-World innovation, produces more than 250 varieties of fresh and frozen hearth-baked bread, rolls, and specialty items. The fifth-generation family business observed its 150th anniversary in 2022. As part of this celebration, Innis Maggiore created a promotion called "The Great American Sandwich Search," a contest for the most imaginative and tasty recipes, with winners chosen by Cleveland celebrity judges.
233 sandwich recipes were entered in the contest, making the winners selections extremely challenging. The $1,500 grand prize winner was "Oktoberfest Sandwich," which was also selected as the "Best Culturally Inspired Sandwich."
The "Best Sandwich for Sports Fans" category winner was the "Original Hot Italian Sub;" "Best Grilled Cheese with a Twist" was "Egg in a Hole Grilled Cheese Sandwich;" "Best Breakfast Sandwich" was "Breakfast in Bread Sandwich;" and "Best Plant-Based Sandwich" was "Marvelous Mushroom Burger." As you can see from these names, entrants took this contest seriously, and naturally, if the sandwiches are the best in Northeast Ohio, they have to be the best in America.
A select panel of five Northeast Ohio celebrity judges helped determine the category winners, while the Orlando Baking Co. team conducted a taste test at the bakery to determine the grand prize winner.
In addition to conceptualizing and promoting the contest, Innis Maggiore also helped make the Orlando Baking brand a winner. The event garnered several thousand contest page visits, more than 2 million impressions, and nearly 40% new Facebook followers.
In case you want to taste some or all of the Great American Sandwich Search winners, the recipes will be available on Orlando social media channels. Enjoy!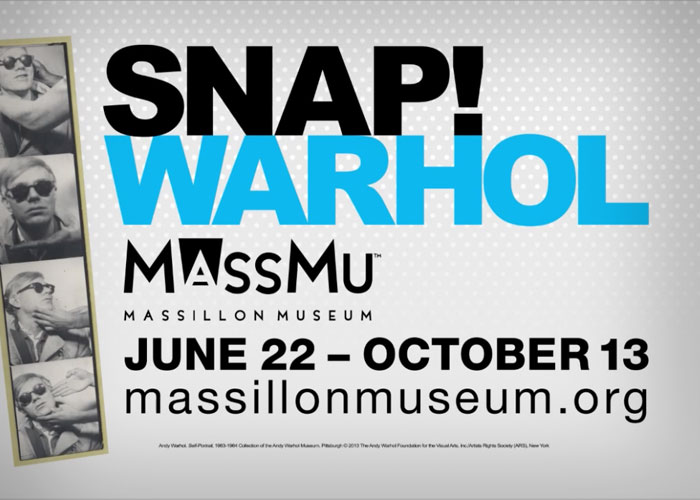 Massillon Museum
What do Andy Warhol and Paul Brown have in common?
Massillon Museum is a small but nice, two-story attraction in the small but nice town best known for high school football. Their operating budget is smaller and less nice, while their marketing budget is more so in both aspects. Several years ago, Innis Maggiore rebranded the museum to deal with their stated challenge that people felt intimidated, thinking that the museum was for the elite and not for the average person. Given that problem, Innis Maggiore recommended a more friendly [brand] moniker, a less formal nickname that's a contraction of the full name: from Massillon Museum … to MassMu, and designed a new visual identity system to be more friendly, inviting, contemporary, and colorful than that associated with the museum.
We then worked together to create a TV campaign that introduced the new brand and repositioned the museum as a more welcoming and accessible destination. The spots conveyed the sentiment that the museum was part of the community and for anyone. This was largely done through a fun, friendly, and fresh style, but also was symbolized by showing actual museum objects (artifacts, sculptures, paintings) outside of the museum setting in places "real" people visit often and feel comfortable. The limited copy ("It's art. It's history. It's Massillon. It's you.") also contributed to the message connecting the viewer, the town, and the museum.
Innis Maggiore and the production company also went beyond what could have been a low-budget approach, creating two spots instead of one, shooting in high definition, and using state-of-the-art visual effects and compositing editors. Objects were shot in the museum and then seamlessly combined with location images and additional effects plus some pretty engaging, upbeat tunes.

Since then, Innis Maggiore has collaborated with MassMu to publicize major exhibitions and create permanent ones. We worked with the museum to support exhibits devoted to Andy Warhol as well as an environmentally themed photography show featuring Ansel Adams called "Fragile Waters."
The agency has designed and marketed a museum-within-a-museum celebrating local football coach hero Paul Brown, creating the award-winning installation itself, along with an award-winning dedicated website, plus digital and social media marketing and a programmatic TV spot. The following year, Innis Maggiore designed a permanent section of the museum that salutes Massillon-area innovators. Next is an all-new museum website and downtown wayfaring signage.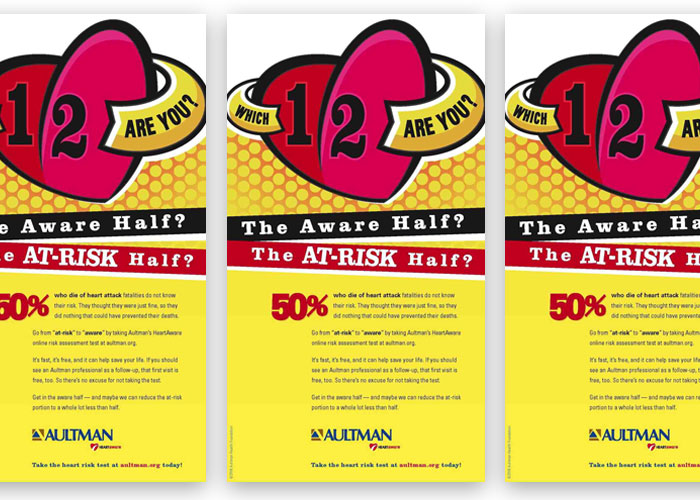 Aultman Hospital
Using online technology to save lives
Aultman dedicates itself to leading our community to improved health. One example was what started as an internal campaign and subsequently became an initiative for the general public. A program called Aultman HeartAware used an interactive web-based risk assessment and patient referral system that is tightly coupled with Aultman's clinical process. People were encouraged to visit Aultman's website and take the free risk assessment. For those who met certain levels of risk, an offer was made to schedule a free in-person assessment with a clinician.
The first phase of the campaign was an internal one to Aultman's employees (including physicians, nurses, and other staff). Posters, stickers, signage, email, and a contest promotion were used to drive employees to take the assessment. It was a great way to gauge the heart health of employees and help those who may not have known their risk to develop heart disease. The provider of the online application advised Aultman that an internal campaign would generate about an 11% response rate from employees. Within several weeks, 22% of Aultman's employees had completed the assessment and a few were even spared from serious heart problems down the road.
We worked with the client to execute a second phase, developing a comprehensive complement of marketing materials (including newspaper, radio, outdoor, online ads) to make the general public HeartAware.
Of the 4,401 completed assessments, 1,712 were determined to be at risk — nearly 10% of whom provided their name or email for the next step. The most rewarding statistic was the evaluation that at least one life was saved through this process. Additional programs were devoted to sleep apnea, joint pain, and breast cancer awareness. For Breast Cancer Awareness Month, Innis Maggiore added an inducement of a free pink smoothie at a local retailer, which was redeemed by nearly half of the respondents.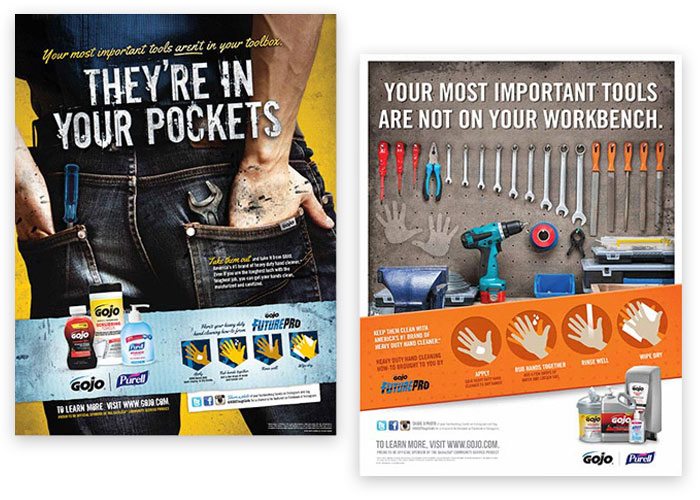 GOJO
Reaching the next generation of auto mechanics
The Tough Soils division of Akron's GOJO corporation wanted to identify a way to reach the next generation of workers who will use their hand cleaning and hand hygiene products. This includes students in vocations such as mechanics, construction, manufacturing, etc. But it also pertains to those pursuing a high level of technical education, with specialized branches like robotics, computer networking, environmental technology, and the like.
Innis Maggiore recommended the company become a sponsor of an organization called SkillsUSA and participate in its annual National Leadership and Skills Conference (NLSC), a showcase of career and technical education students. More than 16,000 people — including students, teachers, and business partners — participate in the annual weeklong event. GOJO has been an enthusiastic supporter of SkillsUSA for several years, with the first three escalating the company's involvement and investment.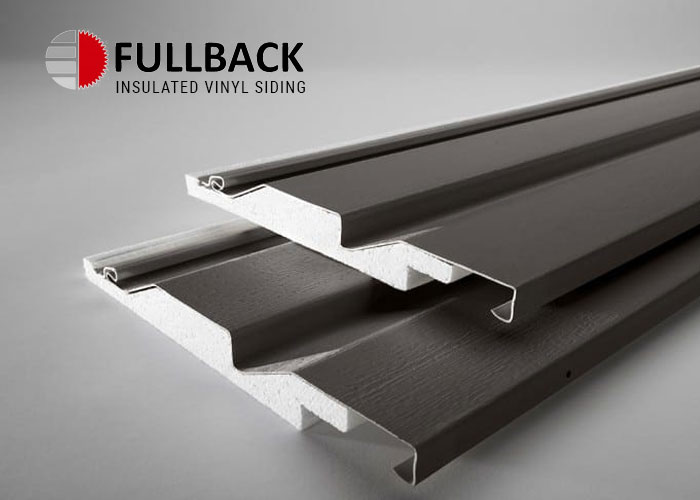 Fullback Insulated Vinyl Siding
The right emphasis changes everything
This is a perfect example of how thought-leadership helped an ingredient manufacturer transition from small-time guerilla to a category and brand leader in record time.
Progressive Foam was selling an underlayment formed to go behind vinyl siding to fill in the gap between the siding and the exterior wall. They wanted a cheap lead generation program to jumpstart disinterested remodeler dealers.
Innis Maggiore recommended a broader view. We showed Progressive Foam how to create a whole new category of energy-efficient siding, attach a relevant brand name to it, and make it and the new category the hottest thing to hit siding since aluminum.

We then turned rebranding into an event with a pair of symbolic means to demonstrate why a full back can't be beat. One was to create a sample display meant to be tested with a baseball bat to show the strength and resilience added with the foam insulation, which became more of an event when distributors were invited to test it out themselves at trade shows. A second concept used a video demo of a real pickup truck driving over the siding and causing no damage whatsoever — a tribute to the kind of extreme product demonstrations associated with the best infomercials.
The new category of energy-efficient siding, aptly dubbed "Insulated Siding" became a legitimate segment (expected to reach 25% of the total market over its first 8 years). Fullback (the name we gave to Progressive Foam's breakthrough foam-backed ingredient) also became the leading brand of foam used in the market today.
The client knew that thought leadership and our communications partnership paid off when their sales more than tripled (necessitating new manufacturing capacity) and once agreements were secured with partners like CertainTeed, Owens Corning, and Alcoa (who dropped Dow to sign on).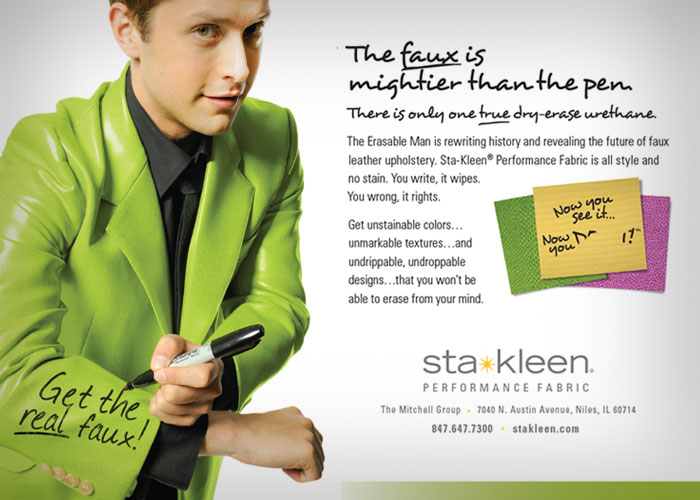 Sta-Kleen™ Performance Fabric
An Erasable Man put the "show" back into "trade show"
The Mitchell Group is a premier source for unique faux leathers and other vinyl fabrics for the hospitality, healthcare, and office markets. It developed a technology breakthrough that addresses what may well be the biggest problem relating to upholstery for those uses. It's best appreciated by thinking of your own favorite sofa. Then imagine it being used by hundreds or thousands of people every day, with every size and shape of person plopping down on your cherished sofa. All of those pieces of furniture, all of those people, all of that dreaded maintenance. Stains, marks, drips, drops. Food, drink, pen, Sharpie®. Day after day after month after year. Then imagine a new type of faux leather that wipes clean with a dry cloth. That is Sta-Kleen™ Performance Fabric and that became "the future of faux."
Innis Maggiore developed the brand position, calling it "the industry's first true dry-erase urethane upholstery," and then developed the big idea with a brand icon. In this business, trade shows are everything. Trade shows are also live. So Innis Maggiore thought: Why not create a walking, talking, selling advertisement for Sta-Kleen? And why not add the perfect twist that just happened to play off of the fashion sense of buyers and designers and the media? The Erasable Man™ was born! A real, live, flesh-and-blood selling machine, walking the show and doing demonstrations while wearing a sports jacket made from — what else — Sta-Kleen Performance Fabric!
A teaser trade ad, DM, collateral, POS hang tags, and online video heightened the mystery about The Man and the fabric with the tagline, "Now you see it … NOW you don't!™ The show program revealed this super-contract superhero for the first time, informing prospects they could write ON The Erasable Man and that he would then make any stain disappear — right before their very eyes. You meet him, you write on him, and you erase it, with the salesman wearing the product that just happens to be the demonstration "hook." All materials featured the dynamite combination of not one, but two icons we introduced. The Erasable Man himself and his Sharpie Permanent Marker, the perfect symbol of the toughest real-world stain situation.
Innis Maggiore conceptualized The Erasable Man symbol. The agency also scouted and chose the perfect talent, who had been recently featured as the Academy Awards® own Oscar.com red carpet host. His aggressive schedule of appearances at two key hospitality and contract industry trade shows fortified the sales efforts of key distributors, garnered prominent web display on distributors' sites, and gained significant orders for large installations in the healthcare and hospitality markets.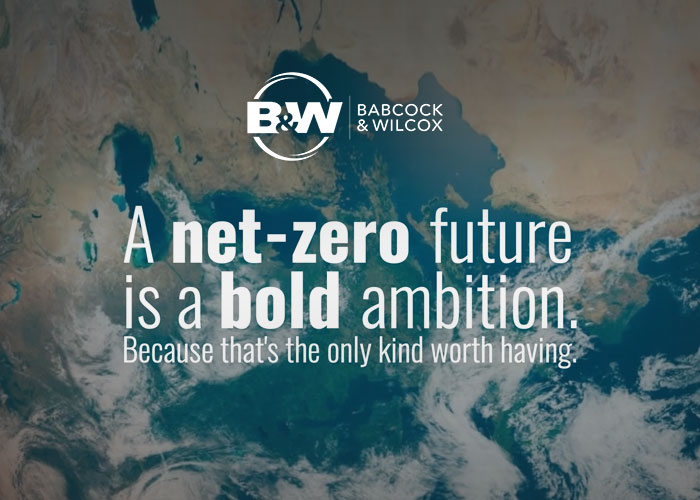 Babcock & Wilcox
The energy to handle the details
Babcock & Wilcox is a clean energy technology innovator that started by introducing the first safe boiler. For over 150 years since then, B&W has continued to seek "a better way" to help companies produce cleaner energy. With more than 17,000 technology patents, including over 93 for carbon capture, B&W has repositioned the brand as one dedicated to "CO2llaborate" to decarbonize, working with university partners to create decarbonization technologies toward the goal of a net-zero future. B&W's proven decarbonization technologies can capture carbon precombustion, post-combustion, and even insitu.
As part of their efforts to reach an international audience to talk about Babcock & Wilcox's advances, Innis Maggiore supports them by handling all or the majority of the communications with trade show organizers and show management for events taking place in areas such as Abu Dhabi, Egypt, Netherlands, Denmark, Australia, Philippines, Vietnam, and more.
This process includes negotiations for an exhibition booth, speaking role, and/or sponsorship based on a budget provided by the client. We also utilize resources such as the SharpSpring CRM platform and the Basecamp project management/collaboration software.

Once we receive approval and budget from B&W for a show, we reach out to the show contacts to begin negotiations on the factors cited above, as well as in-show marketing and post-show marketing.
Innis Maggiore systematically obtains, negotiates, and secures the following, all or most of which have deadlines associated with them, which we also manage:
agreement, sponsorship package, and contract from show management, that we review and provide to the client for approval/signature
submission of completed document to show management
ensure that the client executes deposit/payment
exhibition booth location, booth schematic, and inclusions
speaking role, abstract submission, topic selection, and approval by show management
bio and photo of speaker, and presentation

We also have an ongoing learning process that results from each event, utilizing SharpSpring to collect leads on iPads at the show and to conduct an employee feedback survey afterwards. This allows B&W to follow up on leads and track the sales process, while the feedback and survey results assist in the planning and recommendations for the following year.
Midwest
How to leave the competition in the dust
Midwest is a positionist's dream. As America's #1 Positioning Ad Agency, Innis Maggiore can appreciate their disciplined devotion to doing one thing and doing it better than anyone else — yet not being limited by that singularity.
They live for dust control.
Midwest invented formulations and applications to control dust in a wide array of situations to protect health and safety, stabilize driving and landing surfaces, and make it easier to reach remote locations through hard-to-navigate means of access.

Talk about specializing! Midwest is an industry expert in chemistries that control dust and stabilize soil, having pioneered the category nearly 50 years ago. They do so for roads, runways, rail, mines, and industrial facilities, but the range of industries served is staggering — from iron and steel mills to precast concrete; from solar and wind farms to vineyards and agriculture; from oil and gas facilities to wetlands; from out-of-the-way runways to even more out-of-the-way indigenous village and community roads; and more.
How can we reach Midwest's various targets in meaningful and relevant ways in order to generate leads? As you can imagine, a government purchasing agent for a municipality isn't interested in how Midwest strengthens and protects gravel runways, while a winemaker only wants to know how to keep invasive dust from ruining the crops.
Fortunately, we're not afraid to roll around in the "dust" of an industry to learn about and build the tools that clients need to achieve success. We started by stabilizing the brand position throughout the organization and amongst all markets, followed by an internal team activation campaign — an event unto itself — featuring kits that dramatized the shared journey with materials and premiums having an Indiana Jones vibe called "Roadway to Adventure." The kit included a treasure map that took each team member through the positioning and implementation process in a fun and engaging manner; a passport to be stamped when each milestone was reached; a leather journal to make notes and track progress; and more.
External marketing efforts included an optimization of Google Ads and organic search; a new market launch based around a market-specific microsite, collateral, print ads, case studies, and an interview and feature article in the industry's leading publication.
Innis Maggiore collaborated with Midwest to create a huge website that's actually a collection of the market-specific sites, along with ongoing content marketing, CRM, email and social marketing, and marketing automation to engineer the path from ad campaigns to lead management.
In-person events have also returned, playing an integral role in Midwest's market-specific strategy in the U.S. and Canada. One such example included trade show preparation, print, collateral, and a trade booth display featuring design and messaging tailored for their unpaved roads market. Hard as it is to believe, most roads here and to the north are still unpaved, which creates serious dust issues and unsafe, unstable surfaces. That's what Midwest exists to solve and their trade show participation exists to sell.
Plan a memorable event with meaning
If you're ready to give customers an experience they won't forget, reach out to Innis Maggiore, an event marketing agency who can help you create a differentiated experience.
Contact Us