The Benefit of a Media Buying Agency
The impact of media planning and media buying on marketing.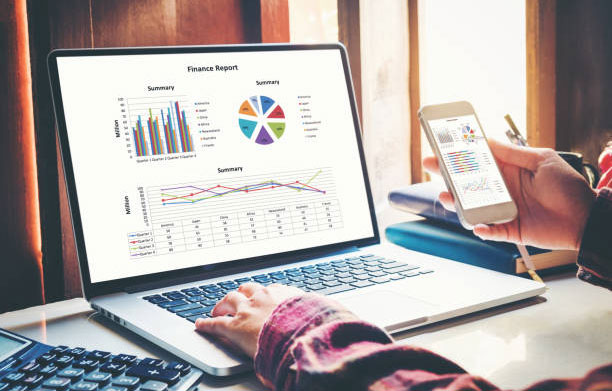 A major step of getting your message to the correct customer is buying the right media.
Have you ever thought about the concept of "marketing?" Truly, sat down and figured out what it takes to market a product, service, or company? We have, and that's led to a lot of psychiatrist visits! Seriously, though, consider some of the major steps of getting the right message to the right audience to create a customer. As a media buying agency who lives in a world of a gazillion media options, we like to keep things simple, so we drew it up like this:
The Marketing Function: Differentiate —> Dramatize —> Develop —> Distribute
We're the nation's #1 positioning ad agency, so differentiation is part of our DNA. Then, dramatizing that position is also second nature. It's taking your position and turning it into the emotionally rich creative to get the idea into the mind of your prospects. Then we have to develop that drama into various assets — websites, brochures, digital ads, print ads, radio, television, news releases, etc. The last one — distribute, meaning to "get the message out!" — is so often overlooked. Or frankly, left as an afterthought. As a media buying agency, that sets our hair on fire!
The forgotten "D" (Distribute)
Imagine if some of the greatest marketing campaigns we've come to know and love had a mediocre media strategy?
Where would the Aflac duck be? Or Red Bull with its guerilla marketing? Or even Starbucks, who didn't advertise at all for its first thirty years of existence? Did you know Starbucks built its brand on public relations?!? True.
Let's use the Aflac duck as an example … What if the media strategy for it was to execute only on billboards? Guaranteed flop. Why? Because we had to get to know "the duck." His personality. His quack. His mannerisms. His story. The creative team who developed all that would have been furious if the media buying agency had suggested billboards at first. But now, when you see an Aflac duck on a billboard, you can relate. You know his story and the brand he represents. Had the billboard come first, with no TV (or radio) at all, it would have zero value.
Media buying, an essential part of marketing, is both art and science. The art (of choosing media) is in expressing the brand through the right media to make the right impression to create long-lasting brand value. The science is in buying the media — knowing each media so well that you know when the buy is great or the buy stinks. Will it target the right audience? Does it have the best cost per impression? What's the right cost-per-click? What does a conversion represent? Is it trackable?
There's a lot that goes into this final "D" (distribute) because each media strategy involves a customized media mix based on the resources set aside for each campaign. You're probably reading this because you have come to the same realization. If you're seeking a truly top-notch media buying agency, contact Innis Maggiore to discuss how we might come alongside your team to ensure this final "D" is executed with as much thought and skill as the others.
How Media Buying with Innis Maggiore works
There are multiple steps in developing an effective media strategy. This is the path we typically take:
Get to Know You:
We start with our Appreciative Discovery® (AD) process. While the primary goal of the AD is to find your position, our team has to validate that position by ensuring it can be dramatized in the marketplace with sufficient means to reach your target audiences. In other words, based on who we're targeting and what message we want to distribute, are there sufficient media options to successfully achieve your goals based on your available resources (time and money).
---
Find Your Audience:
When we go about developing the media strategy, we dive deep into your market and begin to develop market segmentation. This can start in a variety of ways: you can define your audience to us, we can do primary/secondary research, or we can sample your customer database. From there, we can jump off into a variety of platforms that help us determine where we can best reach your target audiences.
---
Plan:
This is when we put our heads down and start producing those massive spreadsheets showing what media, timing, dayparts, ad sizes, ad types, spend, impressions, clicks, conversions, etc. We probably will get into some negotiation at this point with some of the media, and do a bunch of calculations for all the other media that are managed on a platform. This gets into the deep science of it. Then we come up for air and share it with you, walking you through it step-by-step. If we get this part right, then the rest is a matter of execution.
---
Execute:
As we move into the distribution of your brand message, we have a team of media specialists who are tasked with executing the media plan. From coordinating the creative assets required, to reserving media space, sending out insertion orders, and setting up digital campaigns, our media specialists are working daily on your plan to make sure it's executed without a hitch. And when things need changed, optimized, or toggled up/down, we have the responsiveness to turn on a dime.
What media do we buy?
The list of media we buy is almost endless.
While it used to be mainly TV, radio, outdoor, and print, the last three decades have created the MADtech 10,000 (the top marketing and advertising technologies and platforms) and those are only the top 10,000! To give you a taste of what we include in a lot of media plans, here's a short list:

● Paid Search, Google Ads, Bing Ads, etc.
● Social, Paid Ads and Organic Posting
● Programmatic, CTV, Audio Ads, Native, Display, Video, DOOH, and Retargeting
● Influencer Marketing/Endorsements
● Pop-up/Promotions
● Search Engine Optimization (SEO)
● Public/Media Relations
● Broadcast (Linear TV, Radio, XM, etc.)
● Print (Newspaper, Trade, etc.)
● Trade Show and Event Marketing
● Buzz/Guerrilla Marketing

Hiring a media strategy agency can bring great benefits to your organization, including:
---
Expertise and Experience:
A media buying agency offers a wealth of expertise and experience. We have the skills and knowledge needed to develop effective media campaigns that can help you achieve your marketing objectives and business goals. Audience Insights: One of the greatest benefits to hiring an agency is that we can act as the voice of the customer. A media strategy agency can provide valuable insights into your target audiences, including their media consumption habits, preferences, and behaviors.
---
Cost Savings:
By working with a media buying agency, you can often benefit from our relationships with media outlets and our negotiating power to secure more favorable rates for ad placements.
---
Time Savings:
If we haven't made it clear yet, developing and executing a successful media strategy is complex. By hiring a media buying agency, you can free up your time to focus on other critical aspects of your business while leaving the media planning and buying to the experts.
---
Measurable Results:
Innis Maggiore can help you set clear goals and key performance indicators (KPIs) for your media campaigns, and then measure and analyze the results to continuously improve your future campaigns. This can help ensure that your marketing budget is being spent effectively and generating a positive return on investment (ROI).
If you're at the point of engaging a media buying agency, we hope you'll consider Innis Maggiore.
Contact us today to discover the benefits of working with one of the best in the business.
Contact Us