The art of media negotiation
Media proliferation has only increased the role of media negotiation.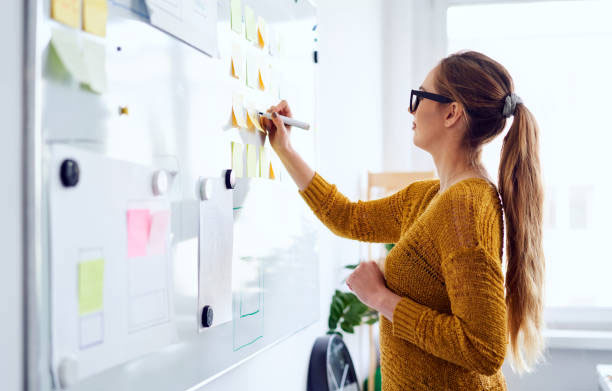 Media negotiators must possess strong strategy, technical, and communication skills to leverage media in their client's favor.
Many may erroneously believe that buying ad space, whether traditional like print/radio/TV or through digital media platforms, is as easy as purchasing items online or in store. You merely select where and when you want to place an ad, add it to your shopping cart, and buy it. However, expert media planners do much more than place insertion orders. They must possess strong strategy, technical, and communication skills to leverage media buying and negotiation in their client's favor.
As of the early half of the 2020s, the total number of media and marketing platforms in the digital arena is over 11,000. From paid search to Connected TV, native to audio advertising, and more traditional media like print and linear TV, a media planner's life is in constant education mode. A media negotiation agency like Innis Maggiore requires a room full of specialists to ensure its clients' messages are distributed in the most effective ways and at the best price.
First things first: strategy
Before media buying and negotiation for any client, we start with positioning strategy.
When you sit down with us, we identify your position first. Otherwise, any marketing, regardless of medium, is handicapped. A strongly relevant and differentiated idea is the key to successful marketing, followed by both differentiated creative and media strategy.
As the nation's leading positioning ad agency, we start with your positioning strategy before we start media buying and negotiation. The most crucial positioning principle asserts you can only stand for one idea in the mind of the prospect. With positioning, your messaging relies on one idea with 100% focus on your difference.
Positioning guides strategy with a narrower focus that earns more effective results. Using a singular idea, we form a creative and media strategy that targets the right audiences with heightened clarity and the competitive edge you need to achieve results.
Now the negotiations can begin
With your position and marketing assets in hand, our expert media buying and negotiation begins long before discussions with the media.
Agencies like Innis Maggiore prepare meticulously when researching media options.
With over 11,000 options, the choices might intimidate most marketers. But Innis Maggiore's media specialists understand how to translate the positioning and creative strategy into a strong media strategy. We don't pull out all the media tools, we pull out the right ones that will be the best fit for the campaign's goals and objectives.
Once the media options are narrowed, we go to work negotiating in the traditional space and in doing private buys in the digital space. This involves meeting with media, determining available options and space, and negotiating the best deals possible. Skilled media buyers understand that while there are rates, there's always room for negotiation.
While research plays an important role in understanding the playing field, a media buyer's pre-existing relationships with vendors are the golden ticket to successful negotiations. When those handling media buying and negotiation know who they're working with, they have an innate understanding of media vendors' true value.
Likewise, if media vendors have worked with the media buyer on past campaigns, they know they're a reliable repeat customer and are more willing to negotiate rates. Together, the vendor and buyer enter the process trusting the best outcomes will be reached for both sides.
With a negotiated plan, it's time to execute
Like media negotiation, media buying is best executed by those who are skilled in the practice.
Buying is much more than telling the media "it's a go." In fact, media buying sometimes involves further negotiations, careful timing, and details to make sure the execution of the campaign goes as expected.
If you're seeking a media buying agency, give us a call. We have an entire team dedicated to making sure your message hits the right audience at the right time.
Don't just work with button pushers.
Innis Maggiore has the media negotiation and buying skills that will make a difference in your marketing efforts.
Contact Us