The Role of a Media Planning Agency: Getting the Idea Right
Once you have the right idea, you still have to get the idea right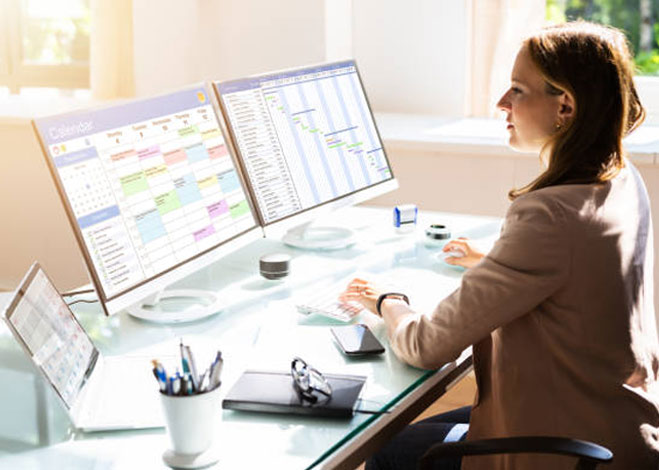 Once you have the right idea, you still have to get the idea right
At Innis Maggiore, the nation's leading positioning ad agency, we preach that you first have to get the right idea (your position). But even if you have the best differentiating idea in the world, if your execution falls short, you won't achieve your marketing and business goals. It's why we bring our media team into all the positioning strategy sessions. If they don't know what idea is in play, they'll be handicapped trying to plan the media that are designed to provide as much differentiation as the positioning idea itself. That's what makes for a good media planning agency.
If you haven't worked with a media planning agency before or are struggling with your current media planning agency, the whole concept of media can be daunting. As of last count (2023), there are over 11,000 digital media platforms (Marketing Technology or MarTech for short). This is on top of the traditional media that was already in play which has also seen tremendous amounts of innovation. Outdoor is no longer just a billboard, it can be a digital screen on pretty much any surface (gas pumps, rolling billboards, floor graphics, building graphics, and more). Understanding that your uniquely differentiated message must be told in a way that effectively communicates your position means that the planning of your media must also be unique.
Imagine if Aflac had started advertising using only billboards. We wouldn't know the personality and shenanigans of the duck and why America is so ingratiated to him. With years of only TV and other longer-form media, now a billboard works. The creative must marry with the media, or a great positioning idea and its great creative may fall flat. That's what a great media planning agency can do for you. Now you might ask, what would it look like working with Innis Maggiore's media planning team?
What are the ingredients to a good media plan?
Innis Maggiore pays attention to five key components when it comes to media planning.
Objectives
Before deciding how to execute the plan, you need to know why you're doing it in the first place. To a media planning agency, your objectives lie at the center. Are you looking to generate awareness, leads, web traffic, or social media engagement? How often is your target audience engaging in content that defines your campaign?
When you work with Innis Maggiore as your media planning agency, we listen and gather your marketing objectives, and using our expertise, help you craft the Key Performance Indicators (KPIs) and success metrics for your campaign.
---
Target audience
The next ingredient in media planning is pinpointing your target audience. One of our main goals as your media planning agency is to ensure you reach the ideal audience who will bring the highest engagement to your brand. We include influencers as well because many times, an influencer can be the final confirmation a prospect needs to transact business with you.
Finding a target audience can be critical. Your audience has the power to determine the tactical means for executing your strategy. Once you narrow down any of the psychographic, geographic, demographic, or firmographic attributes of your audience, the media almost selects itself.
---
Media toolbox
The meat of media planning lies in the media format. If your media planning agency is limited in its offering, then you'll be limited in how you'll distribute your message. As noted above, we marry your position and creative to the media because sometimes, your brand story can't be told in all forms of media, at least at the start (e.g., Aflac). As your media planning agency, we master competencies in traditional and emerging tactics to offer the most effective strategy. Our toolbox brings the power of a full-service agency, opening your door to broad-based, brand-building advertising like radio, outdoor, print, and TV alongside transactional tactics like paid search, programmatic, and retargeting that allow you to reach even further heights.
---
Testing and optimizing
No one media is the holy grail. The media mix we develop will be loaded with ways to measure success. KPIs and business goals are used by our media planning team to measure the success of each campaign, and our relationship with you is part of that. Your team will see success (or failure) most directly, either by the number and quality of leads you receive and/or the amount of new business you're transacting. At Innis Maggiore, we regularly measure KPIs to make sure the campaign is working to achieve your business goals. Keeping our lines of communication open with you is critical because if we find areas for improvement, we optimize the campaign to bring down your cost of acquisition (COA) and bring up your return on marketing investment (ROMI).
---
Our not-so-secret sauce: positioning
This media planning agency adds a not-so-secret ingredient when it comes to media planning. As America's #1 positioning ad agency, it's at the heart of everything we do. Before we even establish campaign optics, we always establish your position — that one thing that differentiates you from the competition.
Try a full-service media planning agency.
With 100% focus on a well-defined message, your creative and subsequent message distribution is not one-size-fits-all but is customized to highlight where your brand stands out from the rest. Baking positioning into every campaign, as your media planning agency, we not only reach your specific goals for the campaign but succeed in spreading effective brand awareness to the mind of your prospects. While we know your brand will be differentiated, we believe your creative and your media mix should be as well. As famed advertiser Marshall McLuhan once said, "the medium is the message." When it comes to finding the right media planning agency, Innis Maggiore's positioning-packed recipe delivers results. Contact us today to put our effective media planning recipe to the test.
Contact Us