On-Pack Promotions Agency
Stand Out at the Absolute Moment the Buying Decision is Being Made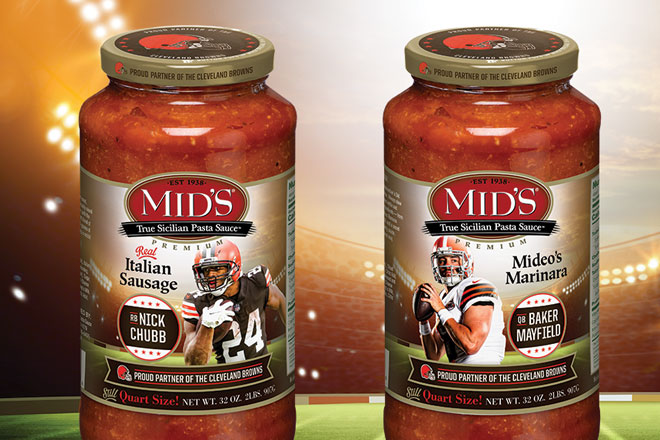 On-pack promotions can be picked up, examined at length, and evaluated in the moment.
Much of what marketers do on behalf of their brands happens either prior to the actual decision point or as a follow-up to it. As a leading on-pack promotions agency, Innis Maggiore can appreciate those few moments and those few tactics that happen at just the right time.
Point-of-sale signage, displays, product packaging, salespeople, and some geofenced actions are about it when it comes to influencing the choice when the choice is to be made.
Packaging represents the most important, as POS and displays aren't always possible; salespeople often aren't around or don't play a role; and geofencing isn't always going to be noted at the time necessary. It's also the most tangible manifestation of your product and brand. It can be picked up, examined at length, and evaluated in the moment. It's the billboard and the ad and all the content and marketing rolled into one thing — the one thing that will gain attention, spark interest, entice and persuade, and close the deal. Or not.
As an on-pack promotions agency – one of the many marketing specialties of Innis Maggiore –we take this potential to a whole new level. The most important factor in executing an on-pack promo is simplicity, and this applies to all aspects of the program. It's best to have a great offer … that's delivered with clear and arresting design … and that is redeemed with easily understood and easily accomplished mechanics. We also recommend that any on-pack promo be properly promoted outside of the store, so consumers can recognize and know what they see when they see it at retail, as well as to take full advantage of the potential of the sales promotion and its on-pack visibility.
On-pack is always "ON"
On-package promotions never tire, never rest, and never stop selling.
Proximity and timeliness are only two of the strengths provided by on-pack promotions. Consumer research indicates that on-pack promos make products more attractive to the shopper, often include rewards that increase loyalty to a brand, and sometimes incorporate gifts-with-purchase that can win new trial. Still one of the most widely used forms of sales promotion, on-packs stand out on the shelf, solving one of the first challenges at the store level — getting the consumer's attention.
Here is a sampling of some of the more exciting and effective ways an on-pack promotions agency can help your brand:
Cash is king, an enduring motivator for shoppers. IRCs (instant redeemable coupons) remain a strong way to clinch the sales at the point-of-sale.
Movie or TV show tie-ins bring fun to a packaging design, upping its excitement quotient while pleasing fans who can turn your product package into a collectible. Innis Maggiore created this sort of collectible draw with two years of limited-edition pasta sauce jars in a co-pro with our area's NFL team (see more below). Tie-ins with popular properties can elevate your brand's perception while expanding merchandising opportunities.
On-package games or sweepstakes can also spark the sales decision and push greater frequency (to play more). Cadbury used an on-pack match-and-win sales promotion as a means to give away tickets to UK football club games (or soccer matches for us Yanks).
3D-printed packaging components and small-quantity digital printing have opened up the possibilities for creativity and shopper-grabability. This allows for a related trend of personalization that's taking over the world of big brand CPG marketing. Probably the most high-profile example of this was when Coke allowed the consumer to create their own label AND pick up a bottle with their name on it, the perfect way for a true emotional connection with such an iconic brand. Yes, and what a keepsake, becoming a constant reminder of how you and Coke go together so well.
Coke also targeted a specific and attractive demographic audience when appealing to young music fans who scanned on-pack QR codes on specially-marked packages for their chance to win concert gift cards, music subscriptions, and tickets to the hottest UK music festivals.
Augmented reality has become an increasingly exciting tool on packaging (and POS) for on-pack promotional purposes. Heinz used Blippar to turn their bottles into a recipe book that drove shoppers to Facebook to access more. Absolut Vodka used visual recognition technology that recognized an invisible watermark which opened a microsite containing 1,000 cocktail recipes.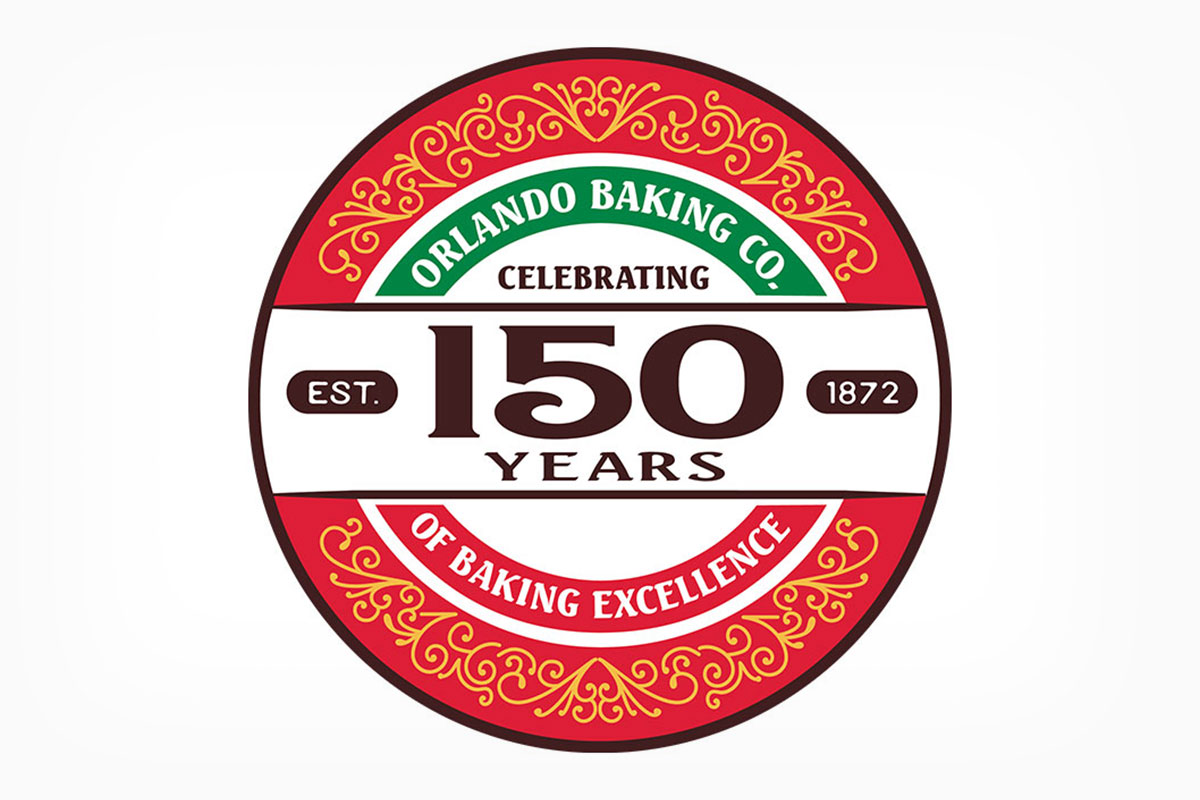 Orlando Baking
Celebrating a major milestone with Cleveland's favorite bread
How's this for a family company? John Anthony Orlando earned his first paycheck at age 11 for delivering bread with his father. Today, he's president and CEO of local legacy brand Orlando Baking Co.
Orlando Baking, a leading Northeast Ohio bakery that balances Old-World style with New-World innovation, produces more than 250 varieties of fresh and frozen hearth-baked bread, rolls, and specialty items. The fifth-generation family business observed its 150th anniversary in 2022. The one element that marked this milestone with the most visibility was a special 150th anniversary logo designed by Innis Maggiore. This on-pack celebratory promotion was incorporated into all of the company's SKUs, sporting a style that complemented, but did not mimic, the recognizable look of the company's logo and existing packaging design.
Additionally, and as offshoots of the on-pack promotion, Innis Maggiore helped Orlando Baking with a recipe contest called "The Great American Sandwich Search," a feature article in Cleveland magazine, and an anniversary's worth of social media. These are the types of sales-generating ideas an on-pack promotions agency can offer.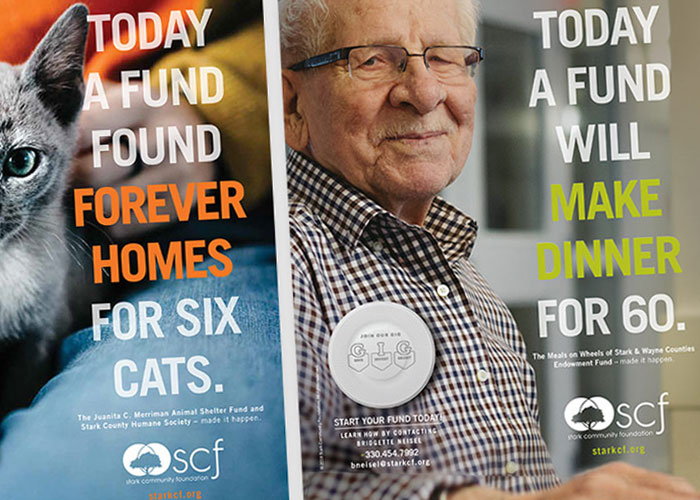 Stark Community Foundation
Rebranding and expanding
Stark Community Foundation is an amalgam of trusts and funds designed to honor the wishes of donors who may not otherwise be able to afford the overhead of maintaining individual trust funds, as well as taking advantage of tax opportunities and other financial benefits. Innis Maggiore's longstanding relationship with the foundation began when they asked Innis Maggiore to create their annual report and review their overall messaging.
Given that the benefits of the Foundation's work are in the more neighborly "community" rather than a geographically defined "county," we recommended a name shift from Stark County Foundation to the Stark Community Foundation, along with the new themeline "For Good. Forever." We then promoted that new image and messaging through brand redevelopment and a re-imagining of their logo, while providing a sales kit to aid staff and volunteers in soliciting new gifts.
For the three-year period preceding our involvement, the Stark Community Foundation received $8.2 million in contributions. The three years after our initiative yielded contributions of $26.3 million, or a 319% increase. Greater awareness and a more tightly knitted message grew the foundation significantly. Assets under management grew 30%; donor advised funds increased from 16% to nearly 20% of monies under management; and new funds from organizational endowments have grown 75%; so that Stark Community Foundation ranks in the top 10% of all community foundations in the U.S. and continues its annual grant awards of $2 million to neighborhood associations. Our association marketing services contributed to this growth, but we're most proud of how this growth has benefitted our local community.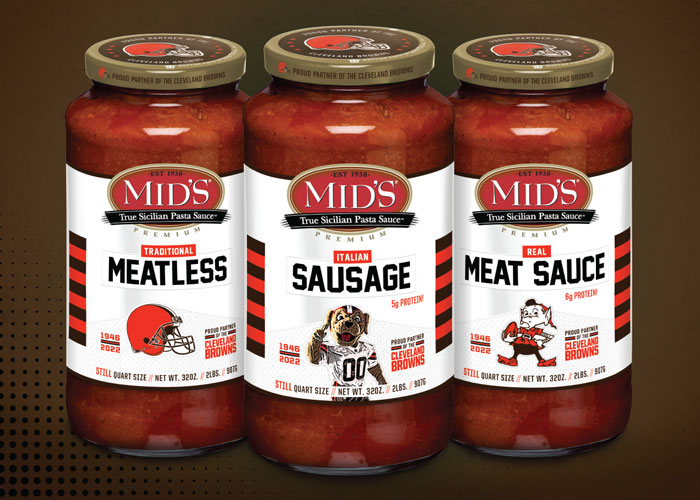 MID'S True Sicilian Pasta Sauce
Two regional powerhouses score big
Innis Maggiore has the inside track with on-packs. As a leading on-pack promotions agency, we have a history of successful on-packaging programs. One fan-pleasing recent example was a co-promotion of two Northeast Ohio favorites — MID'S True Sicilian Pasta Sauce and the Cleveland Browns.
For the past two years, the area's favorite sauce and the area's favorite sports team have partnered to create limited-edition jar series, an on-pack promotion supported by a campaign featuring POS and off-shelf product displays, digital advertising that included a sweepstakes to win Browns home game tickets, Facebook, video, radio, a "Dawg Pound Drive" at the stadium with a MID'S tent, and a dedicated promo landing page (both to promote the on-pack product and as a means of entering for a chance to win the tix).
The program started in part as an NFL initiative for teams to partner with local businesses to support their communities. MID'S seemed the logical choice because the Browns have a fanatic following and MID'S has fanatic fans who will eat no other pasta sauce, making this on-pack sales promotion a perfect opportunity to align with the "home team" for both brands to reach each other's fans. MID'S also gets the credential of being a proud sponsor of an NFL team, while benefiting from exposure to hundreds of thousands of NE Ohio fanatics with a host of advertising messages on a variety of media about the collector labels on MID'S packages.
The 2021 jars had seven flavors in the collection featuring player photography, while the 2022 series was more streamlined at three, with the designs incorporating a beloved historic icon, a Dawg Pound "sauce mascot," and the famous orange team helmet.
This year's results were nothing short of fantastic, with MID'S/Browns fanatics increasing product sales by 37% in Northeast Ohio for the duration of the campaign, which accounts for 100,000 more jars moved because of the on-pack promotion.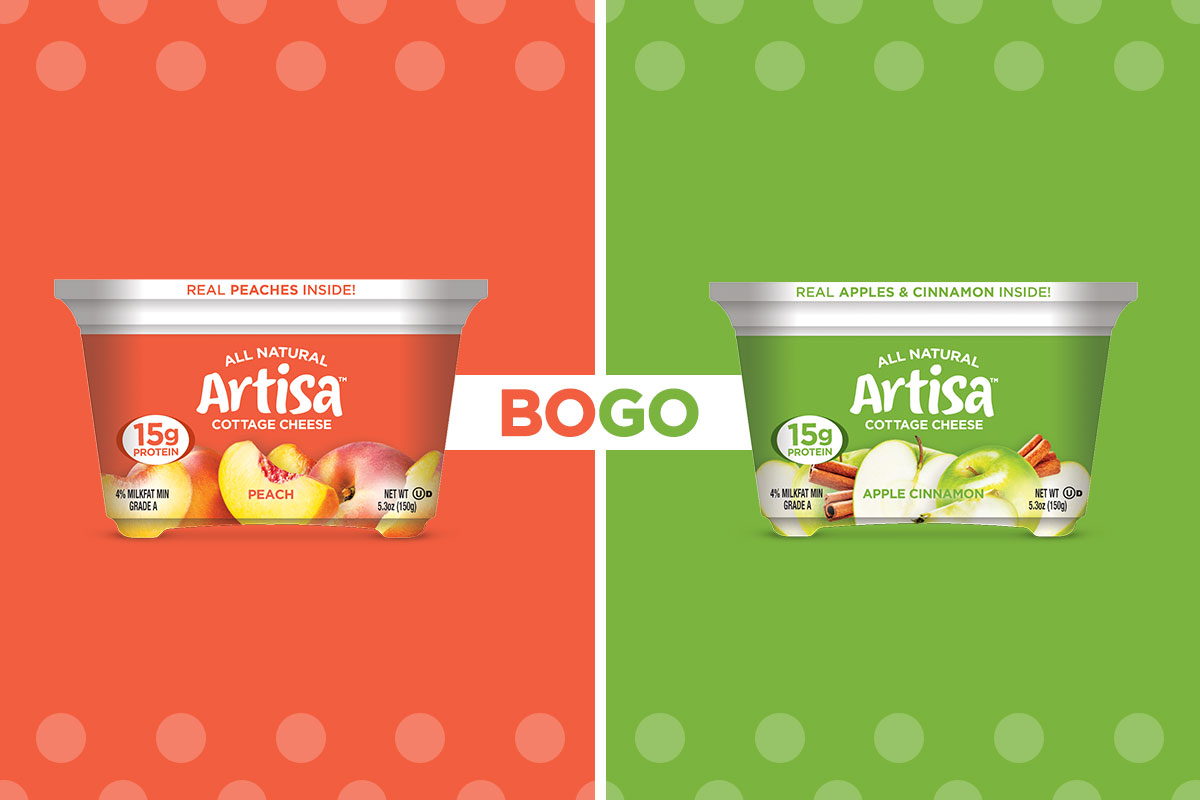 Smith's & Artisa
A culture shift brings a new kind of cottage cheese to a new channel of distribution with a new promotional package
Innis Maggiore has collaborated with the region's leading dairy brand for nearly a decade as its agency of record. That entails brand marketing, web design and development, social media, sales promotions, and more.
Much of our time together has been spent on reinvigorating and promoting the core Smith's brand of over 125 products (milks, sour creams, cottage cheeses, dips, ice creams, etc.), but we've also introduced new lines such as Sealed pints of premium ice cream, Scoopful's indulgent line of ice cream flavors, and Artisa — the cottage cheese with fresh fruit inside.
To "live life uncottaged" is to look at things in a totally unexpected way. Our work for All-Natural Artisa™ Cottage Cheese highlights their exciting difference of real fruit right inside each single serve cup with new packaging, print & POS, TV, a new website, and a commitment to "out-of-the-cottage" social media.
Superpower retailers Walmart and Sam's Club cited Artisa's new packaging and brand personality development as their reason to pick up this uncottaged cottage cheese, but requested to do so with a product exclusive. Innis Maggiore collaborated with Smith's on this new opportunity by creating a singular promotional multipack that offered greater value to shoppers and special promo offers. All of which resulted in skyrocketing sales for the new on-pack promotions exclusive.
Put Your Next Promo Right in Front of the Consumer
As a national on-pack promotions agency, Innis Maggiore is ready to collaborate with you to conceptualize, design, and create support materials for a promo that's right on the packaging itself, making for the ultimate in pushing a sale at the best moment possible.
Contact Us