Reputation Management
Positioning lends online reputation management an edge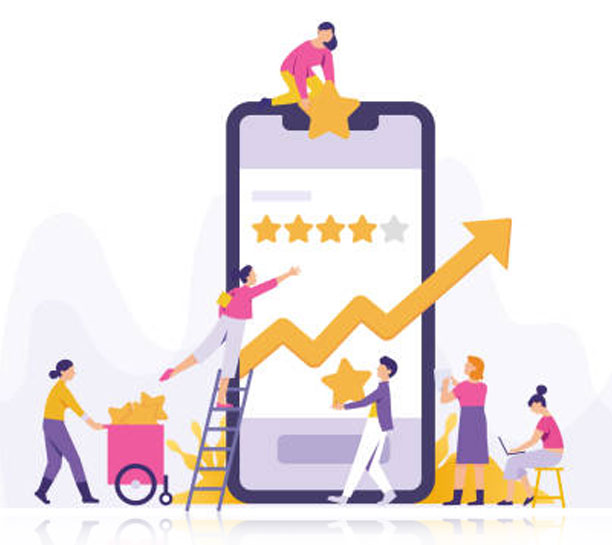 Your online reputation matters more than you think.
An online reputation management firm can contribute a lot to your brand. From social listening to monitoring online reviews and PR mentions to encouraging more good reviews, there's a lot that this type of agency can do to keep your brand perception in tip top shape.
Innis Maggiore takes this to the next level. As America's #1 Positioning Ad Agency, everything we do for your brand is grounded in your brand position—that single idea that you stand for in the minds of your customers. This provides a unifying point of view from which to structure our approach to online reputation management. We know in advance how we want people to perceive your brand, and we can use online reputation management tools and techniques to both help shape that perception and monitor the market's reaction to your positioning efforts.
For example, knowing your brand position allows us to shape how you interact with customers on social media and in your Google My Business profile, as well as the messaging that goes out in your PR efforts. Meanwhile, we can learn from reviews and other interactions with customers how people perceive you, offering insights into future marketing efforts.
The point is that positioning makes your online reputation management that much stronger by creating a unified message.
Access these best practices with a leading online reputation management firm
To help you get the most from your online reputation management efforts, Innis Maggiore can implement these best practices and more:
---

Google My Business.
For local businesses, such as restaurants, retail stores or service-driven businesses, Google My Business is a valuable tool from Google that makes it easy for people to find you and learn enough about your business to decide to shop with you.
Beyond the basics, such as entering your location, hours, etcetera, Google My Business offers plentiful opportunities to post content. You can share photos and offers, create posts and events and more. This gives you a highly leveraged opportunity to infuse your public profile with your positioning message, helping you stand out in the market.
Google My Business is completely free and is easily managed straight from Search or Maps. Use it to easily track and respond to reviews, both positive and negative, as well as to send direct messages to customers and post answers to frequently asked questions.
Innis Maggiore will help you set up your profile, fill it with content that positions you as unique in your market and manage the ongoing upkeep of listening and responding to reviews.
---

Social media listening.
On top of your organic content calendar and paid advertising efforts for social media, one ongoing task that Innis Maggiore can handle for you is social listening. This involves monitoring your interactions with customers and followers, seeing what people are saying about your business (both good and bad) and responding to comments and reviews.
The value of social media is in the conversations you can have with your customers and followers. Used correctly, social media can be a great tool for demonstrating authenticity, learning from your market (such as concerns and objections) and building good will. It's also another vehicle through which to communicate your brand position.
All of this in some way touches on online reputation management, something that Innis Maggiore, as a leading online reputation management firm, does regularly for clients.
---

PR planning and execution.
Public relations is a valuable tool in your arsenal that can be used to build your credibility. People trust what they perceive as a third-party, objective source over what you say about your own brand, meaning you have the ability to shape people's perception of your brand in a subtle yet powerful way.
Strategic execution of public relations includes the use of press releases to announce any form of news in your company. These present an opportunity to directly choose what the media say about you. Beyond press releases, PR can involve activities performed to gain mention from the press; while you don't have direct control what is said in this case, the opportunity to get attention from your audience and community is enhanced.

Finally, an online reputation management firm will also pay attention to what the press is saying about you, even when the coverage is not based on an intentional activity on your part. Should any coverage be negative, Innis Maggiore can step in to help your brand recover a positive image.
Get real results from a leading online reputation management firm
If you're ready to maximize control over your online reputation, getting help across search, social and PR to protect your brand's image and project your brand position, get in touch with Innis Maggiore today.
Contact Us