Print Advertising
How Print Ad Agencies Contribute to the Always Changing View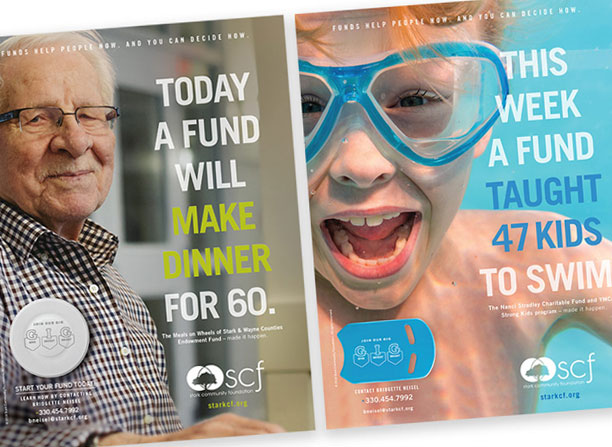 Print ads easily cling to the mind of any reader.
Print ads are remarkably versatile when trying to reach a specific target audience. Using tactics that range from a small business card ad size to elaborate ads that offer incentives like perfume samples, print advertising is a wide-ranging medium. With the advantage of high definition color alongside strong consumer engagement, print ads easily cling to the mind of any reader. So, who's behind these print ads? Magazines and other print media you spy throughout the day are products of a print ad agency. Print ad agencies are the necessary guide to successfully utilizing print advertising in our digitally focused world.
Positioning Perfects Print
Innis Maggiore, a print ad agency, can develop an effective print marketing strategy for your company based on its positioning.
What is Positioning?
It's a business strategy that focuses on what differentiates your product, service, and/or company from competitors.
When you can communicate your position, you can communicate your value to the target audience. At Innis Maggiore, we believe positioning is the most effective marketing strategy. Why? Because with a positioning strategy, you create one message with 100% of the focus. A common issue with print ad agencies today is the mixing of multiple messages without any focus. The key here is creating a message that is consistent across media. For example, if you're sending direct mail, it's crucial that everything from the visual design down to the personality of the brand culminates into a message that will gain mindshare with the target audience.
As a positioning ad agency, Innis Maggiore can create a consistent and effective print ad campaign that highlights the value of your brand. When you're working with as much variety as there is in print media, you want a print ad agency you can trust to position you in the right spot. That's where Innis Maggiore comes in. When you find and focus on your position, you create brand clarity, consistency, and an overall stronger image.
Digital Media vs. Print: Why Choose Print?
If you're looking for a marketing strategy, it just may be the case that your mind immediately wanders to the domain of digital advertising.
Sure, digital marketing has become a predominant form in the modern age of the screen, but that doesn't mean traditional strategies like print are ineffective. In fact, because so many companies have abandoned print, the space is perhaps less cluttered than it used to be, allowing your advertising to stand a bit taller than perhaps just a few decades ago.
Recent statistics have actually proven the considerable strengths of print advertising. For example, when you're looking at the influence of digital and print campaigns side-by-side, Newsworks reported in 2020 that print had a 77% brand recall where digital stood at 46%. In this statistic alone, you can see that print creates a deeper impression on the viewer. When a viewer comes across a print ad, they have an experience that makes it tangible to the mind. This palpability then corresponds to action. In 2017, Potochny announced that 80% of direct mail print advertising recipients acted on the ad in comparison to a 45% action rate from digital advertising.
Despite print's waning dominance, why does it experience such deep impressions? It comes down to engagement. When consumers come across print ads in magazines, newspapers, or brochures, they are automatically more likely to be engaged than a digital consumer because it exposes the ad to more human sense. It's no longer just a display on the screen, but a physical reality. With more senses at play, the recollection becomes stronger. If you're looking to make a deep impression in your market share, print media may be the solution for you, and, as a print ad agency, Innis Maggiore has the experience and tools necessary to create the perfect print strategy for your brand's positioning.
Innis Maggiore Knows the Fine Details
When it comes to the fine details of a print advertising campaign, Innis Maggiore knows how to get the job done.
Once we've established your brand's position, we'll advise you on what tactics best appeal to your target audience. Since Innis Maggiore is a full-service ad agency, we have the capability to not only form your strategy but bring it into reality. With our talented Creative Services team, we'll build you the advertising materials that impress and build your brand in the minds of your audience. Once constructed, our skilled Media department can secure the right spots and audiences for your marketing campaign.
Contact us
Contact us today if you're seeking an ad agency who knows how to harness the power of print.
Contact Us