Responsive Web Design Company
How you look on every device matters more than ever.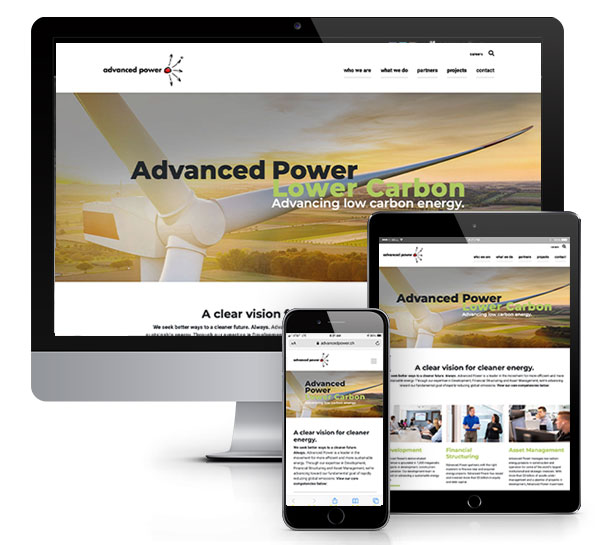 Communicate clearly no matter what device your site visitor uses.
Consumers are doing more and more on their mobile devices. Mobile now makes up more than half of all web traffic worldwide (slightly less, at 48%, in the US). Between 2012 and 2018, the total daily amount of time spent by adults on mobile devices in the US jumped from 88 to 203 minutes a day. If this doesn't convince you that you need a good responsive web design company, perhaps nothing will.
Google now prioritizes mobile websites in their "mobile-first indexing" policy. In the past, Google's crawling, indexing and ranking systems used the desktop version of a page's content. Where there is a significant difference between mobile and desktop versions of a website, this created issues for mobile users. Now, they've flipped the equation, by putting the mobile version first. Translation: if your website looks different on desktop versus mobile, your desktop version may not rank well.
To take it further, 82% of all smartphone shoppers conduct "near me" searches—meaning, if you're a local business, you'd better have a responsive website design. Meanwhile, nearly 45% of all e-commerce retail in the US came from mobile purchases, and 84% of shoppers who have smartphones used their phones while in a store to research purchases before making them.
What does all this mean? That the question is beyond whether or not your company needs responsive website design; it's more one of how many sales you might be losing because of not having a mobile-friendly site.
A responsive web design company that gets it
Designing your website to be responsive is, ultimately, about user experience.
You want to create a seamless path for your visitor, from first click to final check out. Slow speeds, hard-to-read content and other problems caused by not having a mobile-friendly site break up that path, making their experience frustrating.
Because of this strategic emphasis on user experience, responsive website design touches on a whole host of web- and marketing-related topics: information architecture, SEO, content marketing, digital advertising and more. Further, it's ultimately about human psychology: how do you communicate with your prospects in a way that they can understand and appreciate?
This is where Innis Maggiore comes in. Beyond most basic web development firms who might understand the technology but not everything else that touches on responsive design, Innis Maggiore understands the visitor's path from start to finish.
First, Innis Maggiore is America's #1 Positioning Ad Agency. Positioning is, at its core, about message strategy: what, and how, do you communicate to the marketplace to stand out from the competition?
Establishing your brand position is being intentional about how you communicate your difference to the world.
Positioning principles draw deeply on consumer psychology, meaning the company that understands positioning can "connect the dots" between responsive website design, information architecture, SEO and all other marketing practices in a way that better speaks to how the consumer thinks.
Beyond positioning, Innis Maggiore is also a full-service advertising agency. This means we have deep expertise in all of these areas, all in-house, all supporting the responsive website design we do for you. Our teams include project managers, account leads, web developers, web and graphic designers, copywriters and digital media specialists.
This breadth of expertise means that, beyond making your website responsive and mobile-friendly, we can help you make sure you're ready to support mobile-first shoppers across the board. From strategy to technology, from information architecture to digital advertising, we'll help you communicate with and sell to your audience in the way that works for them.
Ready to upgrade your users' experience with the best responsive web design?
The need is here. The market demands it. Google favors it. If you're ready to upgrade your website to be mobile-friendly, choose Innis Maggiore as your responsive website design company. From the right tools to the right strategy, Innis Maggiore brings a full suite of services to position your website in the best possible light, helping you to appeal to your ideal audience. Reach out today to discover what we can do for you.
Contact Us