SaaS Development Agency
When DIYing It Just Isn't an Option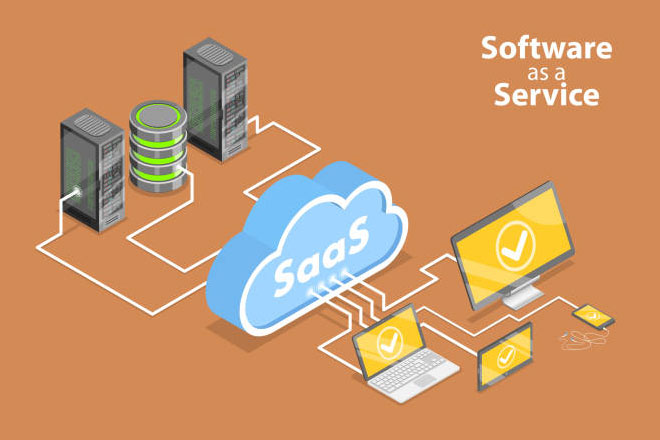 Innis Maggiore's first SaaS project was building one for Bank of America before the term SaaS existed.
Developing a Software as a Service (SaaS) is a great option for a lot of organizations, but doing so is not for the faint of heart. Even if you have in-house web developers, there's an unlikely chance that they understand all the nuances of building a SaaS or PaaS. Even if your developers feel they can undertake such a project, do you also have an information architect, an infrastructure expert, and other specialists required to achieve success with your SaaS? If you aren't confident in achieving success with your in-house team, give Innis Maggiore a call. We've been a SaaS development agency for over 20 years — our first project was building one for Bank of America before the term SaaS existed.
There are many benefits to hiring a SaaS development agency. The most important may be that it allows you to remain focused on your business. Unless you're a SaaS development agency as well, chances are this is new territory and one where becoming an expert for this single endeavor doesn't appeal to you. While scaling up your business and driving more value to your existing customers is certainly appealing, the process of getting there is probably best left with those who've been-there-done-that before.
20+ Years
of SaaS Development History
Our areas of SaaS expertise include:
SaaS Consulting Services
SaaS App Development
Multi-Tenant Cloud Architectures
SaaS Security Management
SaaS Performance Optimization
SaaS Migration
SaaS Support and Maintenance
With Innis Maggiore, you can be certain your SaaS product will be scalable, secure, and sexy! We offer builds for CRM solutions, project management tools, healthcare software, and completely custom products. We've built a product development lifecycle management PaaS, a direct mail production management SaaS, and an inventory management system, all from scratch with completely custom business rules, user bases, and proprietary methodologies.
We work with the following tools:
PHP
.NET
Laravel
Node.js
Angular
React.js
Vue.js
...and various JavaScript libraries
If your desire is to tiptoe into a relationship, we can augment your staff with the specialists required such as an information architect or a specific type of developer. Or, if you have your product ready and wonder how best to market it to the masses, give us a call.
Why Hire Innis Maggiore
as Your SaaS Development Agency?
Expertise: Innis Maggiore knows what we're doing with SaaS development. We have 20+ years of successful projects.


Cost-effective: While it might seem counterintuitive to outsource this work, you will likely find our rates in Canton, Ohio to be really reasonable.


Time-efficient: You know your internal team will face other assignments, but we can work on it all day, every week until it's done. Plus, if we can do something in one hour due to our experience that your internal team may take three hours to do, consider that an incredibly optimized resource allocation.


Focus on core business: While you keep doing what you do best, allow us to partner with you and offer what we do best: SaaS/PaaS development.


Flexibility: We work how you like to work. In-person, web conference, and any mix in between. Plus, we have flexible scheduling, invoicing, and work arrangements, so you have plenty of options to choose to work how you feel most comfortable. All work is done in-house at our agency, so we control how we allocate our resources to your project.
Contact Us
We hope you'll consider Innis Maggiore for your SaaS/PaaS development. If you need to augment or outsource your SaaS Development to a professional SaaS development agency, reach out to Innis Maggiore today.
Contact Us