Contests and Sweepstakes Agency
Games and Other Fun Things Can Mean Serious Business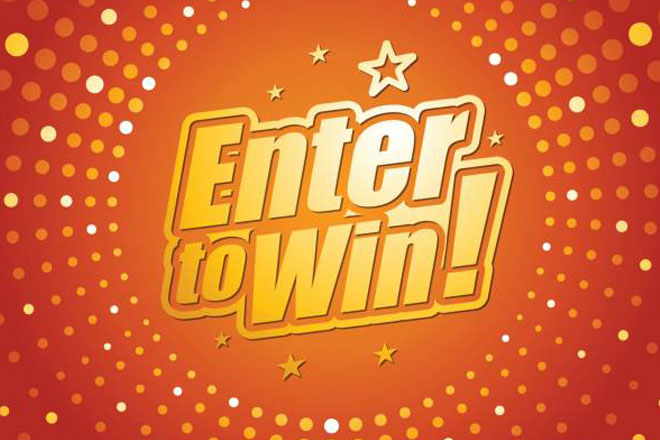 Sweepstakes and contests can help both consumer and B2B companies reach audiences.
Sales promotions like sweepstakes and contests can help both consumer and b2b companies reach audiences with short-term endeavors that bring attention to your brand and motivate interaction with it. As a sweepstakes agency, Innis Maggiore understands the power of a short-term hook to gain the attention of prospects with which a brand can develop a long-term relationship.
Too many advertising agencies dismiss or even look down on sales promotions as gimmicky and low rent in comparison to more upper-crust branding and advertising campaigns. That's their loss — because sales promotions are proven and measurable methods to support your business that's just as legitimate as traditional advertising.
It might help to start by stepping back and examining sales promotion to see why it can be important to your product or service. Traditional advertising is an ongoing, long-term process, while sales promotion can complement that process with short-term activities that have defined beginnings and endings.
Promotions are oriented toward action (directly inducing behaviors such as buying, trying, switching, visiting, watching/listening, staying, etc.); accomplished by reward (directly motivating desired action by incentives such as saving, winning, getting, earning, helping, etc.); and delivered through means (directly engaging the audience through compelling methods such as discounting, playing, comparing, promising, contributing, etc.).
Some of the most common examples (in addition to sweepstakes and games) include product in-and-out promos, rebates, premiums, self-liquidators, collectibles, continuity incentive programs, media stretch, retail extensions, cause-related sponsorships, partnership tie-ins, and event marketing. As a leading sales promotion agency, Innis Maggiore helps promotion-savvy clients by composing activities together into a comprehensive promotional calendar that covers everything from conceptualizing to creative execution to fulfillment oversight.
And yes, promotions like sweepstakes and games can work for consumer and/or trade audiences and center around products and/or services. If this sounds intimidating, we can act as your sweepstakes agency and guide you through the process.
Sweepstakes or contests?
If your sweepstakes agency doesn't know the difference (or even thinks the two are interchangeable), then you're in the wrong place.
As an experienced sweepstakes agency, Innis Maggiore understands these methodologies and how to properly plan and implement sweeps or contest promotional programs. We even have an agency associate who's starred on not one but two different Food Network baking contest specials.
Let's start with what makes sweepstakes and contests different. First of all, they are different. The easiest way to distinguish the two is that a sweepstakes is a random drawing while a contest is decided on the basis of skill that's judged. Take part in a sweepstakes and you have the same chance of winning as anybody else. Participate in a contest and you're either good enough or you're not. Either way, your brand (whether product or service) can get a boost by employing these promotional tactics that people commonly enjoy. Ever play the lottery? When you hope to match the winning numbers, you're taking part in a sweepstakes. Ever watch competitive TV shows like "American Idol" or "Lego Masters" or "Top Chef"? Those are contests.
These sales promotional tactics aren't stuck in the past, either. Sweepstakes and contest trends include engaging target audiences where they live, work, or play by geofencing text offers and entry reminders; or rewarding social media contributions like user-generated content (UGC) with incentives and chances to win prizes. As a leading sweepstakes agency, we have decades of experience implementing these tactics.
Take a chance on a game of chance
But make sure your sales promotion agency knows the law.
A sweepstakes is a game of chance. Winners are picked by chance (e.g., drawings) in order to win a prize. It's a bit more advanced than picking names out of a hat in order to ensure randomness. The process is now blind and automated, with a random number generator assigning a random number to each entrant. The sweepstakes winner or winners get chosen by having the winning numbers themselves randomly chosen.
This points to one of the most important roles a sweepstakes promotional agency can play in creating and executing a program — making sure everything is on the up-and-up and strictly following procedures that can be proven to have been fair in accordance with promotion law. That's right, sales promotions are subject to promotional laws that fall into each state's jurisdiction. Keep in mind that state attorneys general like to protect their citizens, particularly those most vulnerable to promotional scams such as seniors.
A responsible sales promotion and sweepstakes agency will guide you through the legal process, from official rules and promotion insurance (for those rare cases where there are too many winners or when there are other third-party glitches or mistakes) to metrics and reporting.
Fair is fair
Part of the appeal of sweepstakes over contests is the equal probability of winning — a level playing field — that does not require special skills or the investment of time and effort. Simple sweeps can be as easy as entering a few pieces of information, valuable information for remarketing that's viewed as a reasonable exchange of information in return for a chance to win cash or other prizes. Which reminds us that one of the fundamental precepts of promotion law is to never require a purchase — thus "no purchase necessary to enter" — when conducting a sweepstakes or contest.
There are more elaborate and more engaging methods to play, such as scratch-off cards, matches, game pieces that reveal hidden messages, and embedded social media promotional programs (such as those made available on Facebook).
Contrary to the unfortunate biases of too many traditional advertising agencies, Innis Maggiore eagerly brings the many benefits of sweepstakes and other sales promotions to our clients. It's a great way to connect and converse with current consumers and prospects. For instance, 33% of participants are open to receiving future brand communications, while 34% of contest participants convert. Social media gets boosted as well, with an average 5.8% engagement rate on Instagram for contests that offer prizes of over $1,000 as an example.
Do you have what it takes?
Invent a sandwich … write an essay … make a half-court shot … perform a jingle … complete a puzzle … answer all the trivia questions … and win, win, win!
Contests are fun. They are also ways to reach consumers and customers in interesting and involving ways that can create an audience for the event itself if imaginative and visible enough.
Which brings up another essential point. Agencies insufficiently knowledgeable about sales promotions like contests won't know that there's more to a successful promo than putting the promo out there. If Innis Maggiore is your sales promotion contest agency, you can count on the fact that we'll do what's called "promote the promotion." Without a dedicated effort to bring the right audience to your contest, you not only won't get the attention you desire but you'll also fail to collect the entries you need.
We also know enough to ensure your company and brand plan and execute the contest in a manner consistent with promotion law and requisite transparency. As tests of skills, it's necessary to judge contests in a way that can be demonstrated as fair. For instance, you shouldn't judge the entrants yourself, but enlist outside experts not connected to the company to fairly evaluate the participants and their efforts. You never want to be in a position that someone can claim any sort of bias or prejudice by noticing a pattern amongst winners that could be mere happenstance. Conducting a contest right, the Innis Maggiore way, is to follow and document procedure so there can be no question about the process and its outcomes. That way, everybody's a winner (promotionally and legally, that is).
Contests, like sweepstakes and other popular sales promotion techniques, garner benefits such as increased brand awareness, acquisition of new customers, bringing back lapsed customers, improved brand engagement, and stronger retail or dealer relationships. Better still, you can learn more about your customers, particularly those who like to interact with your brand, all while building remarketing databases for future growth. This promo method also offers attractive demographics, with a nearly equal male/female participation split and an average age of 30 for those who take part. Integrate your social platforms to further take advantage of the dramatic eight-fold increase in people more likely to enter on mobile than ten years ago.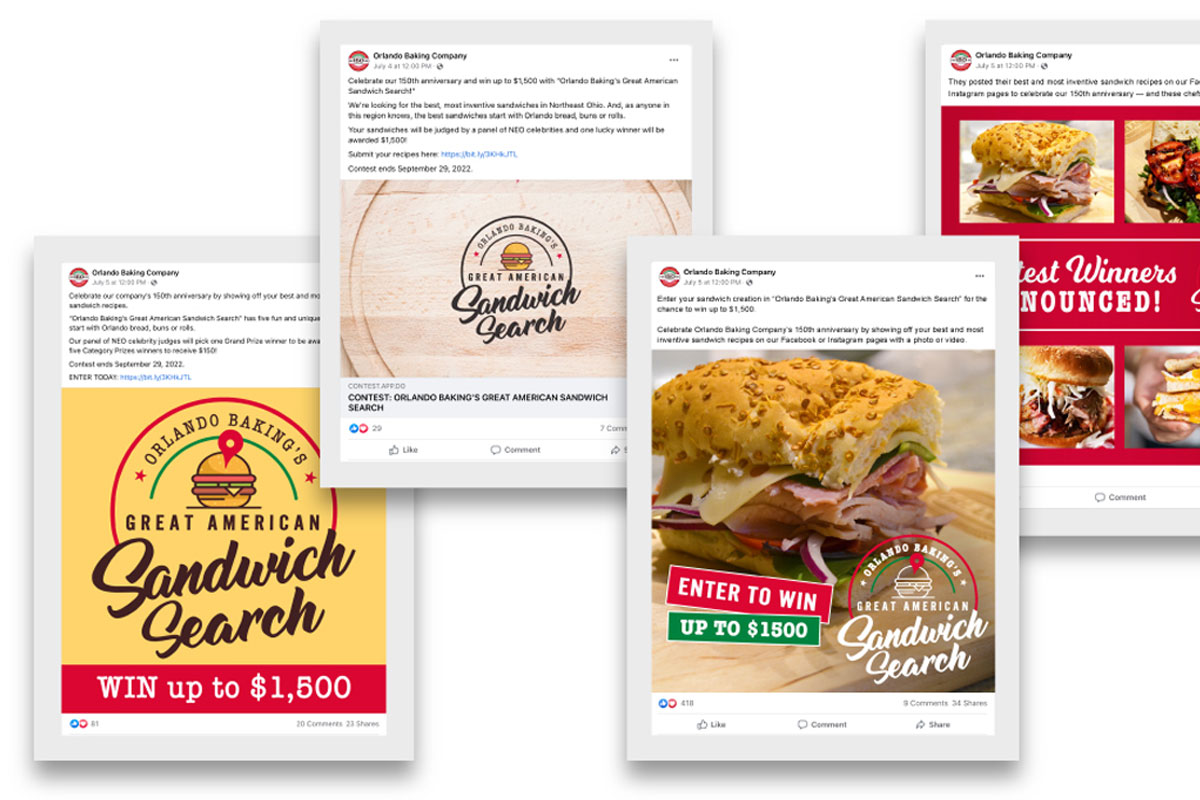 Orlando Baking
One special event is held between two slices of Cleveland's favorite bread
How's this for a family company? John Anthony Orlando earned his first paycheck at age 11 for delivering bread with his father. Today, he's president and CEO of local legacy brand Orlando Baking Co.
Orlando Baking Co., a leading Northeast Ohio bakery that balances Old-World style with New-World innovation, produces more than 250 varieties of fresh and frozen hearth-baked bread, rolls, and specialty items. The fifth-generation family business observed its 150th anniversary in 2022. As part of this celebration, Innis Maggiore created a promotion called "The Great American Sandwich Search," a contest for the most imaginative and tasty recipes, with winners chosen by Cleveland celebrity judges.
233 sandwich recipes were entered in the contest, making the winners selections extremely challenging. The $1,500 grand prize winner was "Oktoberfest Sandwich," which was also selected as the "Best Culturally Inspired Sandwich."
The "Best Sandwich for Sports Fans" category winner was the "Original Hot Italian Sub;" "Best Grilled Cheese with a Twist" was "Egg in a Hole Grilled Cheese Sandwich;" "Best Breakfast Sandwich" was "Breakfast in Bread Sandwich;" and "Best Plant-Based Sandwich" was "Marvelous Mushroom Burger." As you can see from these names, entrants took this contest seriously, and naturally, if the sandwiches are the best in Northeast Ohio, they have to be the best in America.
A select panel of five Northeast Ohio celebrity judges helped determine the category winners, while the Orlando Baking Co. team conducted a taste test at the bakery to determine the grand prize winner.
In addition to conceptualizing and promoting the contest, Innis Maggiore also helped make the Orlando Baking brand a winner. The event garnered several thousand contest page visits, more than 2 million impressions, and nearly 40% new Facebook followers.
In case you want to taste some or all of the Great American Sandwich Search winners, the recipes will be available on Orlando social media channels. Enjoy!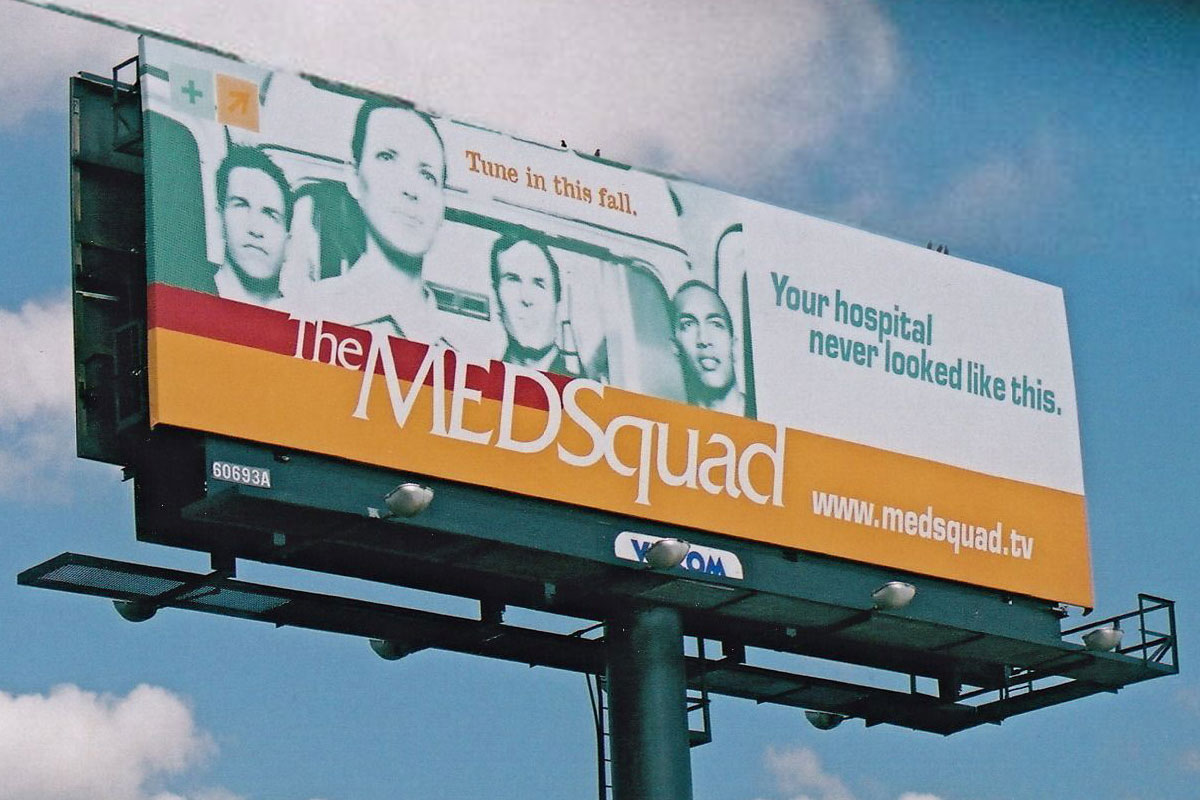 Aultman Health Foundation
Can healthcare employ Disney-style marketing?
And can a new hospital building form the basis of a consumer contest to win a new TV?
Innis Maggiore is not afraid of departing from the ordinary and the expected, even in a category known for its orthodoxy in advertising: Healthcare. The purpose was to keep up the interest and excitement about the construction of Aultman's new hospital facility. The challenge was that normally the only interesting parts are the groundbreaking and ribbon cutting.
We broke new ground with Disney-style marketing for a combination of ubiquity and mystery. Innis Maggiore created an alter ego identity as a symbol that something new/something big was coming.
We pumped up the interest with a little creative misdirection, using a teaser campaign about a fictional property we called "The MEDSquad." Was it a TV show, a movie, or something else? Throughout the summer the audience (area residents) was told to "tune in this fall" to find out. The misdirection was used to create and sustain interest over an extended period of the huge construction process.
We used ubiquity to put this medical mystery in front of area residents in some traditional media (radio, newspaper, outdoor) as well as a lot of unexpected places (e.g., pharmacy bags, coffee cups at high school football games, a mobile billboard in the Pro Football Hall of Fame parade, oversized table tents in local mall food courts, bus wraps, as well as a web promotion to win a plasma TV by guessing the true MEDSquad identity).
The best part was that no one knew what it was, but they saw it everywhere.
The result was a groundswell of awareness and ready acceptance of the new facility as the region's finest and best choice for quality medical care. It also provided a more friendly and inviting transition to marketing the facility with the theme "Aultman IS The MEDSquad!"
The Emergency and Trauma Department increased visits by roughly 10,000 patient visits from the year before. The Birth Center increased its market share while The Heart Center saw a steady rate of admissions despite population declines.

Misdirection is the magic behind sustainability, and proof that a new hospital can become a consumer contest. Since then, we've implemented sales promotions with Aultman to promote better health, including a free pink smoothie for getting a mammogram and a free consultation after taking online assessments for common issues such as heart, cancer, sleep apnea, and joint pain.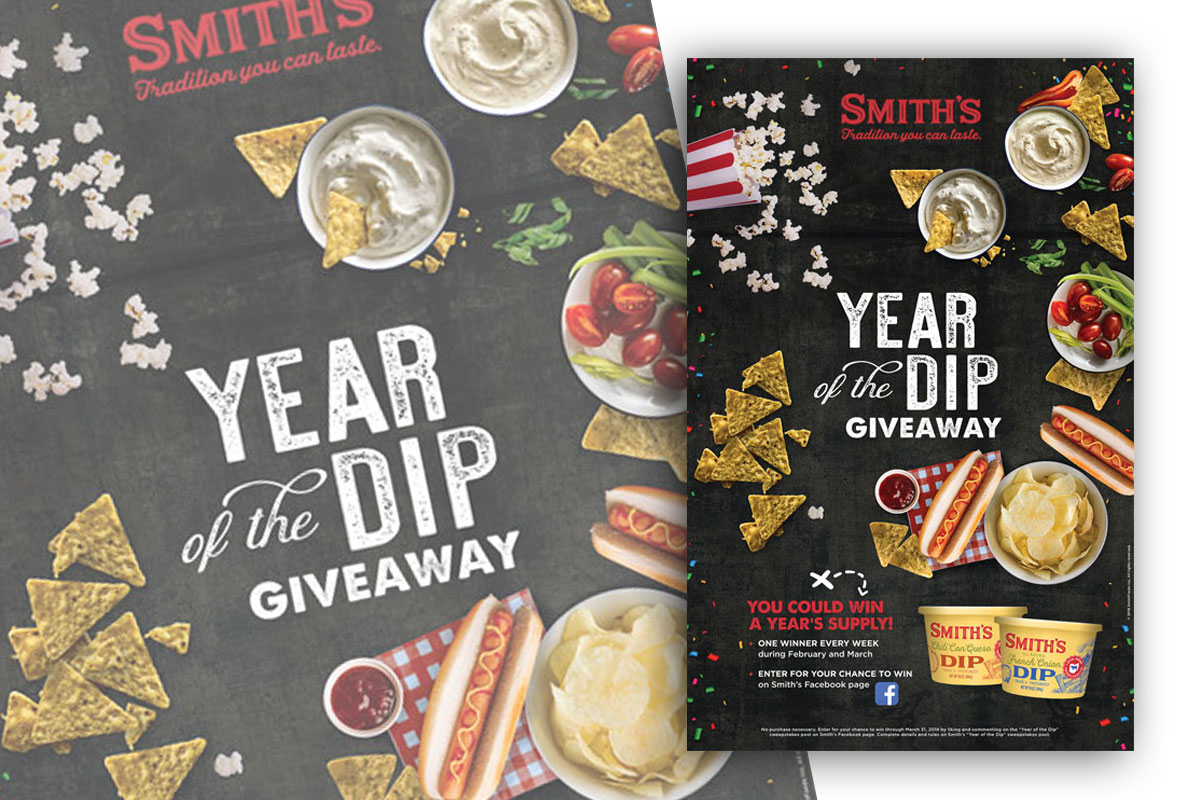 Smith's
Family tradition gets a dramatic update and milks the advantages of relevant contests to appeal to today's shoppers
Innis Maggiore has collaborated with the region's leading dairy brand for nearly a decade as its agency of record. That entails brand marketing, web design and development, social media, sales promotions, and more.
After reinvigorating the family company with a total packaging line makeover of every product (125+ SKU lineup of Smith's milks, sour creams, cottage cheeses, dips, ice creams, etc.), we then concentrated on strengthening retailer relationships with a series of contests that encourage (but do NOT require!) usage of its wholesome products.
We supported our new branding — themed "Tradition you can taste" — with events such as "The Year of the Dip Giveaway," a digital and in-store sweepstakes campaign for Smith's dip products that resulted in a 20% increase in sales over the prior year. The program was structured to promote longevity through multiple reward possibilities, by which a consumer could win a year's supply as balanced by weekly winners that motivated repeated entries.
Innis Maggiore conceptualized, created, and implemented a promotion that became a holiday tradition — a contest that happened to be all about holiday traditions. Each year, we promoted a holiday traditions recipe contest that culminated in prize-winnings such as a Le Creuset bakeware set along with a free recipe book collecting all entries.
Other Smith's sales promos included a "Shake Up Your Traditions" sweeps to win a retro soda-fountain style milkshake mixer; a Facebook click-to-enter giveaway for one of 100 pints of their premium ice cream line called Sealed; and a contest to incorporate regional snack favorites into the ice cream flavor of your own invention using the theme, "You Dream It, We Ice Cream It!"
Smith's products, creative recipes, and Innis Maggiore promotional acumen keep the tradition of winning contests and sweepstakes going.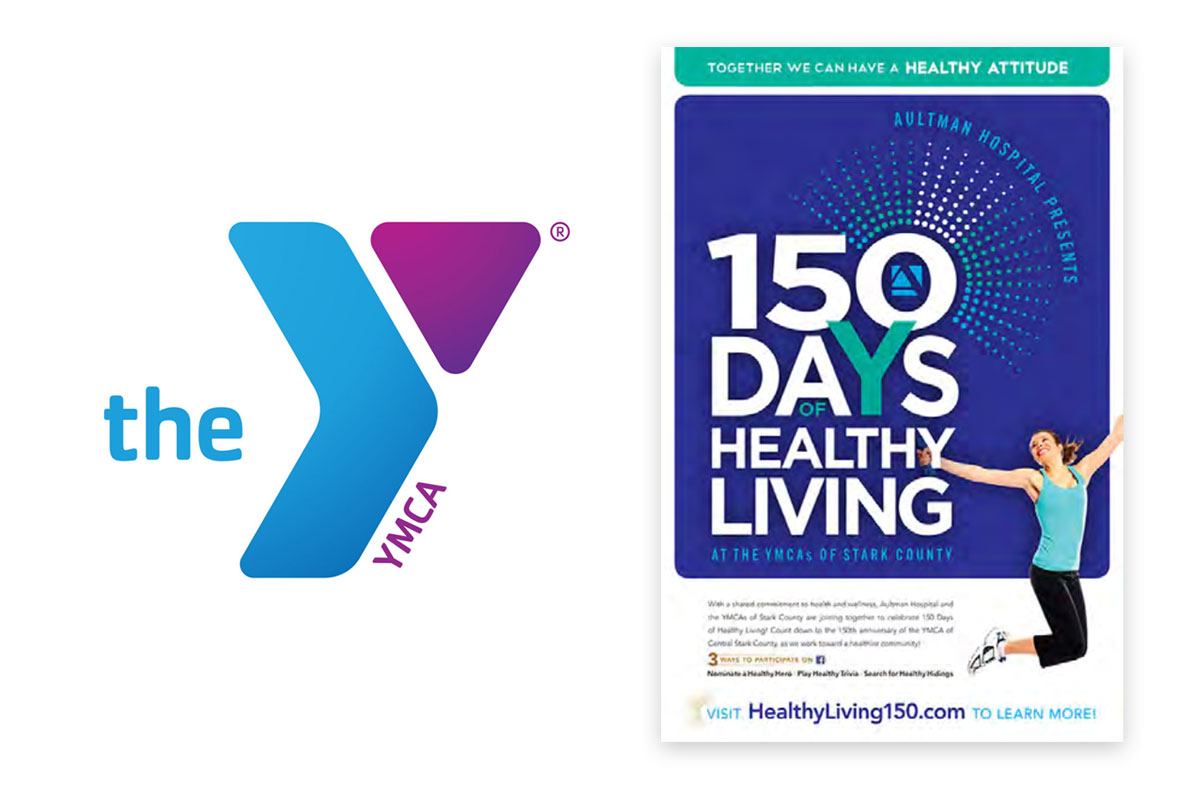 YMCA
An anniversary turns into a scavenger hunt. Y not, indeed!
The YMCA of Central Stark County wanted to use its 150th anniversary as more than a reason to celebrate, seeking to acquire new members and increase donations. To create an emotional connection with area residents, members and prospects, Innis Maggiore worked with the local organization to position the Y as the center for health and happiness in our community. The agency's insight about how this brand position resembled that of our client Aultman Hospital, whose mission is to lead the community to improved health (physical and mental health and happiness) led us to co-brand a long-term sales promotion that featured a scavenger hunt contest.
"150 Days of Healthy Living Campaign" paired the two entities in print/collateral and digital. Social media was used as a key engagement device with recipes, exercise tips, contests and giveaways. The highlight was a several-day scavenger hunt in which area residents used clues provided via radio and social to find fitness-related prizes.
Our media plan doubled the exposure for half the dollars and resulted in an engaged community, increased sponsorships and donations, plus strong awareness as measured by participation in digital contests and events that exceeded goals.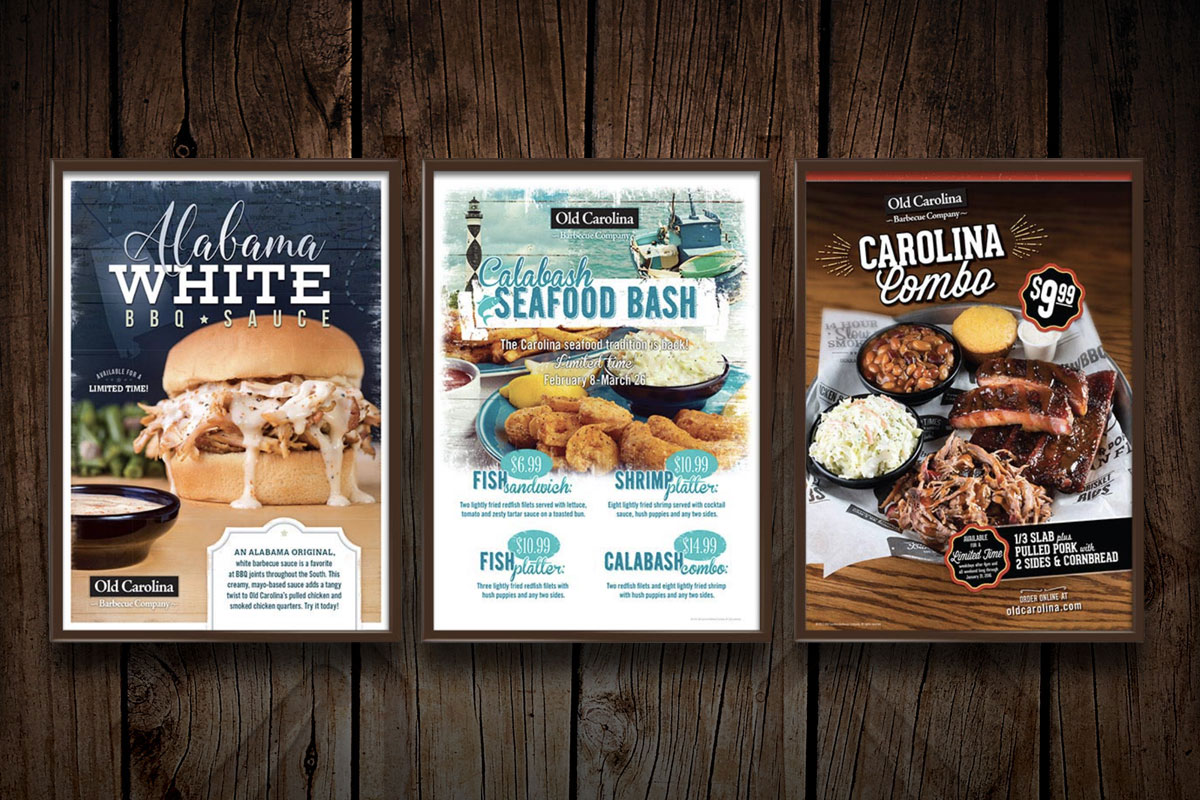 Old Carolina Barbecue
A saucy calendar of sales promos ups the social quotient
When running a contest or sweeps, the sweeps or contest doesn't have to be all that happens. In fact, a multifaceted and comprehensive program of interrelated components can add up to a powerhouse of sales promotion.
Over a six-month period, Innis Maggiore managed Old Carolina Barbecue Company's Facebook page, increasing Facebook fan likes by nearly 500 people, or close to 47%. In our first month managing the page, we increased new likes by 189% and post feedback by 909% over the previous month. Statistics for monthly active users, number of page likes, monthly wall posts or comments, and page visits increased nearly every month while we managed the page.
Each month we developed a schedule that incorporated a variety of posts, including contests, polls, trivia, menu specials, photos, "True Q" news, new store construction updates, event information, barbecue grilling tips, and information to keep fans engaged and encourage them to interact with the page.
We ran a variety of Facebook ad campaigns that promoted local Cheerwine concerts, the Cheerwine Concert Sweepstakes, and a new Canton-area store opening.
We incorporated an app into Old Carolina's page to promote the Akron-Canton FOX 8-TV Hot List competition, in which it won "Best Barbecue," and created a custom landing page to promote the Cheerwine Concert Sweepstakes and encourage new visitors to the page to enter the drawing.
Don't Take a Chance with the Agency Creating Your Next Game of Chance
Feel like you need a sweepstakes agency? Innis Maggiore has the sales promotion expertise and experience to execute your next promo with imagination and style combined with care and compliance.
Contact Us