Construction Marketing Agency
How a specialty construction marketing agency can build your future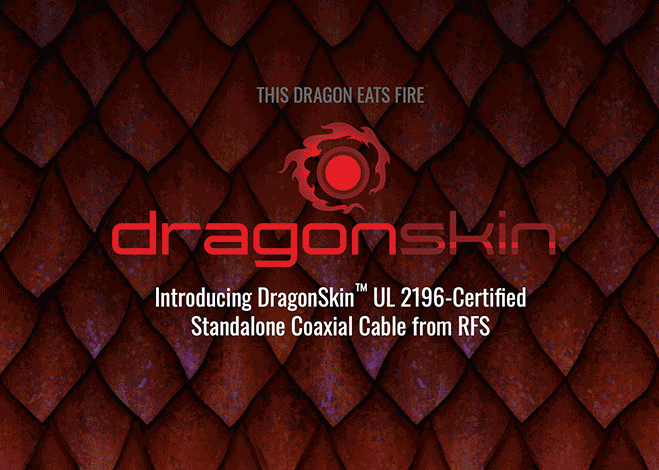 Positioning is the solid foundation every construction business needs.
Whether you're in construction or make building materials or DIY products, you need differentiation. Let's face it, most advertising agencies don't dig B2B and aren't excited by the building products and services categories. But we love the construction industry. In fact, we can't fathom how marketers don't get excited by these opportunities, making Innis Maggiore your obvious choice as a construction marketing agency.
Think about it: One of our legacy clients has recently opened a new Aultman's Timken Family Cancer Center, a showcase for community support on behalf of an essential service as well as a home for healing and hope. How could you not be thrilled to work with a company that built or provided electrical services, furnishings, or construction materials for something like this?
How about a new school, library, community center, or shelter?
We also work with the Hall of Fame Resort and Entertainment Company, adjacent to the Pro Football Hall of Fame, and a tourist destination in the making. Another one of our clients, Fred Olivieri Construction Company, has built every addition to that international attraction that thankfully happens to be in our agency headquarters in Canton, Ohio. It's only natural that Innis Maggiore is honored to work with a new tourist spot that's adding jobs and promises to dramatically impact our economy. All of this is made possible by the construction companies, construction materials, commercial furnishing manufacturers, and more.
The same sentiment applies to residential building. There's hardly anything that comes to mind that can make a difference to families than a new home. Whether building from scratch or devoting themselves to the do-it-yourself projects of their dreams, the lives of our clients' customers and building products consumers are touched dramatically.
That's why we welcome every opportunity to serve as the marketing agency to a construction client. And we always will.
We don't walk around the agency office wearing hardhats, but no one could blame us if we did. After all, we've enthusiastically jumped into just about every category in the building products and services universe. Innis Maggiore has been the marketing agency choice for construction in commercial building such as retail, restaurants, corporate offices, museums and the arts, academic and education, healthcare and medical. We've also worked on behalf of residential builders in new construction, major remodel, and additions — whether luxury custom homes, affordable modular homes, or mixed-use space.
Innis Maggiore also serves as marketing agency and advertising resource for related services such as real estate, financing, electrical, solar panels, solar panel home power storage, and more.
Relationships built to last.
When leaders in the building materials industry seek a construction marketing agency or an ad agency for home improvement products, Innis Maggiore has been an obvious selection.
Louisiana-Pacific, Genie, Deft Finishes, ProVia Doors, Alside, Progressive Foam Technologies, Stark Ceramics, Radio Frequency Systems, American Original Building Products, Baird Brothers Fine Hardwoods, and many others have contributed to this core area of experience and expertise at Innis Maggiore. Additionally, we have worked with companies related to commercial and residential construction such as Fred Olivieri Construction Company, Hilscher-Clarke (electrical contractors), home financers FSBO.com, Cutler Real Estate, Rea Custom Homes, Harris Solaris (lithium battery power storage), Solar Sandy (solar panel systems), along with many nonprofits and associations representing the plastics/polymers industry.
Like our commercial construction materials partners, we know that their work (and thus ours) needs to make a good first impression and continue a positive impression. Whether an auto dealership, grocery store, office building, or museum, the exterior design and workmanship has to signal that there's something special inside. Our marketing on their behalf must also cue quality and care. Customers and visitors have a greater expectation of holistic experiences in stores and businesses. Evolving corporate culture means that corporations aren't so corporate these days, so our advertising and marketing support has had to evolve and become more holistically experiential along with our clients.
We concentrate on messages that resonate with our clients' audiences, from a desire for improved IEO and low maintenance to better occupant comfort, safety, productivity, and sustainability in materials.
For residential construction and home construction materials clients, their chief needs revolve around building trust and reputation through truthful, clear, and meaningful communications. Whether advertising, social media, or public relations, Innis Maggiore serves as a marketing agency of choice for construction by creating and nurturing meaningful connections with home buyers and DIY enthusiasts. Homes of distinction start with companies of distinction. We help residential customers realize that our clients put their emphasis on planning, development and management that's all about building their dreams through the exquisite details that mean everything.
Customers seek an ever-increasing degree of convenience and personalization that should be reflected in your advertising and marketing. Of course, that impacts everything from marketing strategy to creative to the mediums employed.
Understanding a commercial building prospect or homeowner prospect means taking a life-centric view that sees your customers in a more comprehensive, realistic manner. To personalize the experience and personalize construction and construction materials marketing, it is essential to see the person, not the wallet.
Today, insights and technologies and metrics have become as important as product innovation and attentive service. The ever-changing construction market requires marketing that's far more sophisticated, predictive, and customized than ever before.
Innis Maggiore works with our construction and DIY home improvement product marketing partners to deliver the right message at the right time in moments that matter and measure the impact.
Customer-centric strategies drive smart marketing endeavors that are focused on connections with consumers, utilizing compelling storytelling, timely and meaningful content, and creating an "insights engine" among other factors. As a leading marketing agency for construction and construction materials, Innis Maggiore engages consumers throughout their paths toward purchase, from awareness to consideration to conversion.
Positioning is the solid foundation any building needs.
Brand positioning is very much like the foundation of a commercial building or residence. With it, the right materials and careful workmanship can build a structure that can be relied upon for quality and longevity. Without it, don't step too heavily
As America's #1 Positioning Ad Agency, Innis Maggiore makes positioning strategy the foundation for everything we do. We start with every client by identifying their brand's differentiation compared to their competitors in the marketplace. When, and only when, that foundation is in place do we then turn our attention to the marketing strategy and tactics to be built upon that solid foundation.
One might associate brand positioning with consumer-packaged goods, but any category of business — whether product or service — can benefit from having a clearly differentiated brand in order to stand out in the marketplace against competitors.
It only makes sense. Why waste money funding tactic after tactic with random message after random message when your construction or construction materials marketing can focus on one brand message to cut through the tremendous amount of marketing clutter that exists today? What else is left but a strong brand position to make your marketing stronger, more effective, and more efficient?
The less differentiation within a construction, construction materials, or home improvement products category, the more money it takes to market that company. Innis Maggiore believes in using brand positioning to focus all of your marketing efforts and limit your marketing spending, while other marketing agencies for construction or construction materials or DIY products look like they're perfectly willing to waste your money.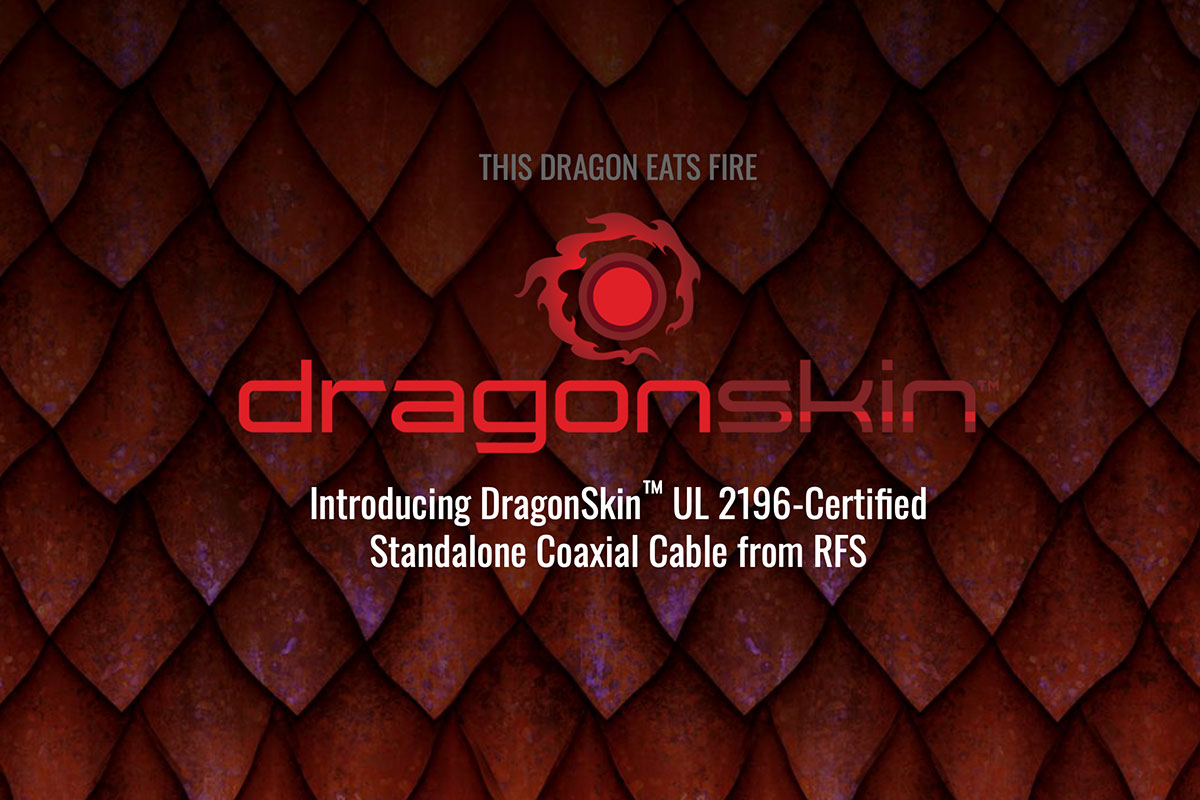 DragonSkin by RFS
It takes a dragon to tame a beast
In this case, the dragon is a monster of a new product, and the beast is a competitive market fighting for the same advantage.
Radio Frequency Systems (RFS) is a global designer and manufacturer of total-package solutions for wireless and broadcast infrastructure. They developed a new product — a coaxial cable that can withstand fire to keep communications alive to save lives in tall office and residential buildings.
RFS chose America's #1 Positioning Ad Agency, Innis Maggiore. As with all marketing projects, we start with brand positioning and base everything we do on that defining a differentiating position.
In December of 2019 we started the process, launched the last Friday in February of 2020 … and were already getting sales results the Monday after that weekend! The client continues to get qualified order inquiries as steady as the mission-critical communications their product protects.
An RFS team from multiple countries joined Innis Maggiore positioning and marketing experts for an Appreciative Discovery® session, to learn and discuss and strategize in order to help us recommend their brand position.
We named the product in the style of a consumer product, befitting its significance, while positioning the new brand as "The FIRST and ONLY in-building communications cable certified by UL" (without extra metal conduits, extensive wrapping, or requiring a fireproof enclosure).
This was followed, in quick succession, by a logo, landing page, an introductory package — from a collateral kit and trade show ads to email marketing and direct mail oversized postcard. When Google Ads and email marketing were deployed, they generated near-instant positive results.
Other agencies sell unicorns. We're all about the dragons.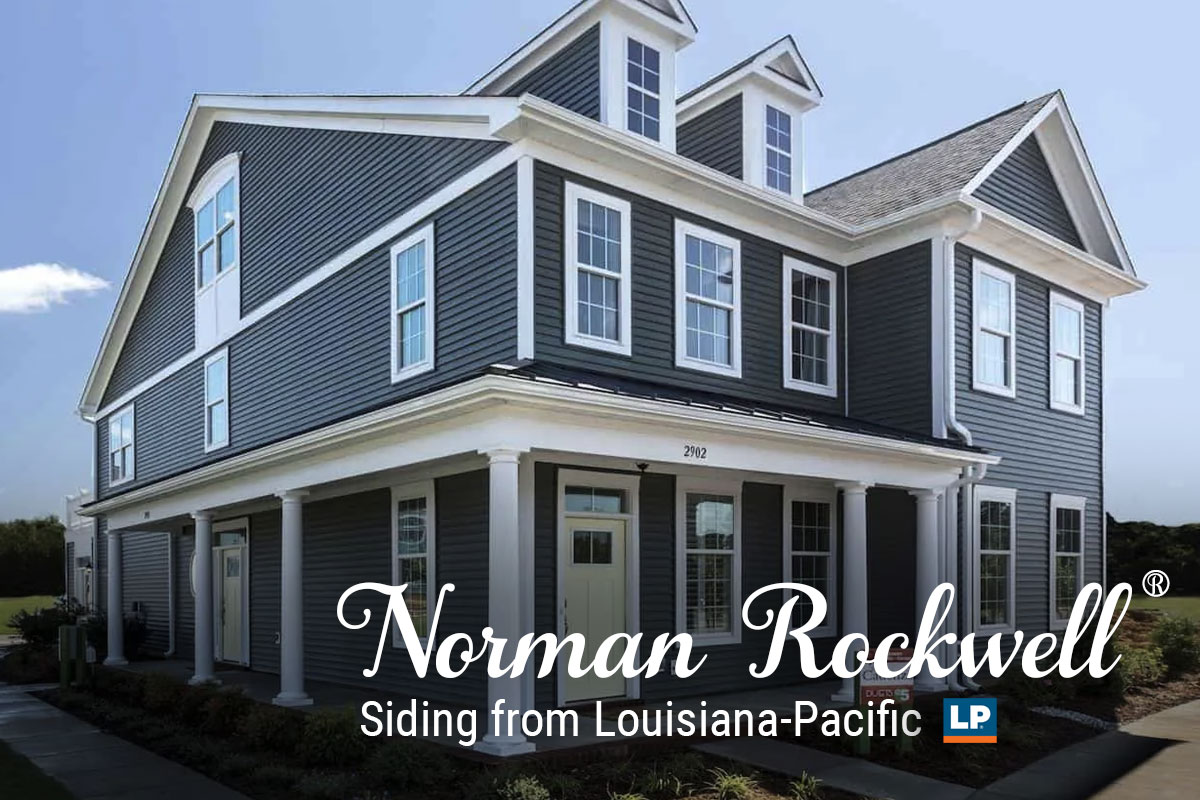 Norman Rockwell® Siding from Louisiana-Pacific
The first to co-brand a siding product
Vinyl has always been a strong, protective exterior for homes. But because the sun tends to quickly bleach the color out of siding, available colors tended to run the gamut from white to off-white, with a little ash and gray thrown in for added excitement. Louisiana-Pacific saw the limitation in the market and developed an exclusive technology that allowed them to make a new type of vinyl siding with richer, deeper colors that wouldn't fade. Suddenly fire-engine reds, verdant greens, and deep blues were possible.

The new category of rich-color siding demanded a differentiated marketing approach. Research led Innis Maggiore to consider several co-branding options that had potential to connect with the attitudes, values, and beliefs consumers' typically associate with their home. Among the many names tested, one name proved superior: Norman Rockwell. Norman Rockwell became the first co-branded siding in the industry. With the name and distinctive visual style leading the way in the brand's advertising, sales went wild. The siding became the talk of the industry, while the new brand broke industry sales records and was rated #1 by Consumer Reports.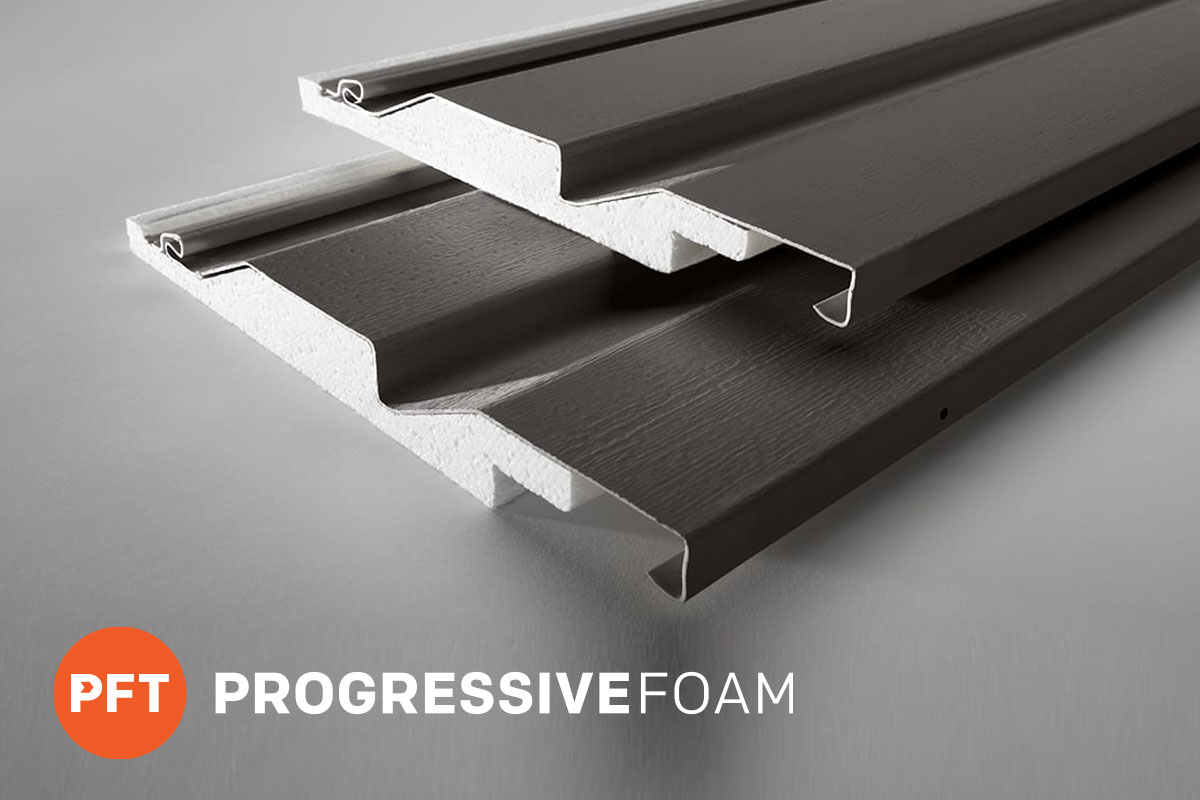 Progressive Foam Insulated Siding
The first siding to insulate your home
This is the story of how a small company had a big idea to change the future of siding — and did.
Progressive Foam Technologies, a manufacturer of EPS foam, patented a process for cutting and adhering EPS rigid insulation foam to any vinyl or composite siding, converting the hollow siding veneer into a remarkably strong, insulated wall system.
Since no other competitor had the technology to turn ordinary siding into extraordinary thermally efficient siding, it became clear to us that Progressive Foam needed to invent the category for this new product evolution, grow it, and take control of it.
We began our work by naming the category "insulated vinyl siding."
Next, we branded the client's magic ingredient (the EPS foam support behind the siding) Fullback Thermal Support — because every siding deserves a full backing!
Acting as the ex-officio authority on insulated siding helped the client to attract every major OEM siding manufacturer to the category, growing our client's customer base six-fold. Our aggressive public relations program, combined with a lead generation ChooseInsulatedSiding.com website, and PR 2.0 created a bandwagon effect engaging OEMs, dealers, and homeowners in the growing category.
"Insulated vinyl siding" became recognized as the official product category name and Fullback Thermal Support System the preferred foam for every major OEM siding brand. With the concern for energy costs and household income at a new high, the forecast for hot sales of insulated siding looks brighter than ever.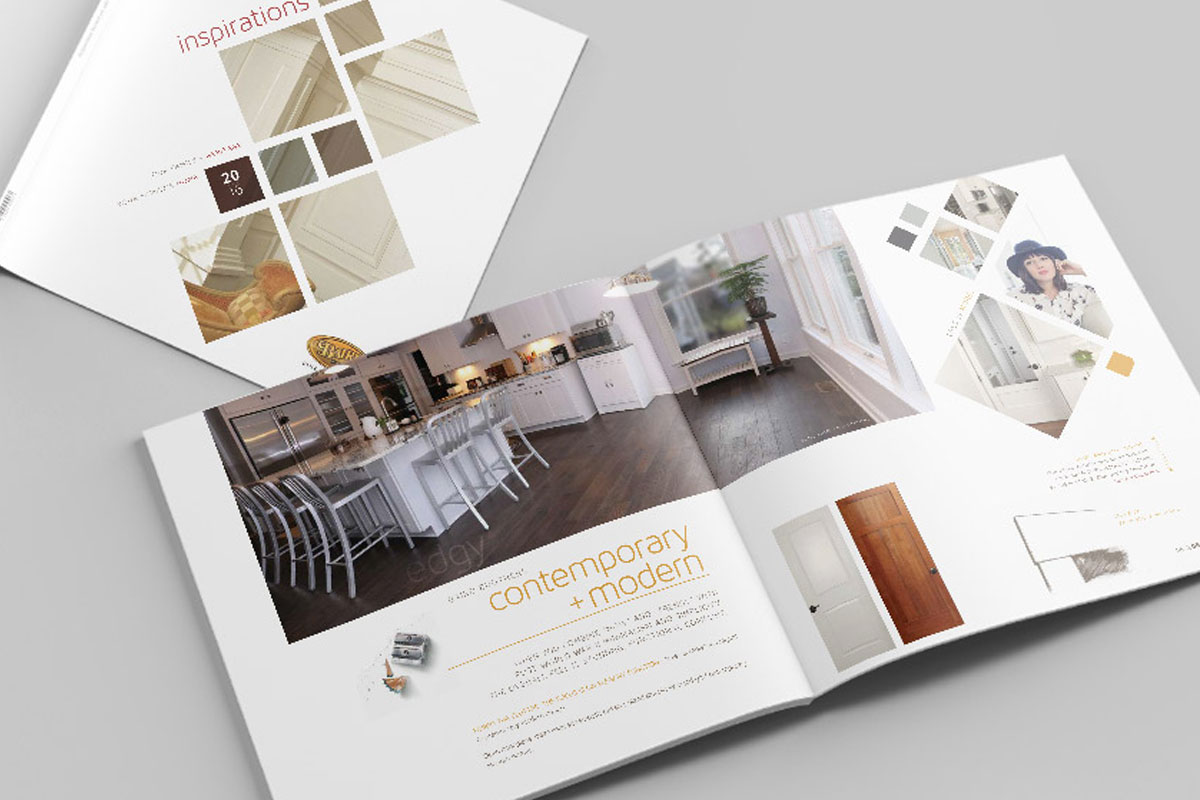 Baird Brothers Fine Hardwoods
Repositioning isn't a DIY project
Baird Brothers makes beautiful home improvement products from floors and stairwells to mouldings and interior doors. The challenge was finding a way to turn a 50-year-old family sawmill into a multi-channel retailer. Only local folks knew they had a store and would be as likely to associate it with cutting boards and Ohio State branded merch as with Baird's core building products.
We rebranded the sawmill to Baird Brothers Fine Hardwoods, emphasizing Baird's high-end quality and using award-winning TV, collateral and direct marketing, paid search, and a new e-commerce website. The perception of local purchasers rose to the level appropriate to the Baird Brothers' craftsmanship, while the website now generates online sales by shipping 10,000 different premium custom products throughout the country.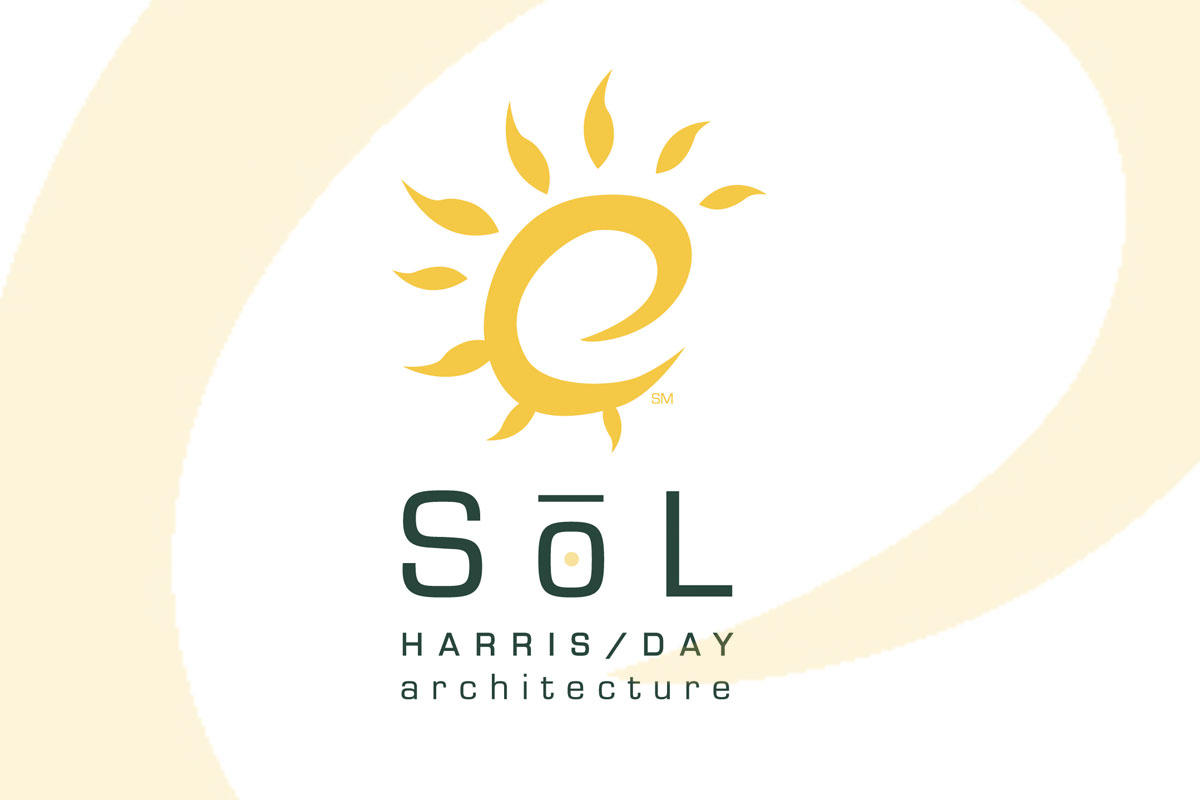 SōL Harris Day Architects
Brand repositioning puts people first
SōL Harris Day Architects, one of Canton's oldest architectural design firms was in dire straits. Projects in the market were in decline. Market share was being lost to design/build companies offering speed and mass customization but not much creativity. Counter to the design/builders, Harris Day didn't just "fit people in pre-formed boxes."
They designed buildings around the heart and soul of what people wanted and needed in order to be fully productive and satisfied beings. Going against the design/build cookie cutter approach to building, we positioned Harris Day as designing for people ("the human element") and designing for life (creating structures where "form follows people"). To reinvigorate the brand, we appended the SōL idea to the Harris Day name and created a whole new logo and identity consistent with our lighter, brighter, "people-first" idea.
In addition to the branding, the agency taught the firm how to package and sell the idea in one-to-one presentations. Today, SōL Harris Day Architecture is not only surviving, but thriving, adding staff and growing market share.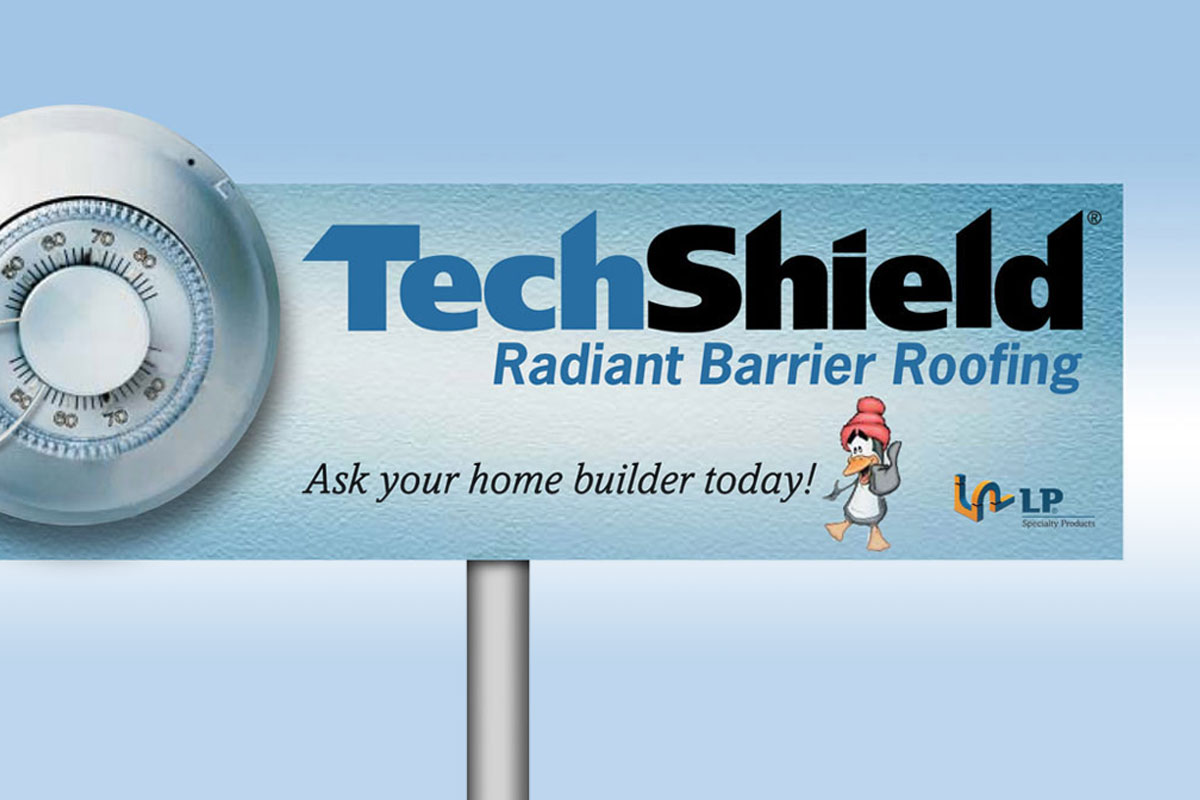 TechShield® Radiant Barrier Sheathing from Louisiana-Pacific
A cool penguin heats up building product sales
When Louisiana-Pacific created yet another home building products innovation, they returned to Innis Maggiore. Having succeeded with the co-branded Norman Rockwell® Siding project, the team of LP and IM reunited to introduce a roofing product with a built-in heat barrier to help save energy.
Innis Maggiore invented both the name AND the category for this aluminized interior roof sheathing that keeps cooling costs down. To ensure the brand would be first to mind, we chose to use a "visual hook" for interest and recall, creating the coolest penguin around, a character named Rufus.
Combined with the agency's integrated advertising/public relations campaign and our innovative "HyperGrowth" media/market strategy to introduce the brand in key markets, Rufus helped make this the No. 1 selling product in the category. This increased installation from 1-in-every-14 homes to 1-in-every-5 in less than one year.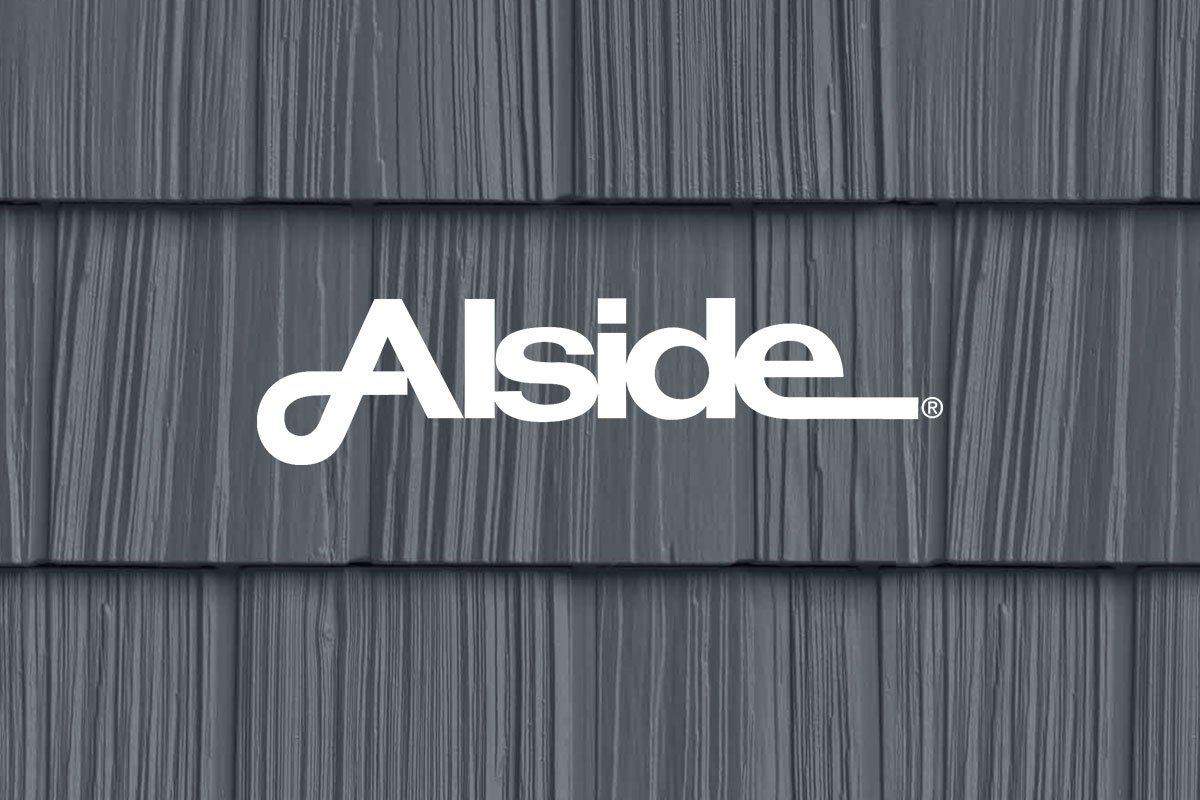 Alside®
Life is for living, and living is easy with differentiation
Alside, the manufacturer of an extensive selection of residential building products, needed a better way to increase sales through its dealer channel.
Innis Maggiore designed and built a new website that allowed consumers to view products, locate dealers, and visualize Alside products on their new or remodeled home.
The website experience and messaging underscored our positioning recommendation as denoted by the tagline, "Because life is for living®," along with the brand promise of a lifetime of beauty and performance in their siding, windows, and trim accessories.
We created a Design Showcase, an interactive way to allow the homeowner to view homes with various styles and colors in place. The new positioning and interactive tactics yielded an astounding 1,000% increase in product information requests and dealer referrals.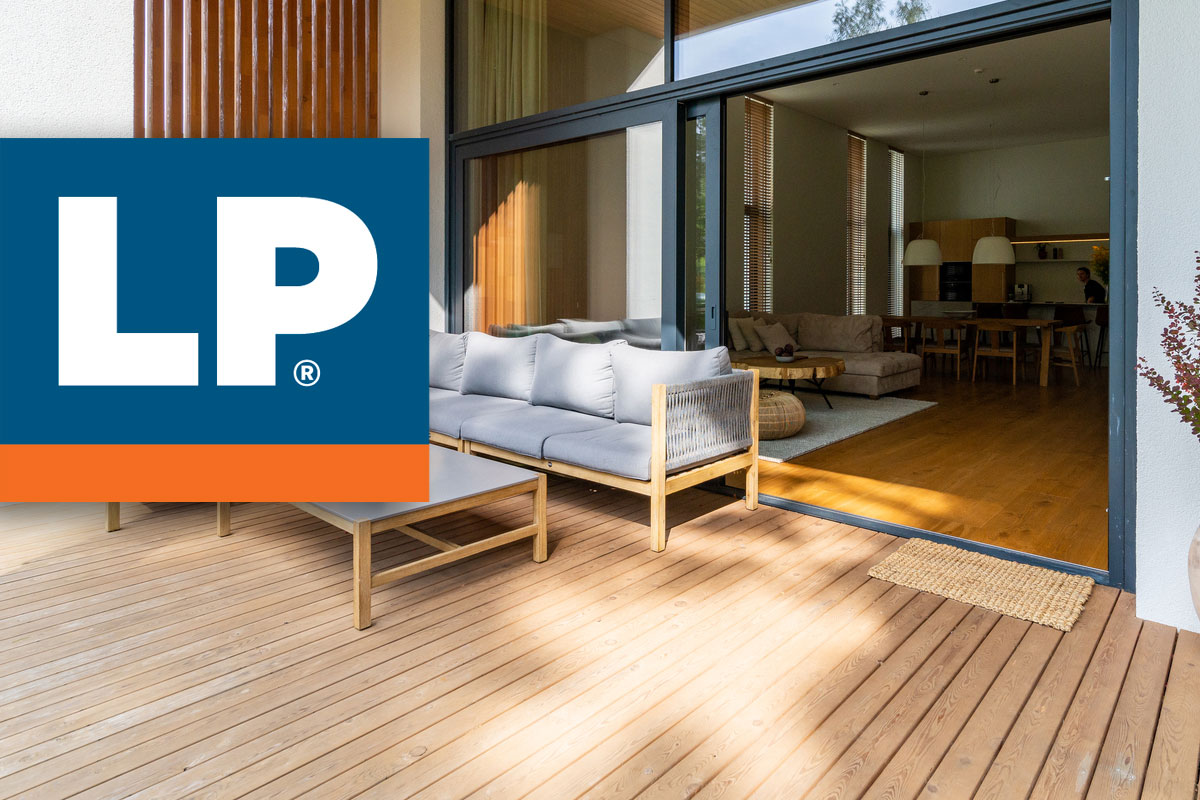 WeatherBest® Composite Decking from Louisiana-Pacific
Would you like to triple your sales, too?
Once again, LP returned to Innis Maggiore when they created yet another home DIY breakthrough.
WeatherBest composite decking was an innovative, weatherproof composite created to capture the rich, natural look of wood.
In rolling out this new product, intensive research led to a three-tier strategy (basic, select, and premium) to use their scarce WeatherBest premium product as a means to pull the other two products behind it.
Our creative emphasized the fact that WeatherBest stands up to the elements better than wood with the line, "You could, but not with wood" — a promise that no other decking product could make at the time. The premium product sold out quickly, shooting to the #3 brand in the category in less than a year, and tripling sales over three years.
Contact Us
Get proven building products and services advertising that works. Whether you are looking for a rebrand, a website rebuild, a marketing campaign for a launch of a new service, or help with driving more traffic to your current site, Innis Maggiore brings decades of experience as a leading building products and services advertising agency working with the construction industry to the table. For real results from your marketing efforts, reach out to us today.
Contact Us