An experienced consumer product marketing agency is key to today's growth demands
Choose the right consumer packaged goods marketing agency to engage consumers along the entire path-to-purchase.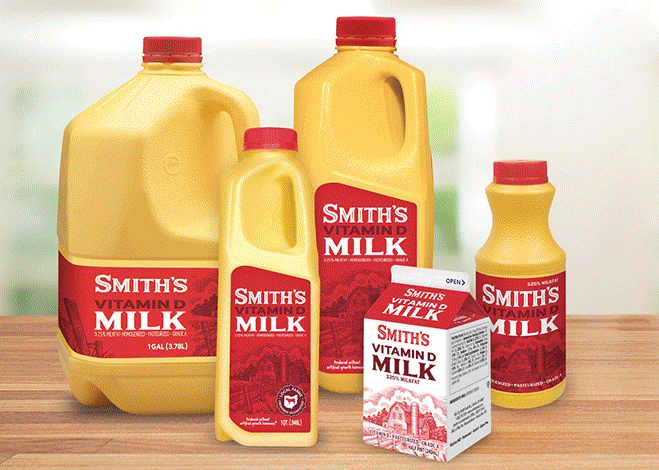 Smith's, Mid's, Orlando Baking Company and Nickles Bakery
When people think of marketing and advertising, they usually first think of consumer packaged goods (CPG). It makes sense, because consumer products are tangible, highly visible and purchased on a regular basis with great frequency. While other categories, such as automotive and retail (Amazon, Walmart, Target) spend more on advertising, consumer product companies actually represent the highest category in average revenue spent on marketing, at 24%.
Clearly, this makes the decision about a marketing agency for consumer products crucial. Innis Maggiore has been a leading consumer product marketing agency for nearly half a century, yet we continue to advance as the industry and its marketing technologies advance.
Consumer packaged goods fall into several main subcategories, which include food & beverages, cleaning products, cosmetics, healthcare & OTC medications, and personal hygiene. Innis Maggiore has extensive experience across these categories — food products such as Smith Dairy, MID'S True Sicilian Pasta Sauce, Orlando Baking Company, Free! Leafy Greens, various Shearer's snack brands, Gerber's Amish Farms Chicken, Harry London Chocolates, Nickles Bakery, Biery and Brewster Cheese brands, and Artisa Cottage Cheese; healthcare brands GOJO, PURELL, Biofreeze, and Zim's Crack Crème; pet products from Bil-Jac, NILodor, and Coastal Pet Products; plus cleaning products from Summit Brands (including Iron Out).
Your consumer packaged goods agency has to move with you.
The days are long gone when marketing agencies for consumer products could get away with being the most aggressive advertiser and watch market share mount.
Between heavy TV advertising and attention-getting packaging, name recognition used to translate to sales. Today, insights and technologies and metrics have become as important as product names and packaging design and price points. According to a McKinsey & Company survey of major CPG leaders, their growth demands require marketing that's far more sophisticated, predictive, and customized than ever before.
Innis Maggiore works with our consumer product marketing partners to deliver the right message at the right time in moments that matter and measure the impact. That could mean a connected TV effort in concert with a digital and social program or a geofenced coupon offer tied to billboard placements around key retailers.
Customer-centric strategies drive smart marketing endeavors that are focused on connections with consumers, utilizing compelling storytelling, timely and meaningful content, and creating an "insights engine" among other factors. As a leading marketing agency for consumer products, Innis Maggiore employs shopper marketing to engage consumers throughout their paths toward purchase, from awareness to consideration to conversion.
And we remain a top CPG marketer choice for packaging design. After all, McKinsey points out that 70% of consumers form their impression of a brand based on its package, while (depending on the source) between 70% to 76% to 82% of consumer decisions are still made in the store.
Positioning is more important to consumer packaged goods success than ever before.
Traditionally, marketing agencies for consumer products have relied upon brand positioning to guide their (largely) TV and print advertising campaigns.
Unfortunately, too many consumer packaged goods agencies have left product differentiation behind as they increasingly rely on tactics. They're getting lost in the details before they decide on a brand's underlying essence.
As America's #1 Positioning Ad Agency, Innis Maggiore continues to put positioning strategy first and then base tactics on a brand's differentiation. Innis Maggiore is the only full-service agency with decades of experience as a consumer product marketing agency that helps CPG companies establish their brand position as a core part of an overall marketing strategy.
It only makes sense. Why waste money funding tactic after tactic with random message after random message when your consumer product marketing can focus on one brand message to cut through the tremendous amount of marketing clutter that exists today? Go into any section of a store, seek out any product category, and stand in front of its display. You're dazzled by foot after foot of shelf after shelf displaying products that basically look the same. Within any given category of consumer packaged goods, you'll notice a similarity in package shape, size, and even color. Names can be alike and features can seem like duplicates. What else is left but a strong brand position to make consumer product marketing stronger, more effective, and more efficient?
The less differentiation within a consumer packaged product category, the more money it takes to market that CPG. Innis Maggiore believes in using brand positioning to focus all of your marketing efforts and limit your marketing spending, while other marketing agencies for consumer products look like they're perfectly willing to waste your money.
PwC has canvassed the top companies of the top consumer brands to recommend how best to succeed beyond the reactive mode of the pandemic environment. They characterized a need to focus on the next horizon in 2022 and beyond, identifying the #1 way of tackling today's CPG challenges as reclaiming strategic differentiation. And of course that starts with a brand's position in the marketplace.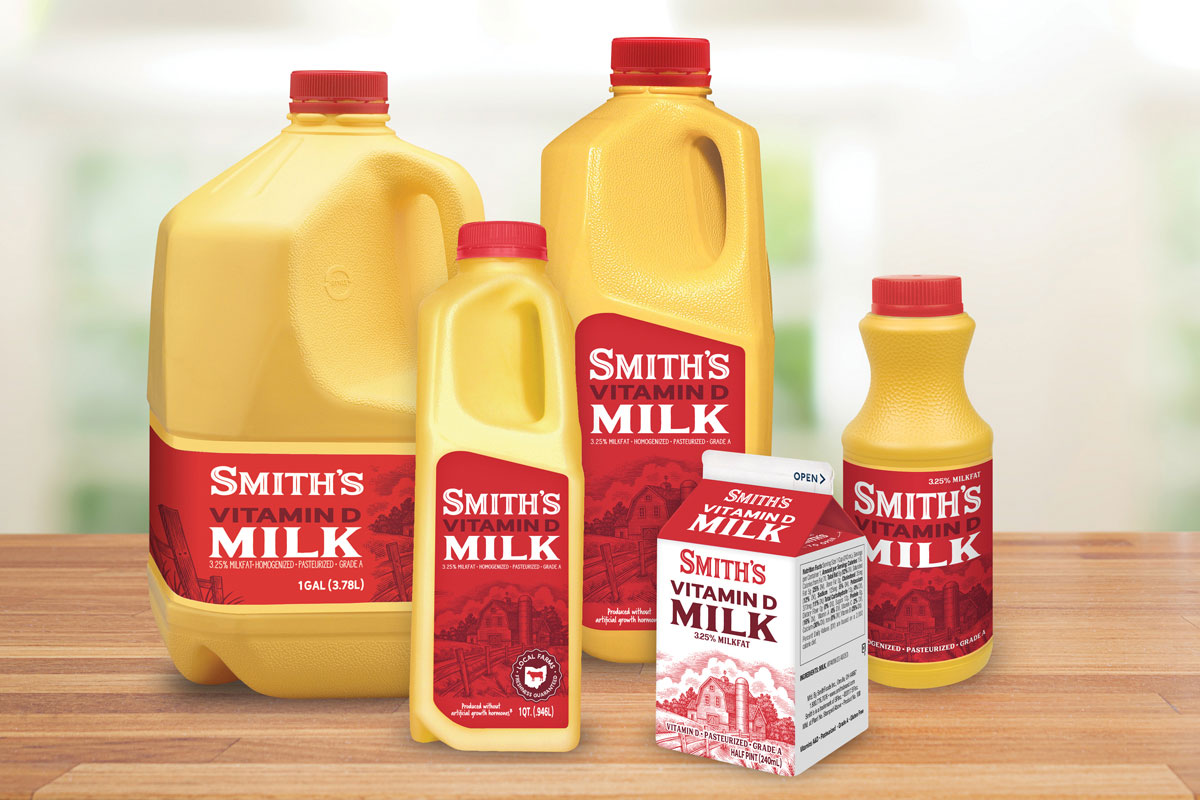 Smith's Dairy
Family tradition gets a dramatic update to appeal to today's shoppers
Innis Maggiore collaborated with the region's leading dairy brand, a family company that still works only with family farms within 60 miles, to protect the time-honored tradition for quality as started by two brothers over a century ago. Together, we realized it was critical to remain true to Smith's heritage brand position, yet recognized the need to resonate with new generations of buyers to increase shelf space in a declining category (people moving away from dairy).
We re-invigorated the brand while maintaining loyalty, with a total packaging line makeover of every product in the 125+ SKU lineup of Smith's milks, sour creams, cottage cheeses, dips, ice creams and more. This was a complete stylistic redo from cartoon cows to a sophisticated design more in tune with a leading, quality brand.
This investment was supported by everything from a new website and TV to point-of-sale and strong social media. The new branding — themed "Tradition you can taste" — won ADDYs for website and photography, while a digital campaign for Smith's dip products resulted in a 20% increase in sales over the prior year.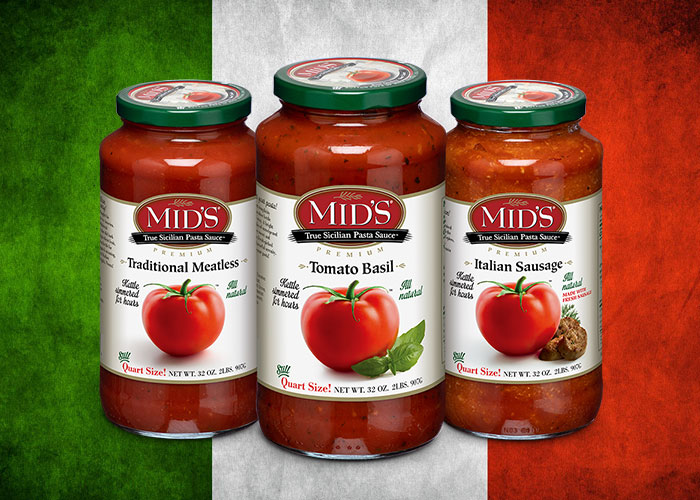 MID'S True Sicilian Pasta Sauce
The Old Country way is still the best way
If amore could fit in a jar … it would be called MID'S. Mideo came to America over 70 years ago from the hills of Sicily and brought a gift to his new country, his new home. That gift is his mother's original recipe for a sauce that's made a better way the old-world way, slow cooked for 4 hours instead of a 20-minute quick factory steaming like so many brands.
While the way they make their product hasn't changed with the times, MID'S realized their marketing shouldn't stay stuck in the past. Innis Maggiore's Appreciative Discovery® process helped us uncover the brand position that was always there, but not specifically stated.
It's common in the sauce business to call a product "Authentic Italian," but MID'S was more than authentic in style and Italian in origin. Instead, MID'S remained true, true to an ideal that could never be compromised. And Italy is made up of more than one region with more than one generic Italian cuisine. Mideo's nonna proudly lived her entire life in Sicily. Thus the new product descriptor and tagline: "True Sicilian Pasta Sauce."
We worked together to translate that brand position to marketing just as distinct and stylish, the perfect balance of Old World tradition with New World sensibilities. From packaging and point-of-sale to a new website and retail promotions to social media and digital support, MID'S has grown from being in 50 local supermarkets to over 7,000 across the country.
And when the hometown team joins forces with the hometown sauce, the result is legendary. For the second consecutive year, MID'S True Sicilian Pasta Sauce is proud partner of the Cleveland Browns. We wanted to support this promotional powerhouse with an appropriately rousing campaign featuring limited edition jars, point-of-sale, a landing page to win game tickets, and more. As you might guess knowing the loyalty of Browns fans, the commemorative jars have become a huge fan favorite.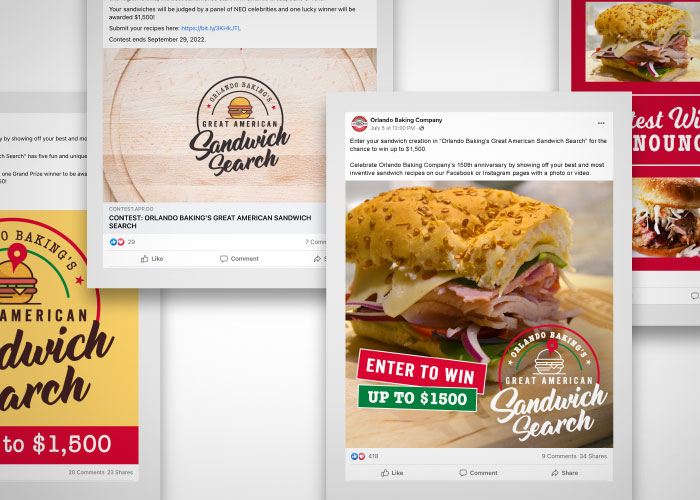 Orlando Baking Company
The search for the perfect sandwich brings media attention and new fans
As part of Orlando Baking Company's 150th anniversary celebration, Innis Maggiore created a promotion called "The Great American Sandwich Search" that's a contest for the most imaginative and tasty recipes, with winners to be chosen by Cleveland celebrity judges. Promotional support centers on social media marketing, programmatic video and digital.
Thus far, there have been over several thousand contest page visits and nearly 250 sandwich entries. Innis Maggiore public relations efforts have garnered a feature article in Cleveland's leading lifestyle magazine as well as a segment on a top Cleveland TV station's newscast.
Though a short-term promotion, the results are proving to benefit the client beyond the temporary, as Orlando's Facebook followers have jumped about 40%, while the promotion has garnered over 2 million impressions for the brand.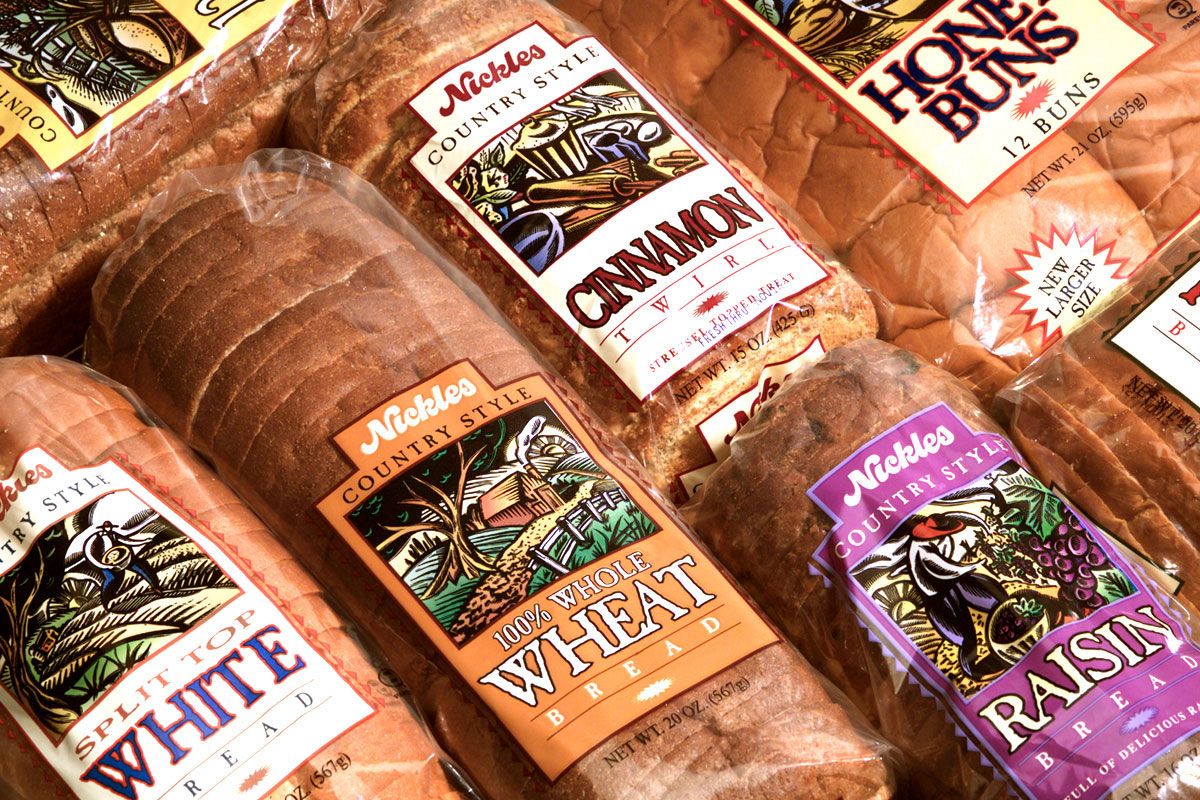 Nickles Bakery
Repositioning to become a premium line requires a premium packaging redesign
Nickles, a major Midwest bakery, wanted to update its Country Style Bread packaging. As America's #1 Positioning Ad Agency, Innis Maggiore recommended that it be accomplished via a repositioning effort. After all, if you want to be viewed as a premium product line, you need to look premium.
Since the Country Style product is an artisan bread, we gave it an artisan style, conveyed through specially commissioned woodcut illustrations emphasizing natural ingredients with idealized views of farming.
We also knew that no advertising would support the line. No PR. No nothing. Just a simple package change. But the results were astonishing. When the new package design from Innis Maggiore hit the shelves, sales jumped by 26%. But that was just the beginning. Since then Innis Maggiore upgraded the design of Nickles rolls, buns, cakes and more, resulting in across-the-board sales increases and more room for Nickles products on grocery shelves throughout the Midwest.
Contact Us
Get proven consumer packaged goods advertising that works. Whether you are looking for a rebrand, a website rebuild, a marketing campaign for a launch of a new service, or help with driving more traffic to your current site, Innis Maggiore brings decades of experience as a leading consumer packaged goods advertising agency working with the CPG industry to the table. For real results from your marketing efforts, reach out to us today.
Contact Us