The leading marketing strategy from a healthcare advertising agency
There are three core qualities you should be looking for in a marketing partner.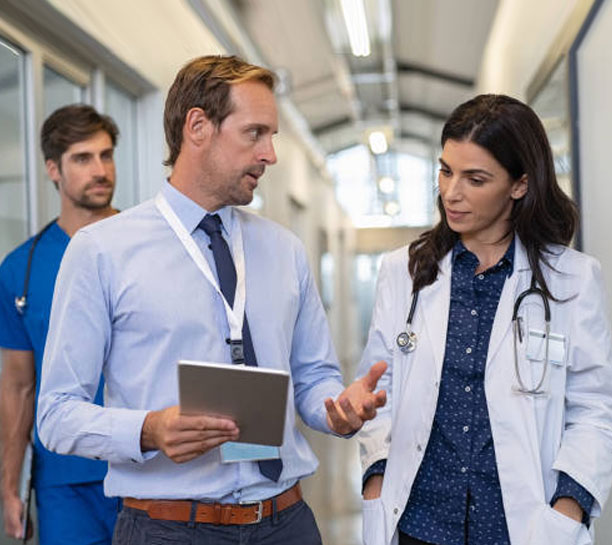 Innis Maggiore is a full-service healthcare advertising agency that has all the capabilities to handle your marketing needs.
First, look for one with extensive experience as a healthcare advertising agency. One who has spent decades in the healthcare industry will understand how your business functions, challenges you face that are unique to healthcare, how your audience thinks, and more. This knowledge, combined with a familiarity with managing relationships with healthcare providers, ensures marketing solutions that will bring the best results for your organization. Innis Maggiore has worked with a wide range of healthcare organizations, in categories ranging from hospitals and providers, to health insurance, Medicare Advantage Plans, durable medical goods, medical devices, and more. In fact, one of our 25+ year legacy clients is Aultman Hospital, the region's largest healthcare system.
Second, you want a healthcare advertising agency that can successfully integrate all aspects of your marketing. For example, if you hire a separate web development firm to build your website, there is a good chance it will not marry your brand to the functional value required by healthcare consumers. Instead, consider an agency that is full-service, like Innis Maggiore. A full-service healthcare advertising agency has the scope to handle every aspect of your marketing.
Taking the website example from above, a full-service agency will build your site with an understanding of information architecture (how content is laid out on your site to convert traffic to customers), digital advertising (how to get traffic there in the first place), and branding (building a brand that people will remember). All these factors come together to make a healthcare website successful.
Finally, you need an agency who gets positioning. Why?
The impact of positioning on healthcare advertising
Many advertising agencies talk about branding, but really, branding follows positioning.
Positioning is simply how you position yourself in the market. In other words, it's standing for one simple, relevant idea in the minds of your prospects. What does that mean?
It's all about differentiation. How are you standing out from your competitors?
Consumers are overwhelmed with messaging. There's a lack of clarity, especially when it comes to an industry like healthcare, where so many providers look similar, leaving people to choose based on little more than convenient access. Positioning helps clarify messaging, helping your brand stand out to prospects. Then, when a potential customer requires a service that you provide, picking your organization becomes easy because you are at the top of their list of options.
As America's #1 Positioning Ad Agency, Innis Maggiore is the only full-service agency with decades of experience as a healthcare advertising agency that helps healthcare organizations establish their positioning as a core part of overall marketing strategy. From there, we build out web assets, marketing campaigns, and more, all firmly rooted in the positioning strategy.
Innis Maggiore uniquely brings together all three of these core qualities you need in a marketing partner: healthcare advertising experience, full-service agency, strategy based on positioning. To find out how we can help your organization stand out today, contact us. If you need more information, check out the results we've achieved for other healthcare organizations below.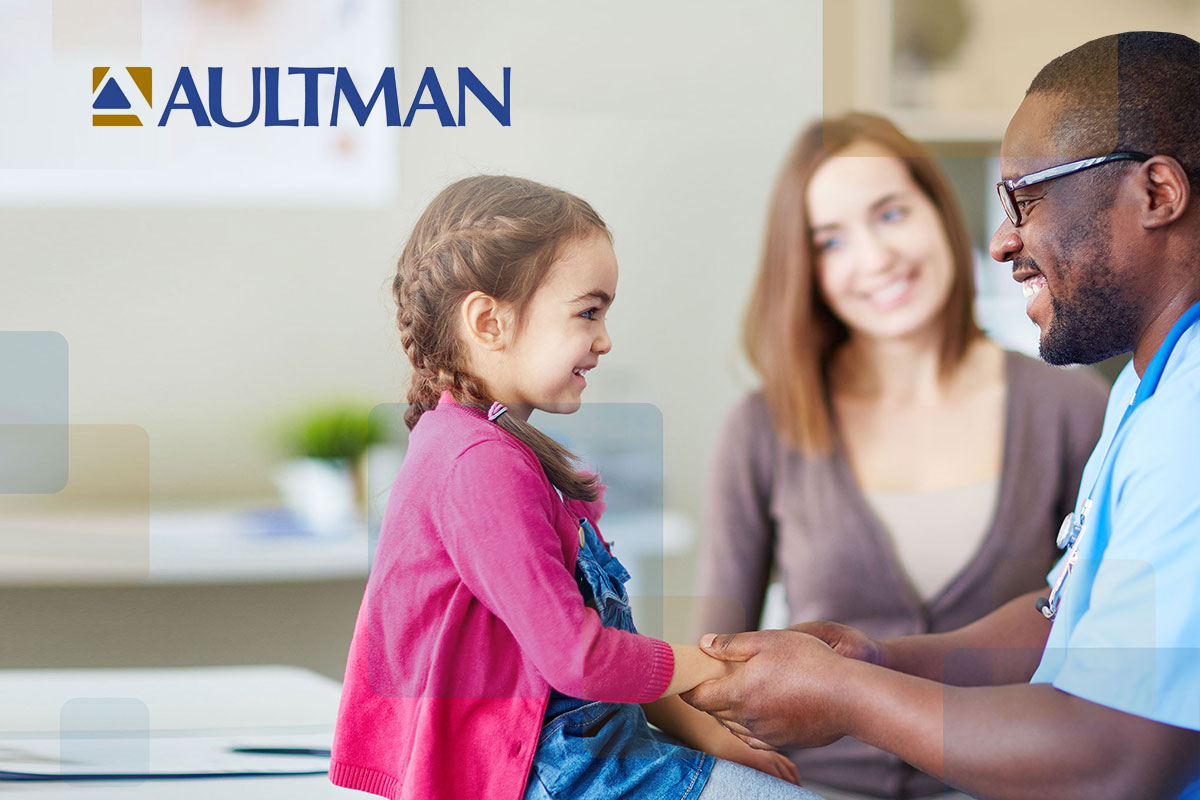 Aultman Health System
Local healthcare system repositions its brand — after over a century
For 125 years, Aultman was the area healthcare leader, until The Cleveland Clinic acquired the #2 hospital.
Since its founding in 1891, the Aultman health delivery system has owned the idea of "healthcare leadership." All that changed in 2019 when The Cleveland Clinic, recognized as one of the "one of the world's great hospitals," acquired the #2 hospital in Aultman's market.
Innis Maggiore, Aultman's long-time healthcare advertising agency, counseled the client that this dramatic shift in Northeast Ohio's healthcare landscape necessitated a repositioning for the Aultman brand to be the area's leader in customer- and community-intimacy.
The strategy was to attack an inherent weakness in The Clinic's strength — its size and scale. The Cleveland Clinic can deliver world-class care, but cannot also treat the patient on a personal basis nor involve themselves meaningfully in the community.
Our integrated, multi-county "We've got you" campaign conveys the highly personal support Aultman physicians and staff bring to every patient and each community. Tactics include TV, radio, full-page newspaper and magazine ads, digital, programmatic, social media, campus graphics, outdoor, news bumpers, sports tickers and more.
Immediate results included a 12% year-over-year lift in website traffic and 25% lift in users reaching the site through Google search, suggesting a larger audience searching for Aultman and Aultman services. Additionally, the client and board said they believe this was the best advertising campaign they've seen to date.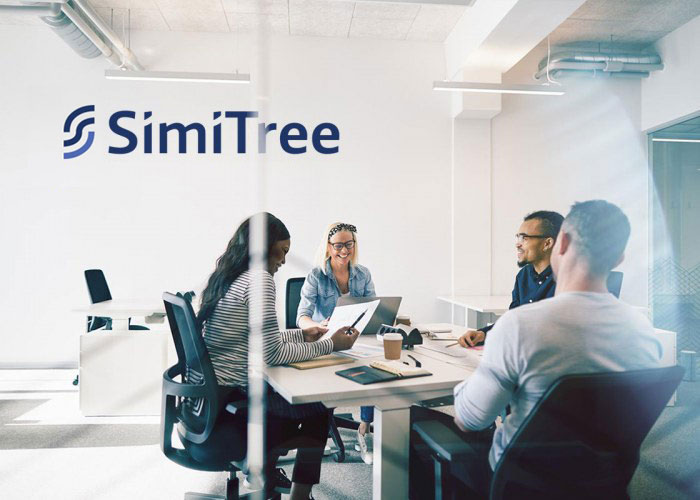 SimiTree
A new brand aligns business with care
SimiTree is an outsourced services, coding, professional services, and talent management resource that serves home health, hospice, applied behavioral analysis, palliative care, and other post-acute organizations. In May of 2021, this new entity was created by a merger of Simione Healthcare Consultants with BlackTree Healthcare Consulting.
Innis Maggiore has worked with SimiTree to brand the healthcare consulting experts. This has entailed brand identity and guidelines, website, print and digital advertising, Google Ads and social media, trade show booth, video, and much more. We continue to update materials as more acquisition has occurred, serving also as valued marketing consultant for their organization.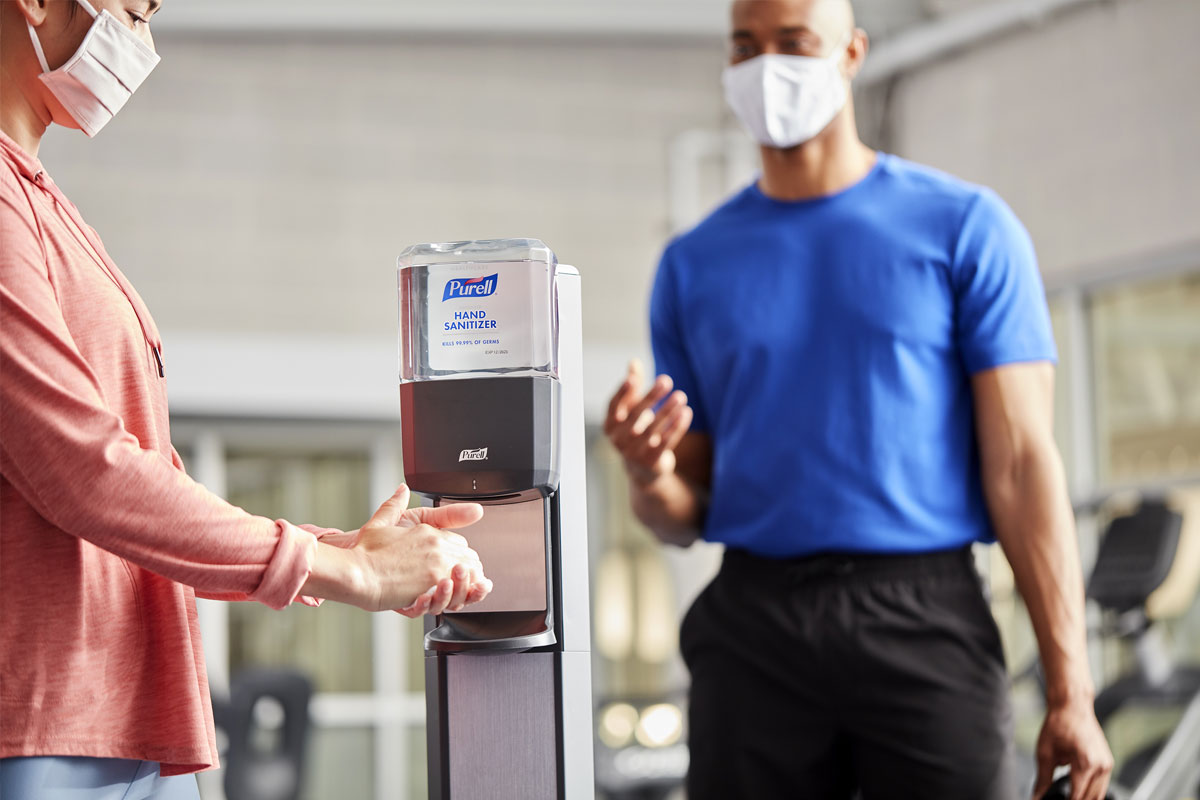 GOJO (makers of PURELL®)
Sanitizer manufacturer segments its messaging to appeal to a range of industries
Through information architecture and content organization, Innis Maggiore helped GOJO (on both their GOJO and PURELL websites) to target each of their unique markets in the most relevant manner, creating a clear and logical journey for their segments while underscoring the brands' leadership position. SEM and content (SEO-rich market pages) drive targeted traffic to "The PURELL Solution™" — a program that is customized for each market.
In addition to site organization around unique markets, the Sitecore CMS platform is leveraged to personalize the user experience for each audience. No matter the visitor, and whatever the market, we help provide the most relevant content; collect more information about them (e.g., name and business email); and engage in specific calls to action.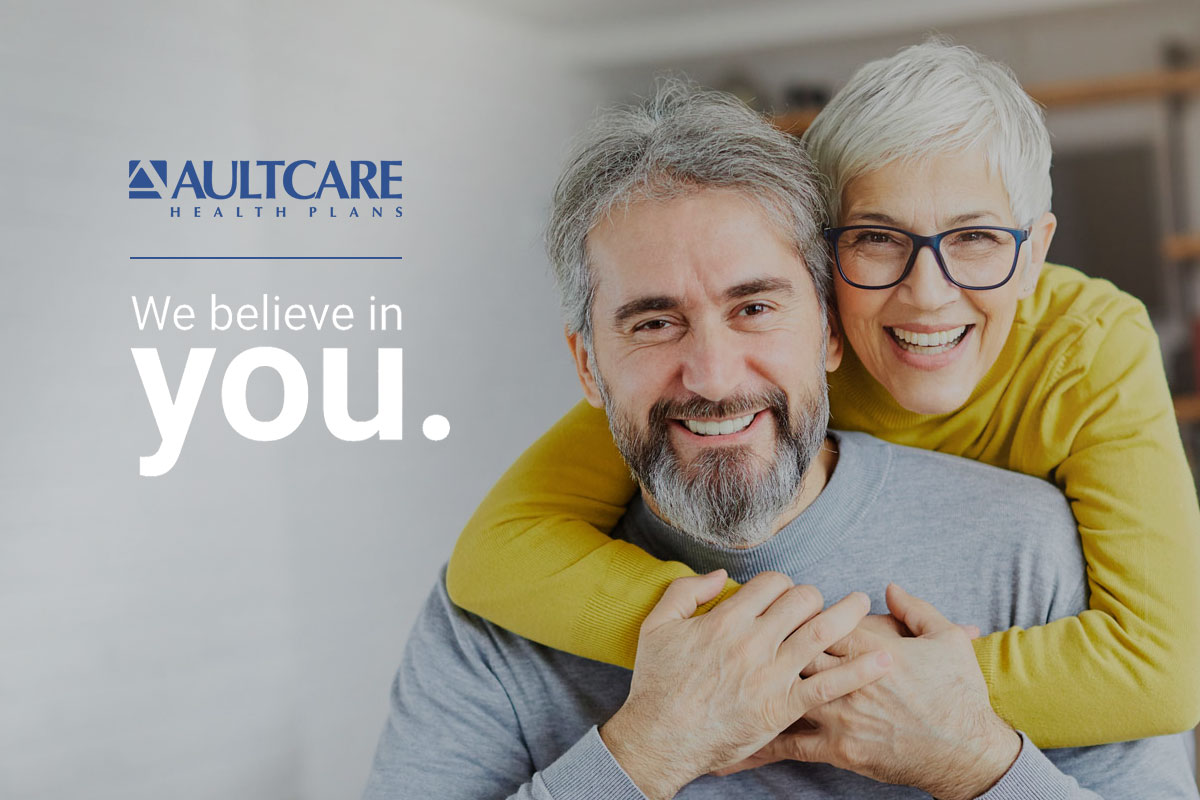 AultCare Health Plans
Making local ownership the difference
When people think of health insurance, it's often as a huge, impersonal behemoth with little difference between one and another. Unfortunately, they also think of trying to reach a real human being while enduring a seemingly endless menu of recorded questions, only to be put on hold forever to some offshore call center.
We have worked with AultCare Health Plans for over two decades as their healthcare advertising agency of record, creating a clear distinction between their relationship with members against those big, out-of-town giants. Our campaigns have always emphasized that AultCare is the locally owned health insurance alternative where you get "a local call for local care." As America's #1 Positioning Ad Agency, Innis Maggiore has never strayed from this brand position, keeping AultCare at the top of the list for personal care.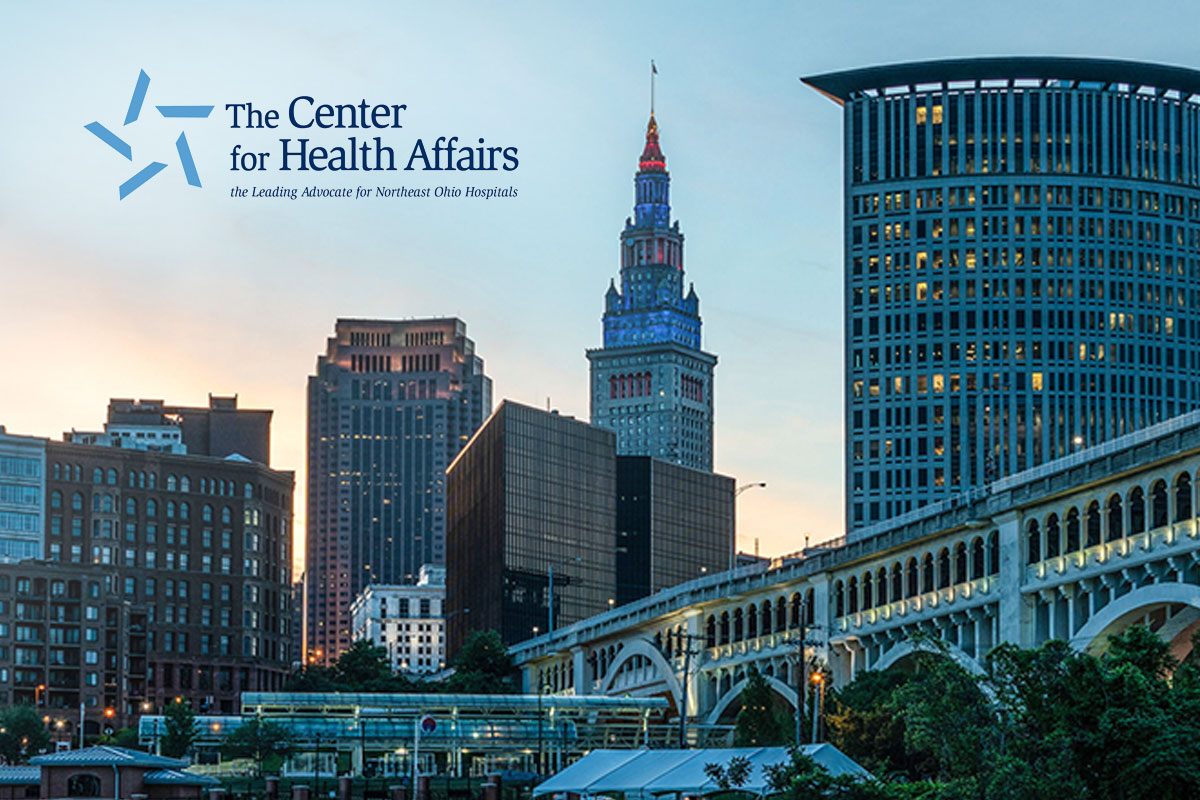 Center for Health Affairs
Insights and advocacy for the complex world of healthcare
The Center for Health Affairs is an association for hospitals located in Northeast Ohio. Members include leaders such as Cleveland Clinic and University Hospitals.
This nonprofit had been advocating on behalf of its members for over 100 years, and came to Innis Maggiore to rebrand the main organization as well as its affiliate businesses with the area's leading healthcare advertising agency. Using our proprietary Appreciative Discovery® process, we partnered with several organizational groups to create its master brand and subsidiary system, with everything from logos to websites.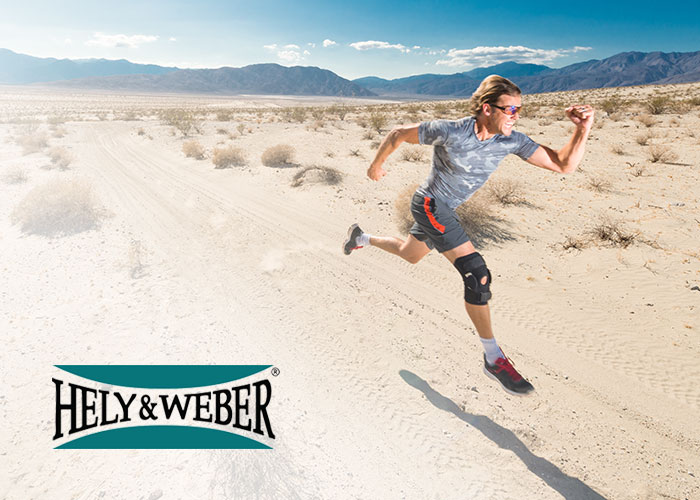 Hely & Weber
Braces for athletes should look like they're made for winners
In soft braces, Hely & Weber has been the king of the elbow or shoulder, whichever you prefer, for nearly 30 years. Its brand is sold only to physicians. Fans of positioning strategy, the duo of Hely & Weber sought us out from their home office in California to help them position their brand against a growing number of inferior knock-off products.
In addition to evolving the look of their logo and brand identity, the agency worked to bring branding to their orthopedic and sports medicine braces, with the goal of making the Hely & Weber product as distinctive in its space as a Ralph Lauren shirt is in its.
Positioned around the idea, "Every product physician inspired," the agency refreshed the company logo and designed apparel for a whole new line of performance braces featuring a new wicking fabric formulation that keeps skin dry and comfortable. Part of the agency assignment was naming this new fabric technology.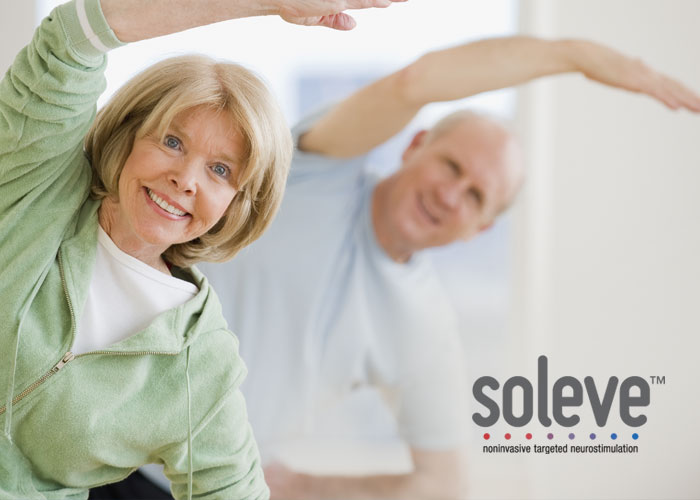 SOLEVE Noninvasive Targeted Neurostimulation
A new way to relieve pain with a new product introduction
In Israel, a large, expensive piece of medical equipment was called Nervomatrix. While people in the U.S. couldn't figure out what it meant, they knew it sounded scary (particularly given its coincidental timing to "The Matrix" movie series).
Innis Maggiore saw hope for this promising new modality, addressing every aspect of the product (aside from the technology itself) and marketing in a completely fresh manner as a launch that targeted both medical practices and patients.
We renamed the therapy SOLEVE (to sound like "relieve") and created the category of Noninvasive Targeted Neurostimulation. We then designed a logo with a calming and relaxing feel that included a graphic motif symbolizing the row of pulsing probes that rest on the surface of the skin to stimulate the release of endorphins.
To reach both pain management practices and those suffering with chronic back pain, we created sell-in materials for physicians, journal ads, signage for doctor offices and malls, a microsite for practices and landing page for patients, along with a 5-minute infomercial- style video with matching 1-minute DRTV spot.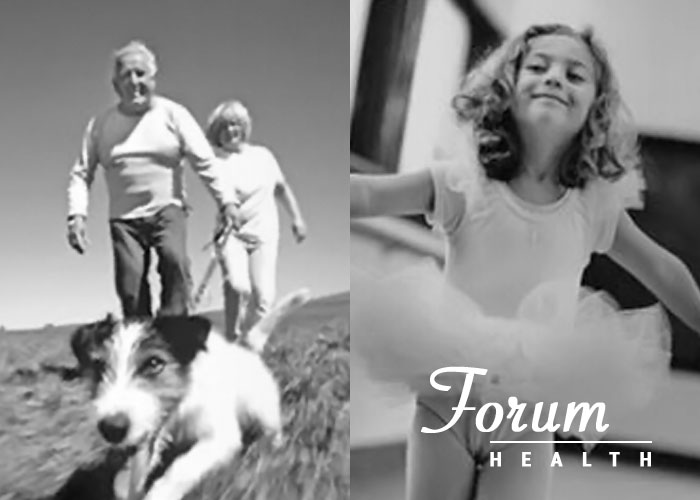 Forum Health
Marketing campaign successfully introduces new health center to community
Forum Health had just finished building their Center for Women and Babies in Boardman, Ohio. They tasked healthcare advertising agency Innis Maggiore with launching the Center to the public through a multifaceted marketing campaign.
Through a mix of TV, direct mail, collateral/signage, and public relations, our integrated brand campaign played a significant role in boosting admission rates beyond expectations.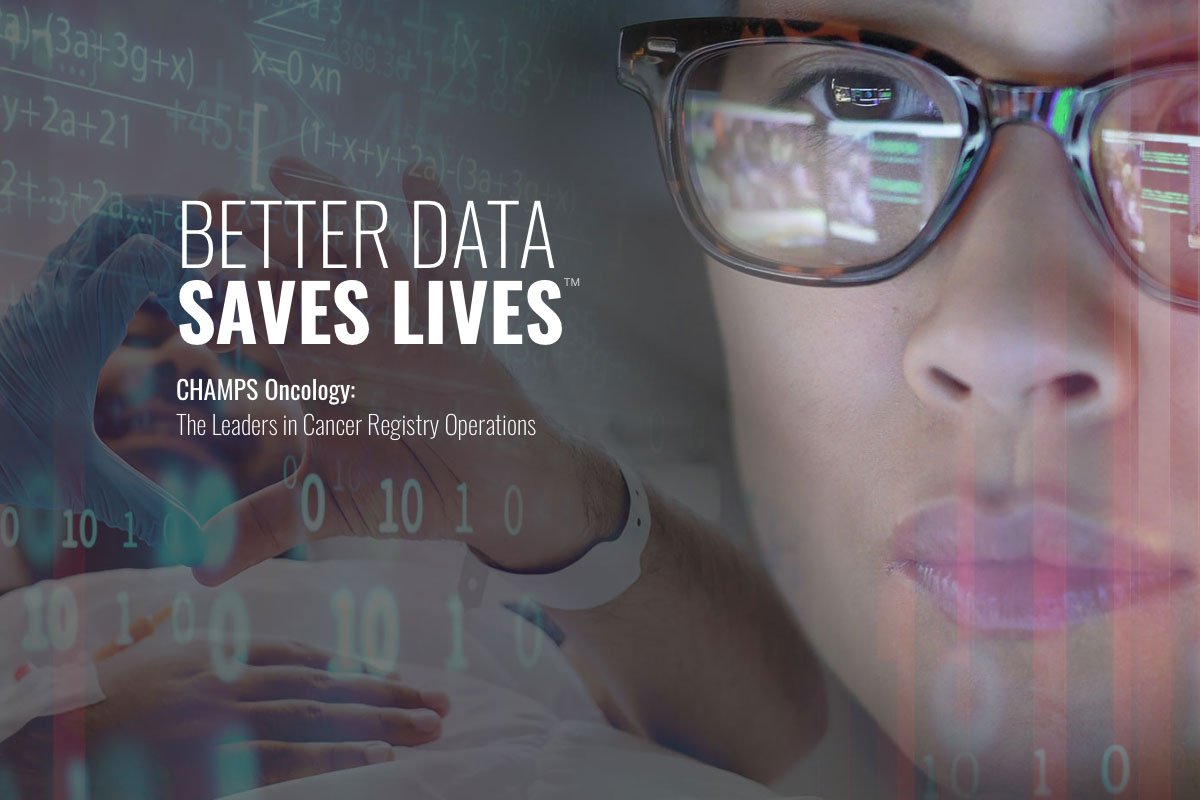 CHAMPS Oncology
Marketing the cancer registry leaders
CHAMPS Oncology was an industry leader in cancer analytics and registry services. As part of the agency's rebranding efforts for The Center for Health Affairs and its business affiliates, Innis Maggiore cemented a relationship with CHAMPS Oncology that led to a major project to create its new website.
Built around the theme we coined, "Better Data Saves Lives," we crafted a site that the client fell in love with. Perhaps so did another company called QCentrix, because within a year of the site's launch, that healthcare analytics specialist acquired CHAMPS Oncology and brought the organization under its own branding.
Get proven healthcare advertising that works
Whether you are looking for a rebrand, a website rebuild, a marketing campaign for a launch of a new service, or help with driving more traffic to your current site, Innis Maggiore brings decades of experience as a leading healthcare advertising agency working with the healthcare industry to the table. For real results from your marketing efforts, reach out to us today.
Contact Us