Mar 29, 2018
Innis Maggiore adds depth to Media/Digital Marketing and Web departments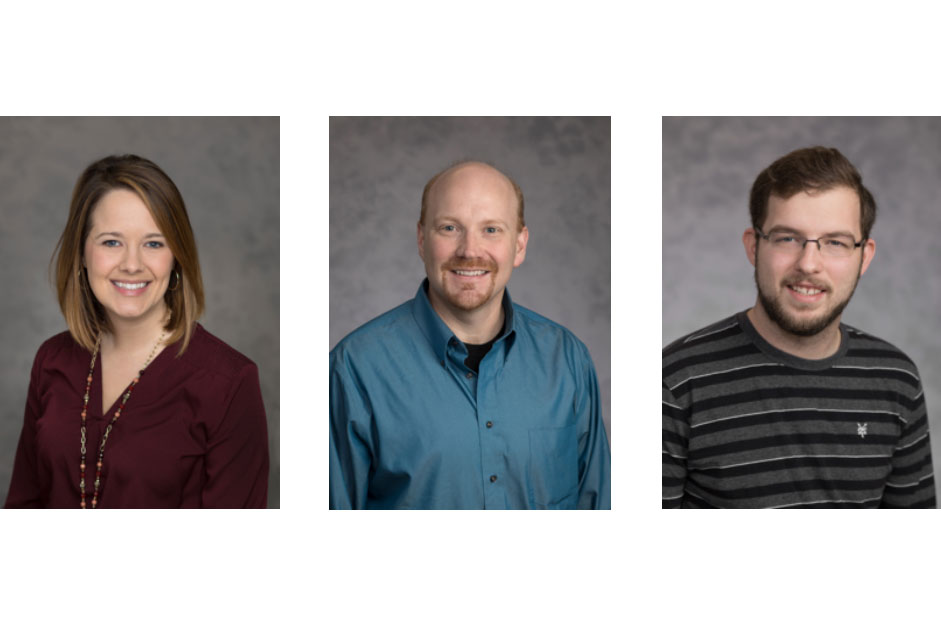 CANTON, Ohio (Mar. 29, 2018) — Innis Maggiore, the nation's leading positioning ad agency, today announced three new hires. Two will solidify the agency's Media and Digital Marketing Department, and the third will strengthen its Web Department.
Rich Grisak was hired as marketing automation specialist. He assumes primary expertise on the agency's digital marketing automation platform, SharpSpring. He will oversee search engine optimization, Google AdWords, Google Analytics, lead forensics, CRM, email marketing and drip campaigns, lead scoring and nurturing, and more. Grisak, of Massillon, is certified in Google AdWords and Google Analytics. He previously worked at Sanctuary Marketing and SiteLogic, and holds a bachelor's degree in music from the University of Akron.
Veronica Smith was hired as digital marketing strategist. She has a traditional and digital media background and will manage social media strategy, execution, posting, listening and forensics efforts. She also will complement Grisak with regard to execution of marketing automation initiatives. Smith is an experienced media and marketing services resource internally and for the agency's clients. She comes to the agency from Gatehouse Media and Dix Communications where she led the Central Division (a six-state region) in digital media sales. Smith, of Canton, earned a bachelor's degree in business administration from the University of Akron.
Josh Tempesta was hired as a .NET web developer. He will be lead developer on several key agency web initiatives. Tempesta previously served as a web developer for Accurate Group, Realeflow and StarTech Consulting, and while in college, for Kent State University. Tempesta, of Ravenna, has a bachelor's degree in computer science from Kent State and an associate's degree in application development.
"Rich, Veronica and Josh have excelled in their respective areas of expertise prior to joining the agency," said Dick Maggiore, president and CEO. "As we continue to grow and expand our media, digital and web capabilities, each will serve leadership roles. When digital marketing is optimally integrated into a company's marketing activities, the results can be exponential."
Innis Maggiore Group is the nation's leading positioning ad agency, building strong brand positions for companies in competitive markets. The full-service integrated agency had 2017 capitalized billings of $27 million. Key clients include: Aultman Hospital, AultCare, Baird Brothers Fine Hardwoods, BellStores, DRB Systems, Dr. Lite Medical Technologies, FSBO.com, GOJO Industries (Purell), The Goodyear Tire & Rubber Company, KFC/Kendall House, Kobre & Kim, MCTV, Marathon Petroleum Corporation, Mid's Sicilian Pasta Sauce, Nickles Bakery, Nilodor, Republic Steel, Senseonics, SmithFoods and Stark Community Foundation.