Aug 7, 2018
Stahler Awarded Innis Maggiore Endowed Scholarship for Communications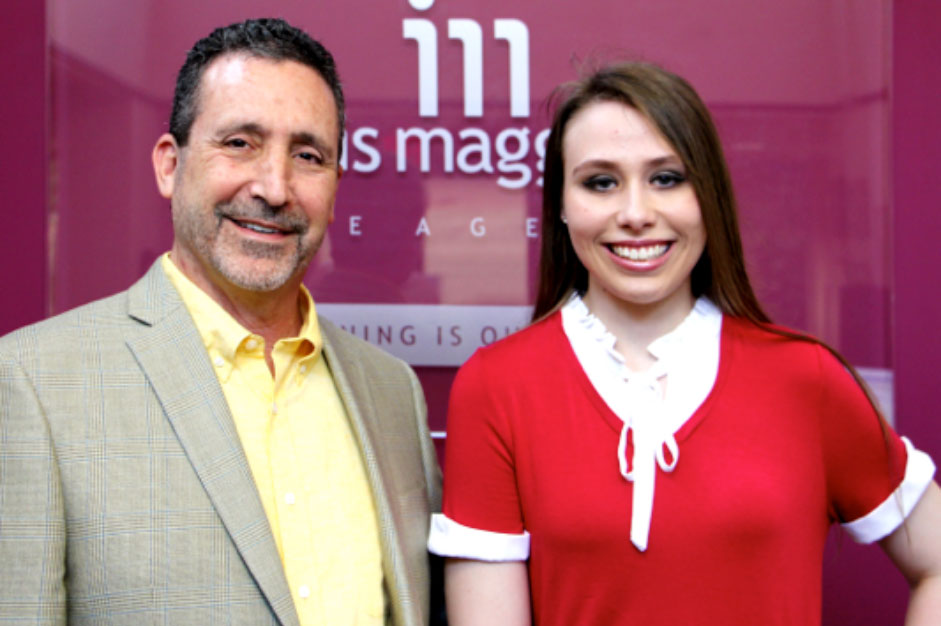 CANTON, Ohio (Aug. 7, 2018) — Innis Maggiore President and CEO Dick Maggiore today announced that Kent State University at Stark junior Ariel Stahler was awarded the Innis Maggiore Endowed Scholarship for Communications.
Stahler, of Perry Township, is a communication studies major with an applied communication concentration. An honors program student, she expects to graduate in December 2019.
"This scholarship will help me tremendously," Stahler said. "It will enable me to put more focus on my education and preparing for a career in broadcasting."
Stahler works as a sports writer for The Dalton Gazette and a sports reporter for KentWired.com. She's working as a summer sports intern at News-Talk 1480 WHBC. An aspiring Major League Baseball play-by-play announcer, Stahler also covered Kent State's baseball team in the 2018 NCAA regional tournament.
"Innis Maggiore is proud to invest in tomorrow's professional communicators," Maggiore said. "We believe our support will help strengthen the future of Stark County. Ariel's dedication and ambition are representative of what makes our community such a great place."
Innis Maggiore originally endowed the scholarship in 2007. This year, $1,750 was distributed to Stahler. Full-time Kent State Stark students who reside in Stark County, major in communications, marketing, public relations, journalism or advertising, and demonstrate need are eligible for the annual scholarship. For more information, visit https://www.kent.edu/stark/stark-scholarships.
Innis Maggiore Group is the nation's leading positioning ad agency, building strong brand positions for companies in competitive markets. The full-service integrated agency had 2017 capitalized billings of $27 million. Key clients include: Aultman Hospital, AultCare, Baird Brothers Fine Hardwoods, BellStores, FSBO.com, GOJO Industries (Purell), The Goodyear Tire & Rubber Company, KFC/Kendall House, Kobre & Kim, MCTV, Marathon Petroleum Corporation, Mid's Sicilian Pasta Sauce, Nickles Bakery, Nilodor, Republic Steel, SmithFoods and Stark Community Foundation.