Jul 21, 2020
Innis Maggiore adds two special project interns for the summer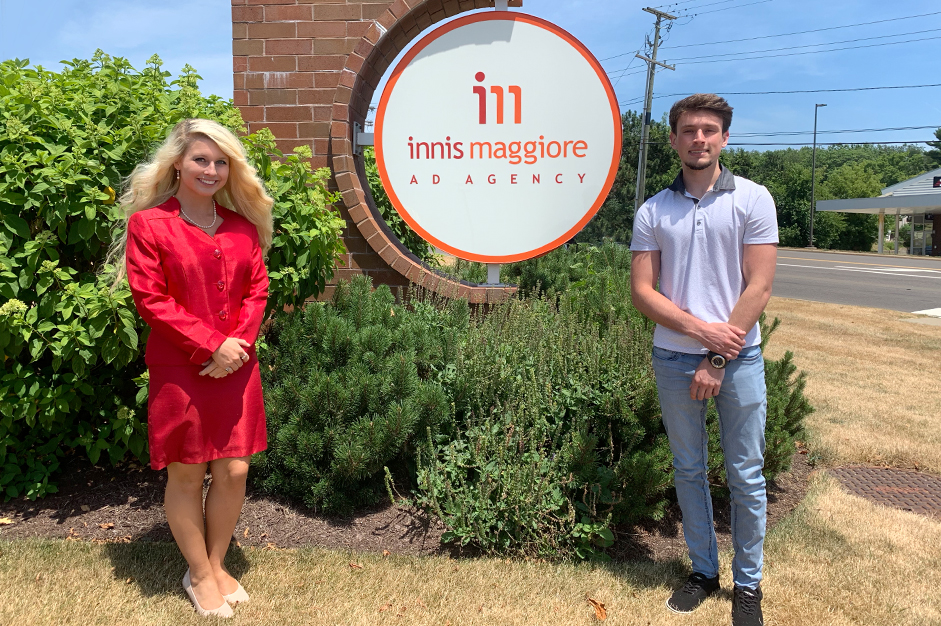 CANTON, Ohio (July 21, 2020) — Innis Maggiore, the nation's leading positioning ad agency, today announced the addition of two special project interns in its Media & Digital Marketing and Client Services departments for the summer.
Logan Maggiore is handling special projects in the agency's Media & Digital Marketing department. His primary responsibility is development of a strategy and marketing plan for Jerzee's Sports Grille, a local chain of restaurants. Maggiore is a junior at the University of Dayton majoring in entrepreneurship and marketing.
Bailey Balderson is working on special projects in the agency's Client Services department. Her primary responsibility is assisting on strategy and marketing initiatives for Aultman Hospital, BellStores and Custom Auto Body. Balderson is a senior at the University of Mount Union majoring in public relations with a minor in leadership.
"Logan and Bailey are talented young individuals we expect will make a positive impact on our agency and in the community," said Innis Maggiore President and CEO Dick Maggiore. "We're proud to play a role in helping Logan and Bailey develop new skillsets necessary for successful careers in marketing and to help strengthen the future of our industry."
Innis Maggiore Group is recognized as America's leading positioning ad agency, building strong brand positions for companies in competitive markets. The full-service integrated agency had 2019 capitalized billings of $27 million. Key clients include: Aultman Hospital, AultCare, Baird Brothers Fine Hardwoods, BellStores, Encino Energy, Extreme Trailers, FSBO.com, GOJO Industries (Purell), The Goodyear Tire & Rubber Company, GuideStone Financial Resources, KFC/Kendall House, Kobre & Kim, MID'S Sicilian Pasta Sauce, Midwest Industrial, Stark Area Regional Transit Authority (SARTA), Second Harvest Food Bank, SmithFoods, Stark Community Foundation and Young Trucks.