Jan 7, 2020
Innis Maggiore earns two 2019 WebAwards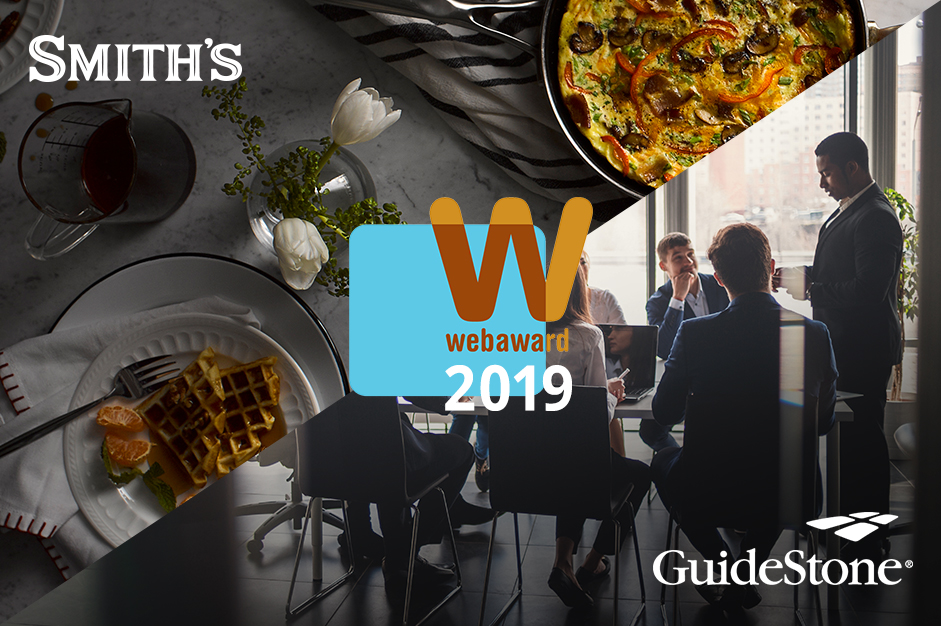 CANTON, Ohio (Jan. 7, 2019) -- Innis Maggiore, the nation's leading positioning ad agency, today announced its recognition by the Web Marketing Association for the design and development of the GuideStone Retirement (solutions.guidestoneretirement.org) and Smith's (smithsbrand.com) websites.
The website the agency developed for Smith's, a regional maker of dairy products headquartered in Orrville, Ohio, earned an "Outstanding Website" award.
The website the agency developed for GuideStone Retirement, a faith-based insurance and financial services organization based out of Dallas, earned an "Investment Standard of Excellence" award.
"We're proud to have designed and developed award-winning websites that dramatize the positions of our clients," said Dave Collins, principal, web development. "We take a fully integrated team approach -- from the initial research phase to deployment. This collaboration ensures the same standards are applied to each and every web project, no matter the industry or size."
The Web Marketing Association was founded in 1997 to set a high standard for digital marketing. Staffed by volunteers, this organization is made up of marketing, public relations and top website design professionals who share an interest in improving the quality of digital advertising and website promotion.
The association is the producer of the WebAward Competition. Now in its 18th year, the WebAward program is the longest-running annual website award competition dedicated to naming the best websites in 96 industries while setting the standard of excellence for all website development.
Innis Maggiore Group is recognized as America's No. 1 positioning ad agency, building strong brand positions for companies in competitive markets. The full-service integrated agency had 2018 capitalized billings of $24 million. Key clients include: Aultman Hospital, AultCare, Baird Brothers Fine Hardwoods, BellStores, Dutchman Hospitality, Encino Energy, FSBO.com, Extreme Trailers, GOJO Industries (Purell), The Goodyear Tire & Rubber Company, GuideStone Financial Resources, InvestorKeep.com, KFC/Kendall House, Kobre & Kim, MID'S Sicilian Pasta Sauce, Midwest Industrial, Stark Area Regional Transit Authority (SARTA), Second Harvest Food Bank, SmithFoods, Stark Community Foundation and Young Trucks.