Feb 24, 2020
Innis Maggiore is golden with 11 awards at Akron ad competition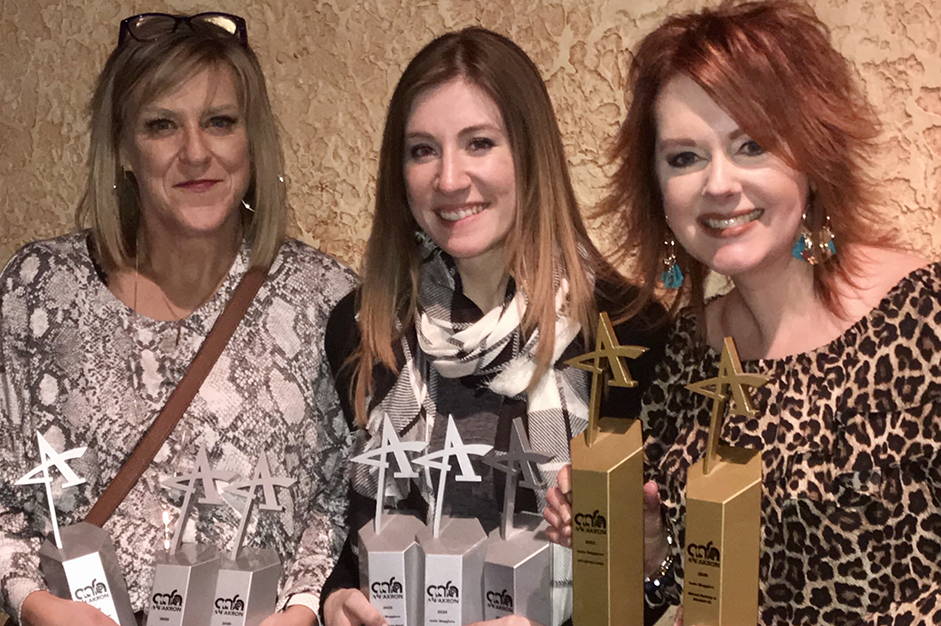 CANTON, Ohio (Feb. 24, 2020) — Innis Maggiore, the nation's leading positioning ad agency, earned 11 awards at the 2020 American Advertising Federation Awards (ADDY® Awards) ceremony Friday night at the Akron Civic Theatre. The agency earned two Gold ADDYs, one for the Roadway to Adventure Kit created for Canton-based Midwest Industrial and one the 2019 ADDY Awards promotional materials.
Held by the Akron Chapter of the American Advertising Federation (AAF-Akron), the ceremony featured entries from Akron, Canton and the surrounding areas. Innis Maggiore's awards were earned for:
• AAF-Akron – 2019 ADDY Awards Promotional Materials
• Aultman – Brand Campaign
• Goodyear Aviation – 2020 Calendar
• KFC/Kendall House - Finger Lickin' Zone Billboard
• Massillon Museum – Paul Brown Museum Website
• Midwest Industrial – Roadway to Adventure Kit
• Smith's – Chef Deb Geiser Biscuits Video
• Smith's – Chef Jonathon Sawyer Cheesecake Video
• Smith's – Chef Jonathon Sawyer Lentils Video
• Smith's – Chef Jonathon Sawyer Walleye Video
• Stark Community Foundation – 2019 Impact Report
Creative Director Lee-Ann DeMeo and Associate Creative Director Cheryl Henderson said making a positive impact on clients' businesses is an honor, as are the ADDY Awards.
"Our focus is always on strategic creative execution that gets results," said DeMeo. "It's nice to be recognized for that against some truly tough competition."
"Collaborating with clients is fulfilling," said Henderson. "It's a privilege to be rewarded for dreaming up award-winning ideas that help them win in the marketplace."
Innis Maggiore Group is recognized as America's No. 1 positioning ad agency, building strong brand positions for companies in competitive markets. The full-service integrated agency had 2019 capitalized billings of $27 million. Key clients include: Aultman Hospital, AultCare, Baird Brothers Fine Hardwoods, BellStores, Dutchman Hospitality, Encino Energy, FSBO.com, Extreme Trailers, GOJO Industries (Purell), The Goodyear Tire & Rubber Company, GuideStone Financial Resources, InvestorKeep.com, KFC/Kendall House, Kobre & Kim, MID'S Sicilian Pasta Sauce, Midwest Industrial, Stark Area Regional Transit Authority (SARTA), Second Harvest Food Bank, SmithFoods, Stark Community Foundation and Young Trucks.