Aug 18, 2020
Three students awarded Innis Maggiore Endowed Scholarship for Communications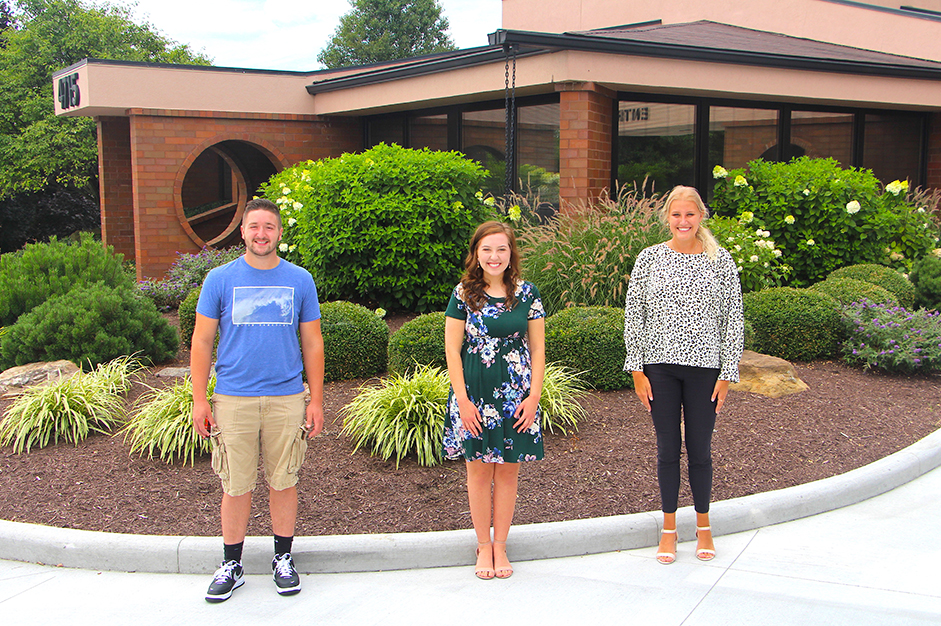 CANTON, Ohio (Aug. 18, 2020) — Innis Maggiore, the nation's leading positioning ad agency, today announced three Kent State University at Stark students have been awarded the Innis Maggiore Endowed Scholarship for Communications for 2020.
Sara Haidet, Jacob Hershberger and Taylor Vanderveen receive $1,750 each to put toward furthering their marketing and communications educations.
Haidet is a senior communication studies major from Louisville, Hershberger is a junior marketing major from Uniontown and Vanderveen is a senior communication studies major from North Canton.
"Offering our endowed scholarship for communications allows us to play a key role in Strengthening Stark and encourage talented young people to stay here in our community," said Dick Maggiore, Innis Maggiore president and CEO. "We're proud to be able to assist these local students who have an interest in marketing communications, and help provide an opportunity to fulfill their dreams of working in this amazing field."
Innis Maggiore originally endowed the scholarship in 2007. Full-time Kent State University at Stark students who reside in Stark County, major in communications, marketing, public relations, journalism or advertising, and demonstrate financial need are eligible for the annual scholarship. Visit https://www.kent.edu/stark/stark-scholarships for more information.
Innis Maggiore Group is recognized as America's leading positioning ad agency, building strong brand positions for companies in competitive markets. The full-service integrated agency had 2019 capitalized billings of $27 million. Key clients include: Aultman Hospital, AultCare, Baird Brothers Fine Hardwoods, BellStores, Encino Energy, Extreme Trailers, FSBO.com, GOJO Industries (Purell), The Goodyear Tire & Rubber Company, GuideStone Financial Resources, KFC/Kendall House, Kobre & Kim, MID'S Sicilian Pasta Sauce, Midwest Industrial, Stark Area Regional Transit Authority (SARTA), Second Harvest Food Bank, SmithFoods, Stark Community Foundation and Young Trucks.