Jul 7, 2021
Innis Maggiore Adds Two Summer Interns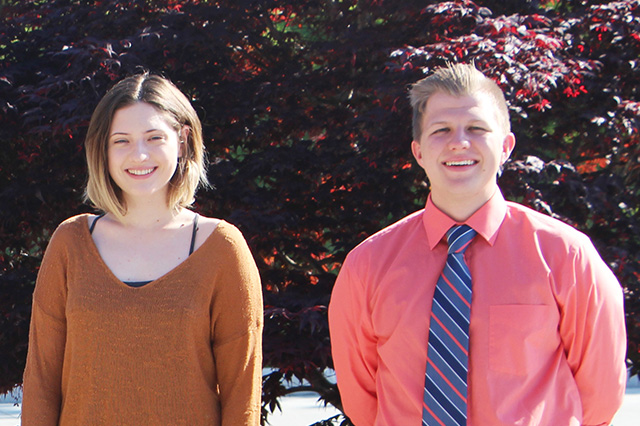 CANTON, Ohio (July 7, 2021) — Innis Maggiore, the nation's leading positioning ad agency, today announced the addition of two summer interns, Andrew Ferguson and Sadie Reda.
Andrew, a marketing major and recent graduate of Walsh University, is working in the digital department. Sadie, a senior-to-be at Kent State University, majoring in visual communication design, is collaborating with the creative department on various layout assignments.
"Our internship program is a tremendous experience for students and for the agency," said Mark Vandegrift, Innis Maggiore Chief Operating Officer. "Andrew and Sadie will gain valuable real-world experience in a variety of marketing disciplines. In return, their curiosity and enthusiasm will contribute to the success of Innis Maggiore."
Innis Maggiore has a long history of welcoming interns on a seasonal basis, bringing in two each in the fall, spring and summer. This has served as a way of giving back to the community by investing in strengthening the local workforce (and keeping workers in Stark County), while also developing talent within the agency itself.
Innis Maggiore Group is recognized as America's leading positioning ad agency, building strong brand positions for companies in competitive markets. The full-service integrated agency had 2020 capitalized billings of $24 million. Some of its key clients include: Aultman Hospital, AultCare, Baird Brothers Fine Hardwoods, BellStores, Center for Health Affairs, Encino Energy, Extreme Trailers, FSBO.com, GOJO Industries (Purell), The Goodyear Tire & Rubber Company, KFC/Kendall House, Kobre & Kim, MID'S True Sicilian Pasta Sauce, Midwest Industrial Supply, Stark Area Regional Transit Authority (SARTA), SmithFoods and Young Trucks.