Sep 23, 2021
Innis Maggiore Adds Two Web Developers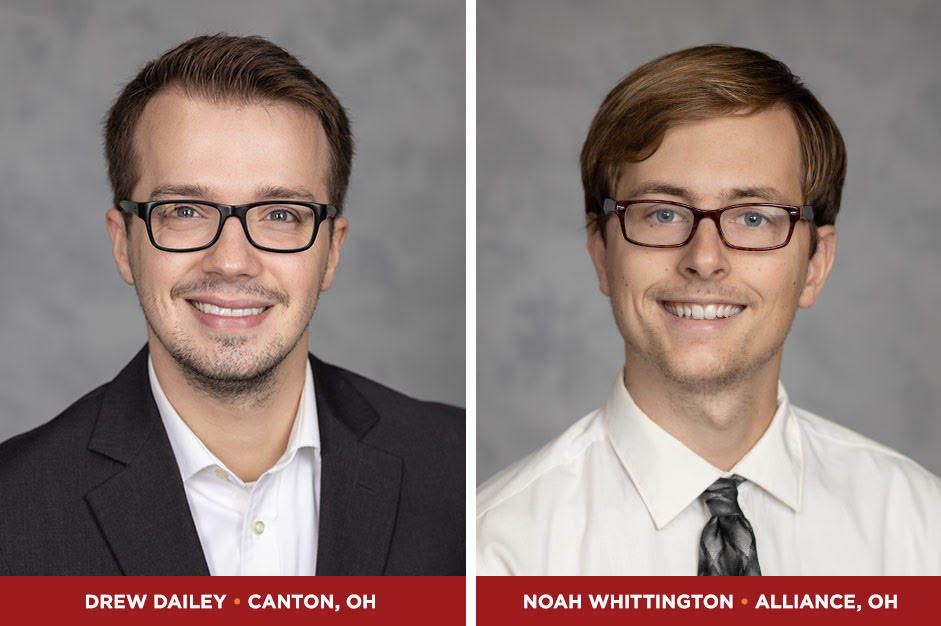 CANTON, Ohio (September 23, 2021) — Innis Maggiore, the nation's leading positioning ad agency, today announced that Drew Dailey and Noah Whittington have joined the agency as web developers.
Dailey, a resident of Canton, Ohio recently graduated from Kent State University at Stark with a bachelor's degree in computer science. Whittington comes to Innis Maggiore from Passov Branding where he was a web developer. A resident of Alliance, Ohio, Whittington earned his bachelor's degree in computer science with a minor in business administration from Malone University.
"Innis Maggiore's depth of experience supporting multiple platforms such as PHP and .NET is certainly an asset for our clients," said Devon Miller, director of web development at Innis Maggiore. "That expertise is also valuable to our associates because they are able to advance their skills for the platforms that interest them the most."
"We hit the jackpot when we hired Drew and Noah," said Joe Chenevey, director of technology at Innis Maggiore. "In addition to their bachelor's degrees in computer science, Drew and Noah bring tremendous enthusiasm and curiosity. Those qualities are vital when working in the ever-evolving world of technology."
About Innis Maggiore
Innis Maggiore Group is recognized as America's leading positioning ad agency, building strong brand positions for companies in competitive markets. The full-service integrated agency had 2020 capitalized billings of $24 million. Some of its key clients include: Aultman Hospital, AultCare, Baird Brothers Fine Hardwoods, BellStores, Center for Health Affairs, Encino Energy, FSBO.com, GOJO Industries (Purell), The Goodyear Tire & Rubber Company, KFC/Kendall House, Kobre & Kim, MID'S True Sicilian Pasta Sauce, Midwest Industrial Supply, Stark Area Regional Transit Authority (SARTA), SmithFoods and Young Trucks.
###