Sep 26, 2023
Grace Muzi earns the Canton Ad Federation's scholarship for advertising majors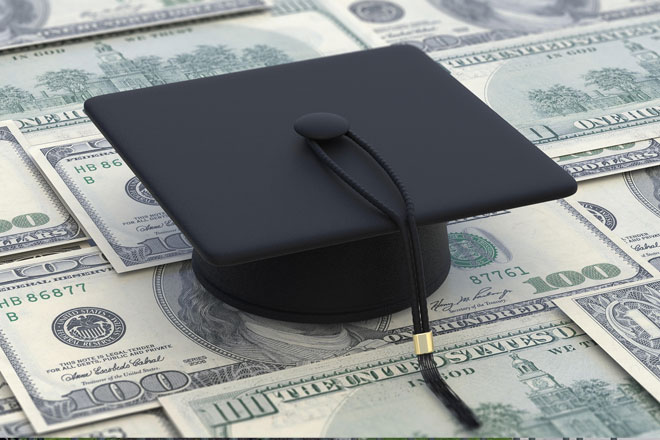 Grace Muzi earns the Canton Ad Federation's scholarship for advertising majors.
CANTON, Ohio (Sept. 26, 2023) — Innis Maggiore, the nation's leading positioning ad agency, today announced Grace Muzi is a 2023 recipient of the Canton Advertising Federation's scholarship for advertising majors.
A recent graduate of Massillon Washington High School, Muzi is studying marketing as a freshman this fall at Bowling Green State University. She was inspired to pursue marketing by her experience in the Distributive Education Clubs of America (DECA) and a teacher who motivated her studies.
Members of the federation started the Canton Advertising Federation Endowment for Creative Enrichment Fund in honor of Dick Maggiore, Innis Maggiore's chairman and CEO, to support children and young adults who wish to enrich their lives and advance their futures through creative expression.
The endowment is managed through the Stark Community Foundation (SCF), a trusted community partner giving to more than 900 individuals, families, businesses, and nonprofits that have created charitable funds to impact the lives of others for the last 60 years.
Maggiore, a longtime advertising executive, has pioneered youth scholarships for advertising majors in the local community. The fund also supports programs and educational opportunities to advocate for greater effectiveness and higher standards in advertising.
Maggiore sits as the chair of the endowment's selection committee. This year, he served alongside two past Canton Ad Federation Presidents; Jolene Colant, director of marketing for Hall, Kistler & Company, and Julie Mertes, publisher's assistant with Canton Lifestyle Magazine.
"Investing in education is instrumental in maintaining a vibrant community," said Maggiore. "This includes scholarships for advertising majors as well as many other creative pursuits. These young people represent the next generation of our local advertising community. So, of course, we're elated to extend our support to Grace as she begins her first semester of college."
About Stark Community Foundation
Stark Community Foundation (SCF) is the community's trusted partner in giving to more than 900 individuals, families, businesses, and nonprofits that have created charitable funds to support causes they care about. Ranked in the top 10 percent of community foundations in the United States, SCF is committed to serving donor needs and strategically addressing local issues. Since it was established in 1963, the foundation and its family of donors have granted more than $230 million to nonprofits. Learn how you can simplify your giving and amplify your impact through our Center for Partners in Philanthropy at www.starkcf.org.
About Innis Maggiore
Innis Maggiore Group is recognized as America's leading positioning ad agency, building strong brand positions for companies around the world. The full-service integrated agency had 2022 capitalized billings of more than $27 million. Some of its key clients include Advanced Power, Aultman Health Systems, AultCare Health Plans, Babcock & Wilcox, Baird Brothers Fine Hardwoods, BellStores, The Center for Health Affairs, Encino Energy, FSBO.com, GOJO Industries (Purell), Hall of Fame Resort and Entertainment, Harris Battery, KFC/Kendall House, Kobre & Kim, Lewis Services, MID'S True Sicilian Pasta Sauce, Midwest Industrial Supply, Pipeline Packaging/Hazmatpac, SimiTree, SmithFoods, Stark Area Regional Transit Authority (SARTA), Sunless Inc., Vern Dale Water Experts, and Young Trucks.