May 16, 2023
Innis Maggiore named marketing agency of record by Sunless, Inc.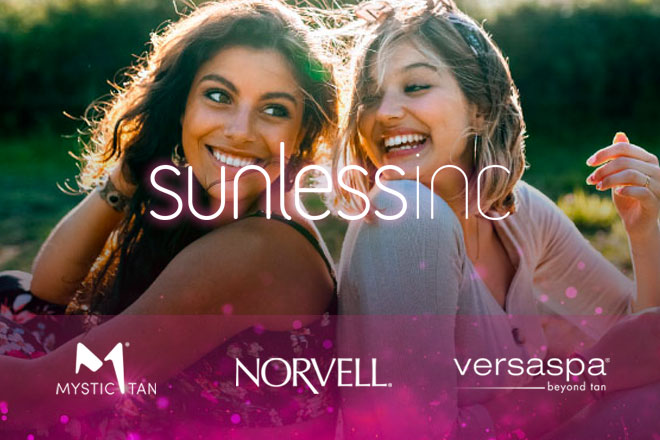 Innis Maggiore is Sunless, Inc.'s marketing agency of record.
CANTON, Ohio (May 16, 2023) — Innis Maggiore, the nation's leading positioning ad agency, today announced it has been named marketing agency of record by Sunless, Inc., the leading global manufacturer and marketer of spray tanning equipment, solutions, and self-tan skin care products.
The full-service marketing agency is teaming with Sunless, Inc. to provide branding and positioning strategy as well as communications support.

"Sunless, Inc. is the undisputed leader in the fastest-growing segment of the tanning industry, sunless tanning," said Mark Vandegrift, president of Innis Maggiore. "In our nearly 50 years of positioning work, we've found that leadership is, by far, the strongest position to own within your category. We're honored that the leader in sunless tanning decided to work with the leading positioning ad agency to elevate not just its own brands, but also the industry as a whole."
One of Innis Maggiore's initial assignments was to promote the first National Spray Tanning Day, held this year on March 16. The celebration, which will be held annually on the third Thursday in March, was created by Sunless, Inc. to increase awareness of the benefits of spray tanning. The agency is now partnering with Sunless, Inc. on developing campaigns for its spray tanning products and upcoming equipment launches.
"Innis Maggiore provides a great blend of strategy and tactical execution," said Ann Weinberger, Sunless, Inc.'s vice president of marketing. "The agency's counsel, responsiveness, and quality of work have been very impactful to our team as we continue to strengthen our brands in the marketplace."
About Sunless, Inc.
Sunless Inc. is the global industry leader in spray tan equipment and solutions. The manufacturer offers the best-known home and salon-applied spray tan brands — Mystic Tan, Norvell, and VersaSpa — representing more than 18 million spray tans per year, delivered by more than 7,000 salons and professionals worldwide. A holding of Castle Harlan and Branford Castle, Sunless, Inc. is headquartered in Macedonia, Ohio.
About Innis Maggiore
Innis Maggiore Group is recognized as America's leading positioning ad agency, building strong brand positions for companies around the world. The full-service integrated agency had 2022 capitalized billings of more than $27 million. Some of its key clients include Advanced Power, Aultman Health System, AultCare Health Plans, Babcock & Wilcox, Baird Brothers Fine Hardwoods, BellStores, The Center for Health Affairs, Encino Energy, FSBO.com, GOJO Industries (Purell), Hall of Fame Resort and Entertainment, Harris Battery, KFC/Kendall House, Kobre & Kim, Lewis Services, MID'S True Sicilian Pasta Sauce, Midwest Industrial Supply, Pipeline Packaging/Hazmatpac, SimiTree Healthcare Consulting, SmithFoods, Stark Area Regional Transit Authority (SARTA), Sunless Inc., Vern Dale Water Experts, and Young Trucks.